Doctails (Woohoo!) -- 11 Cocktails for 11 Doctors
I have mentioned here and there that I've been amassing participants for a SEEKRIT PROJECT at Tor.com to do with Doctor Who and the 50th Anniversary.
Well, it is now revealed!
Basically I was crowd-sourcing Doctor Who themed cocktails as well as people willing to bring them into the world and document that process. The responses I got were phenomenal; Kyle Cassidy, Mike VanHelder and Jennifer Summerfield even went so far as to cosplay some appropriate scenarios as backdrops for the drinks.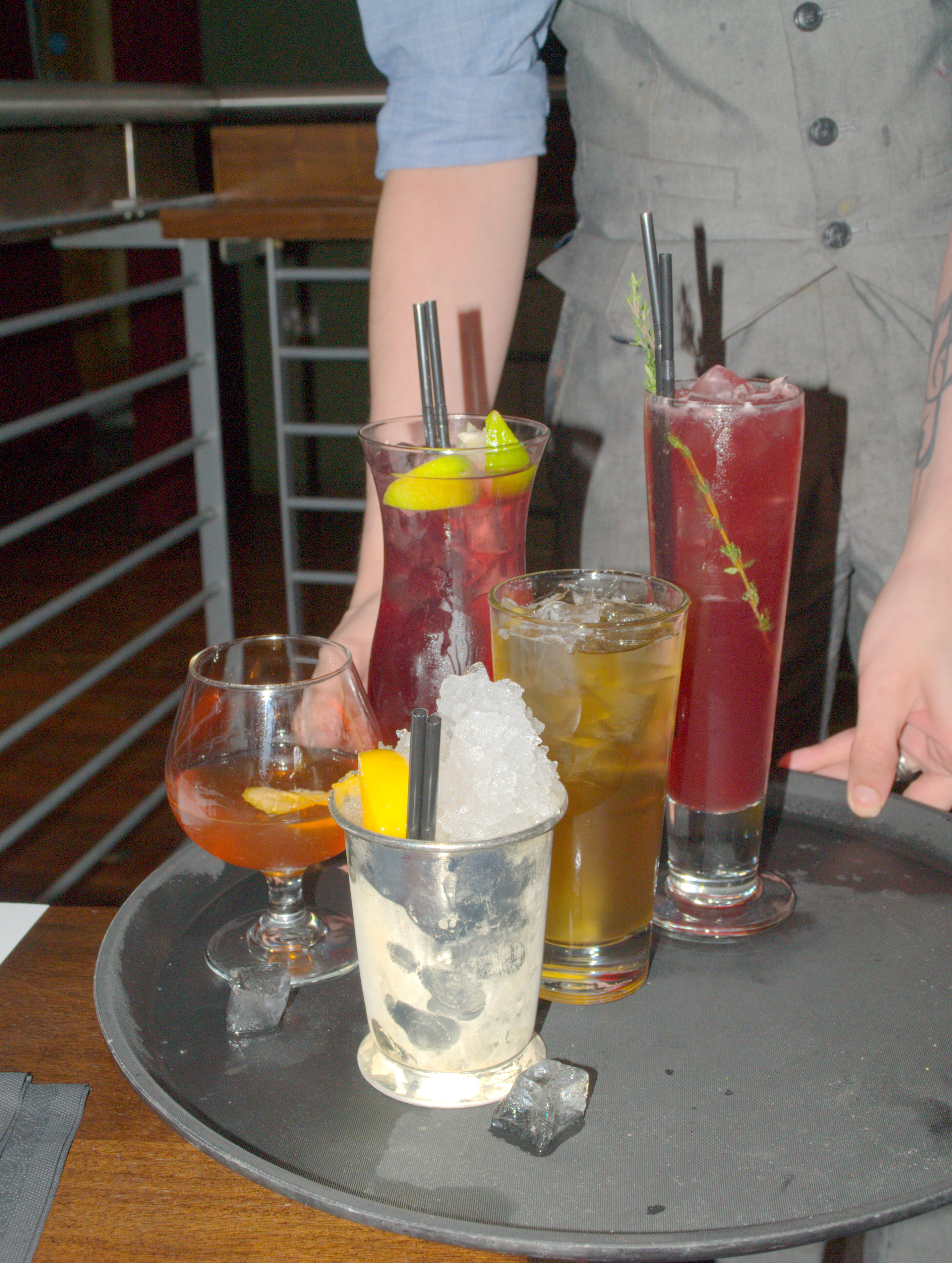 So, in PART ONE, a Twitter-born collaboration between Al Kennedy and Steph Cote results in 11 cocktail recipes, one per incarnation of the Doctor; in PART TWO, an intrepid posse of fans contribute their time, talent, and stores of alcohol to creating the drinks and tasting them. In the above photo by Elaine Gallagher I am drinking Patrick Troughton's Abominable Snowmen.
I had loads of fun doing this, and am super grateful to everyone who took part — especially to the staff at Blue Dog in Glasgow who were not only great sports about the business, but got in on the fun.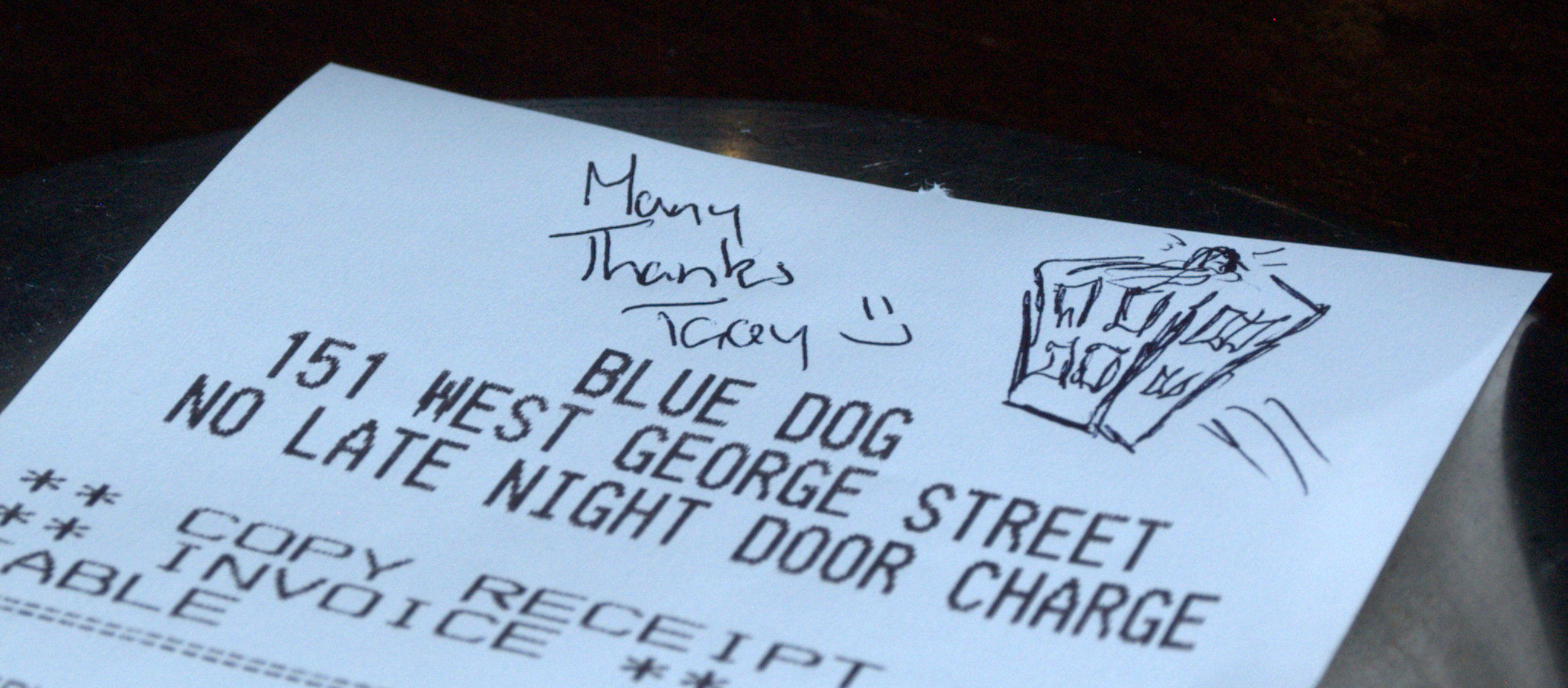 Do tell me the ones that appeal to you, and whether you decide to try any out!