Friday Open Thread (with Announcements)
Dear Friends,
It's the end of the week! Mine's been a doozy and I can hardly believe it's drawing to a close, but in kind of a good way, more on which, hopefully, anon.
In the meantime, though, I wanted to share a quick announcement: my latest column is up at the New York Times Book Review (in print on Sunday), and in it I cover Elizabeth Knox' The Absolute Book and Everina Maxwell's Winter's Orbit. I enjoyed both very much in completely opposite ways, and hope you find something there to enjoy too!
I'd love it if you'd share any announcements you have — good things? Things you're looking forward to? Things of any size that you've accomplished and that bring you joy? If nothing comes to mind, I'd love to know what you're reading.
Please enjoy this photo of Devon providing an accurate portrait of my state of mind at week's end.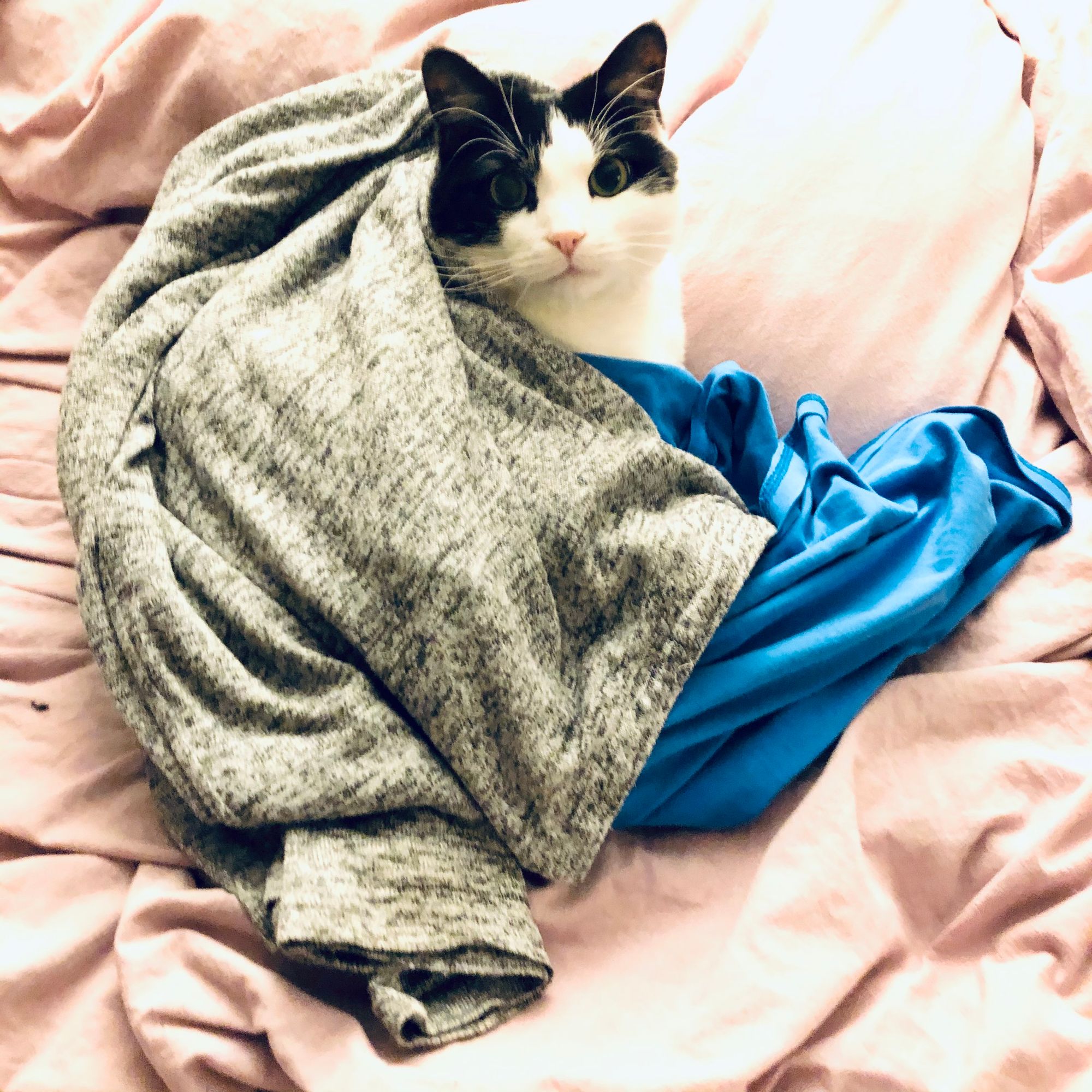 Wishing you all the very best,
Amal