Friday Open Thread (with Comfort)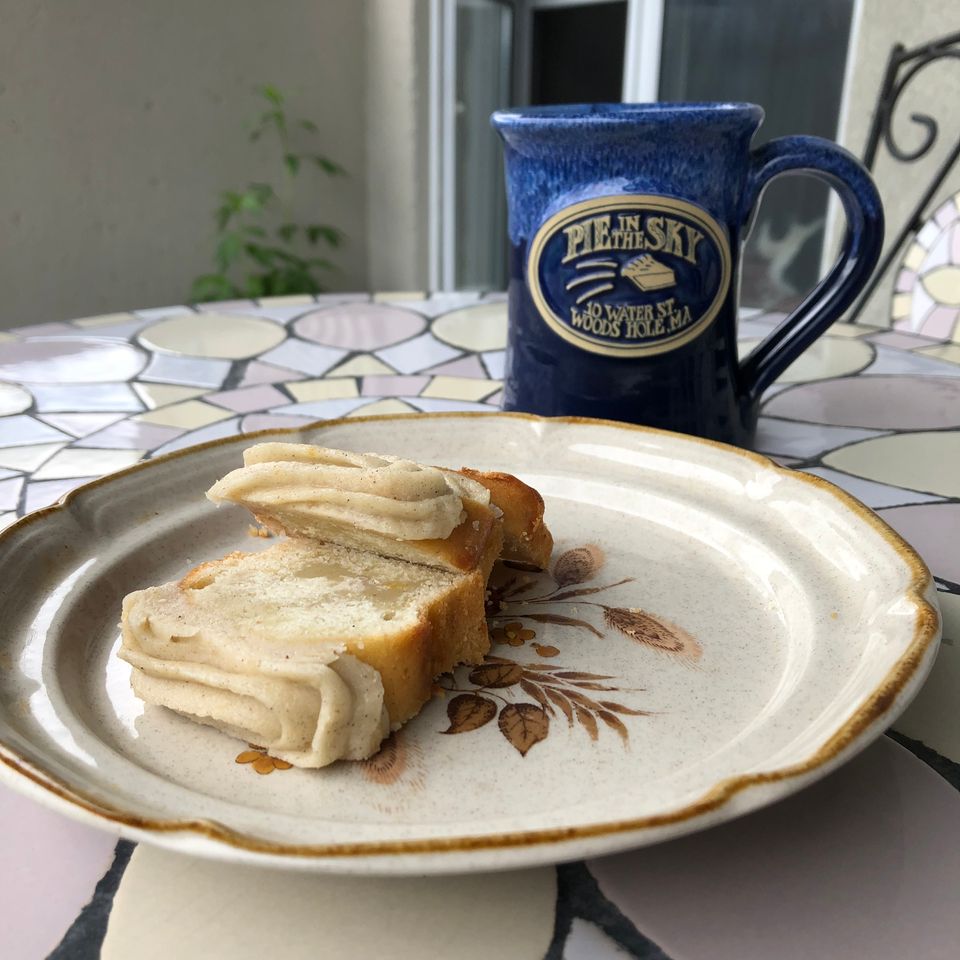 Dear Friends,
It's Friday, it's a new month, and I want to ask you about comfort and tell you about mine.
The photo heading this post shows a mug of tea and a bit of cake on a plate; these things comfort me, in and of themselves, and to be served tea and cake on a cool grey day is a poem written in my love language.
But each of these comforts is compounded by small specificities. The tea is PG Tips, the least fussy, most middle-of-the-road bagged black tea I'm aware of, with the fattiest milk it's possible to obtain from Canadian grocery stores; it tastes like the comfort of a giant grey sweater my sister gave me when I was living in Cornwall and always cold. The tea's in a mug I cherish: blue stoneware stamped with the logo of Pie in the Sky, a cafe that feels like tumbling into a story, that I've only been in the vicinity of twice and treasure having a piece of to keep. The cake is a bit of peach-cardamom loaf that I picked up this morning from a cafe that Stu and I have been visiting more and more lately as we figure out how to rejoin society, and it was dense and fragrant and precisely as delicious as I'd hoped it would be.
And of course, if you look closely, you can see the ear of the mug become a frame for a blurry, sleepy Devon, who is several years' worth of comfort bundled into a single black-and-white cat.
I'd love to know, not just about your rituals of comfort, but the tools of those rituals. Do you have a beloved mug, or pen, or book, or couch cushion, the sight or touch of which activates warmth and pleasure without the object even performing its usual function? Does the item have a story you'd like to share?
I took that tea and cake out on the balcony and sat with my husband and talked about travel, and family, and the world, and I wish you all so much peace and comfort and joy heading into this weekend and the deepening summer months.
---
Postscripts of News:
I'm off Twitter for the rest of the summer! This feels both fundamentally necessary and tremendously self-indulgent! Please feel free to tell people if it comes up, and/or point them towards this newsletter as a more anchored and stable way to keep my ramblings on their screens.
Huge, huge thanks to everyone who bought tickets to Dressed As People; the festival's now over, and our show turned a profit! Most Fringe shows barely break even, so we're all just extra appreciative of having gotten a paycheque in addition to showcasing work we're all passionate about. Special shout-out to Sam Kabo Ashwell for his re/visionary support with "The Shape of My Teeth"; he absolutely helped make it creepier and hornier. I'd also like to recommend signing up to Parry Riposte's newsletter if you're interested in more cool queer theatre!
Many thanks to wonderful human Quinn for introducing me to Saint Sister via this incredible song:
Stu and I got our second vaccine doses today!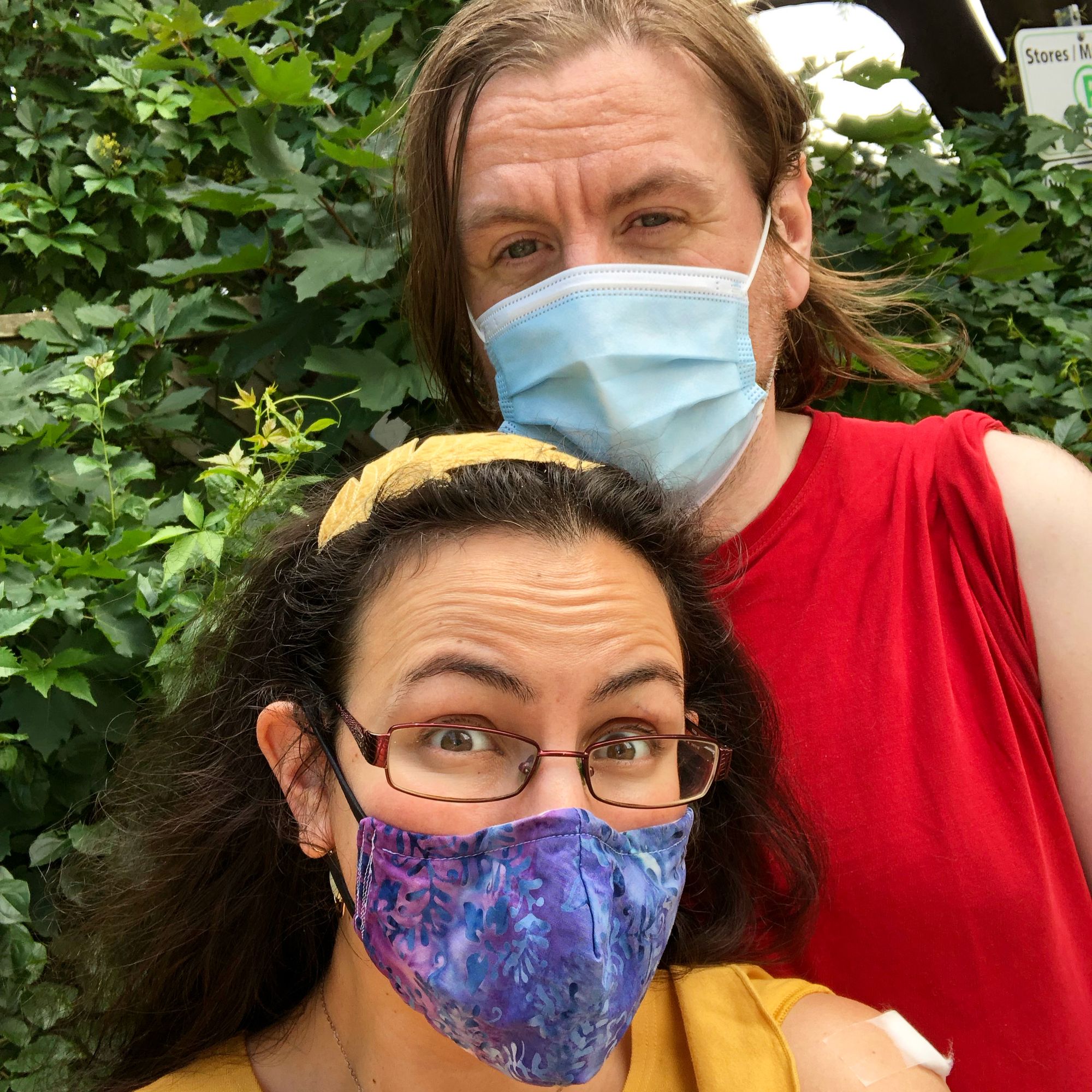 That's it for now – take care, everyone!
Wishing you all the best,
Amal