Friday Open Thread (with Postcards)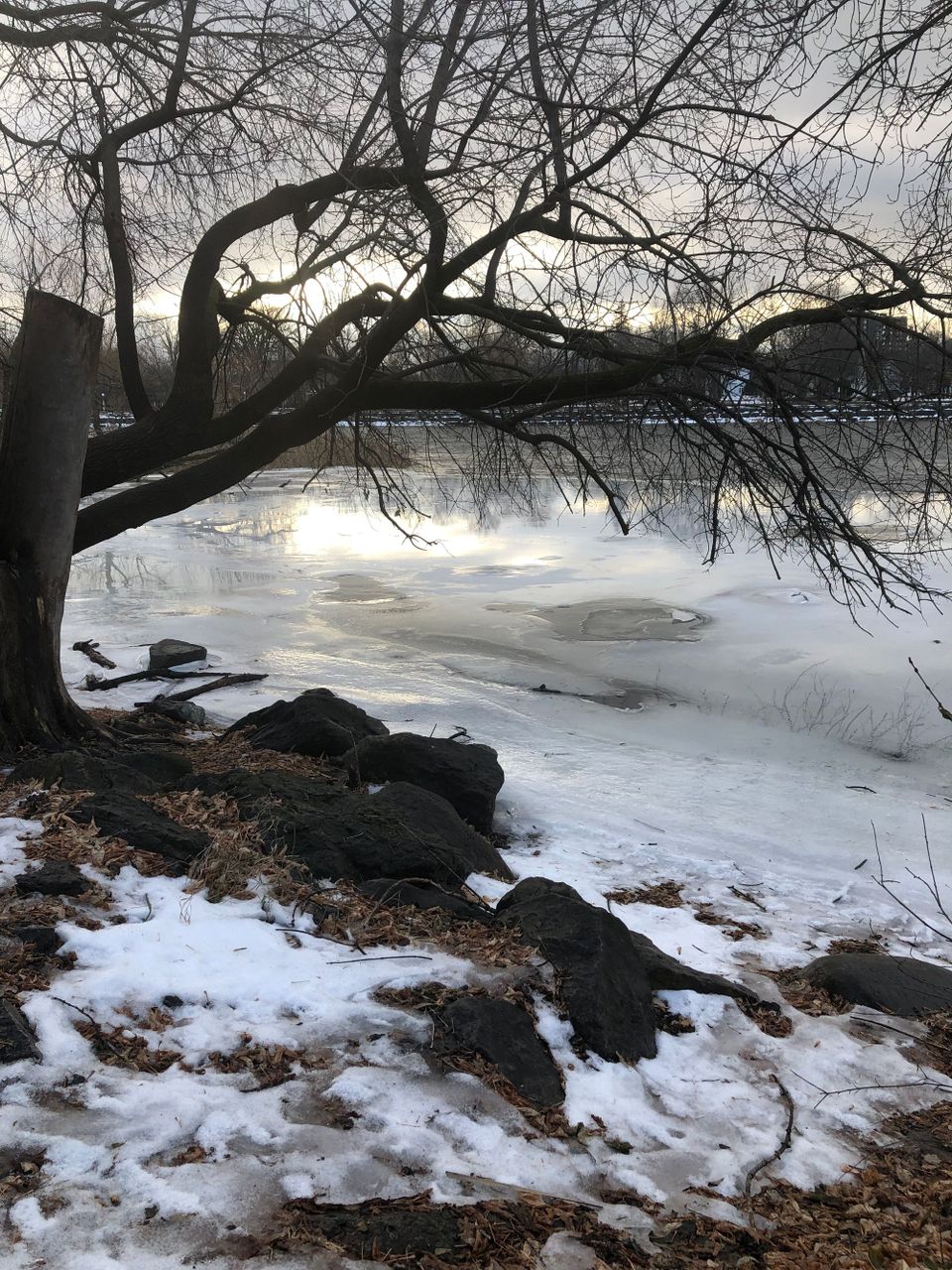 Dear Friends,
When I first moved to the UK – over a decade ago, as a penniless student not yet dreaming of how viciously universities could treat people – I expected I'd decorate my walls with prints from my favourite artists. It wasn't to be – besides the cost of framing things, the combination of security deposits and tenancy laws that massively favour landlords made me terrified of putting a hole in a wall that I couldn't fix, and since I was moving house every 6-8 months, it all seemed like more trouble than it was worth.
Instead, I used postcards. I'd stick them in mirror frames, stand them on window sills and bookshelves, and, in one particular place, I tucked them into a picture rail before a friend explained what it was. I still have most of them – carried from home to home to home over years – partly because of how happy they made me, and partly because of what is probably an over-investment in the idea of archive. I simply love the idea that a fragile, ephemeral thing meant to convey a passing greeting can live on for years, can be preserved, can be encountered in different contexts and summon up the past for better or worse.
Yesterday – following what I wrote about last week – I wrote out fifty-two postcards for the use of Porter Square Books in Cambridge. They're not identical – there are several variations on their general theme. Each one opens with "Dear Reader," explains a situation, expresses a hope, and ends with my signature; some have song lyrics, some have puns, some have fond wishes. If you order a copy of This Is How You Lose the Time War from PSB, you'll get a book with Max' signature in it and the postcard with mine. (If you've already ordered a copy from PSB, don't worry! You're getting a postcard too!)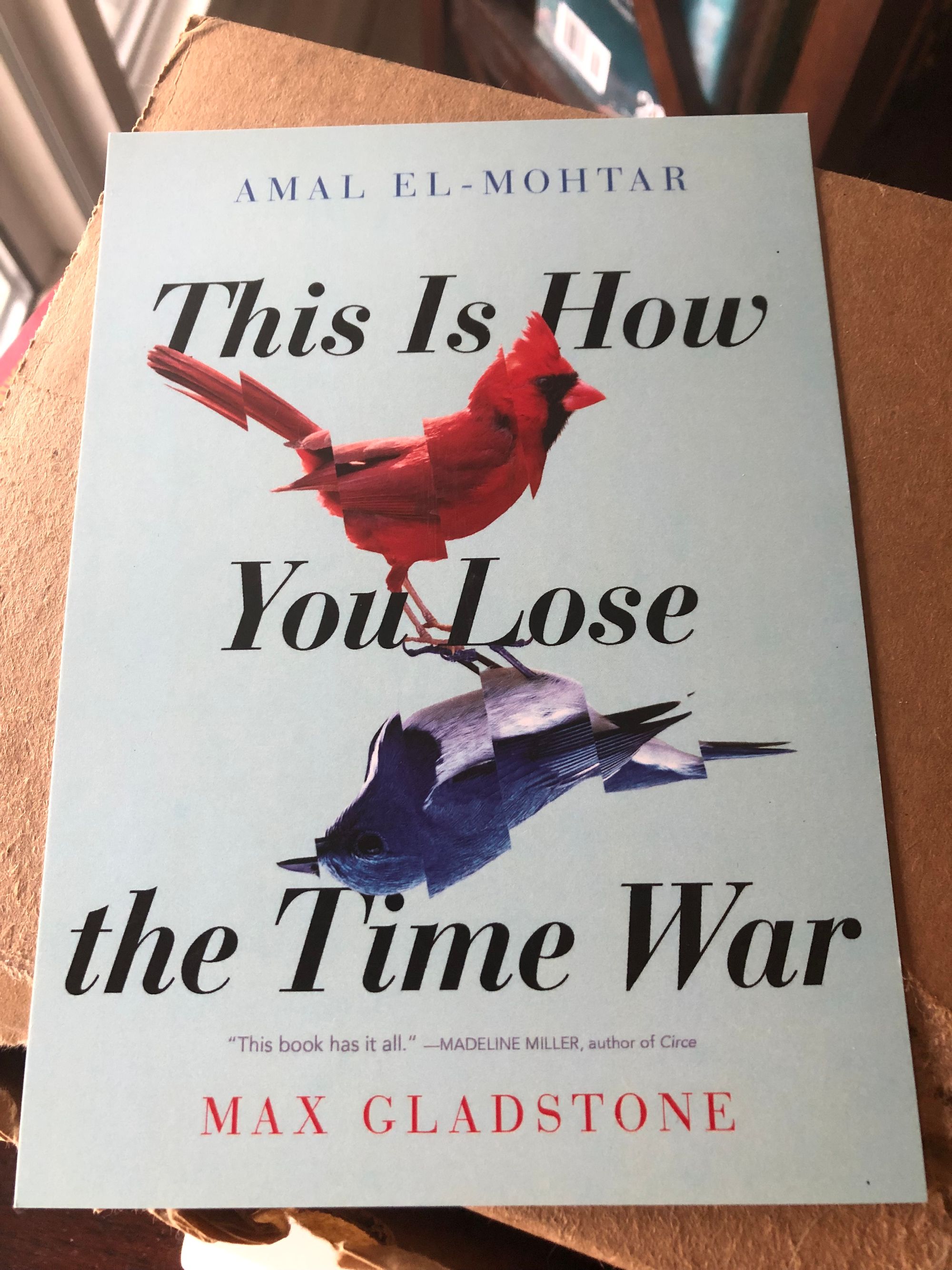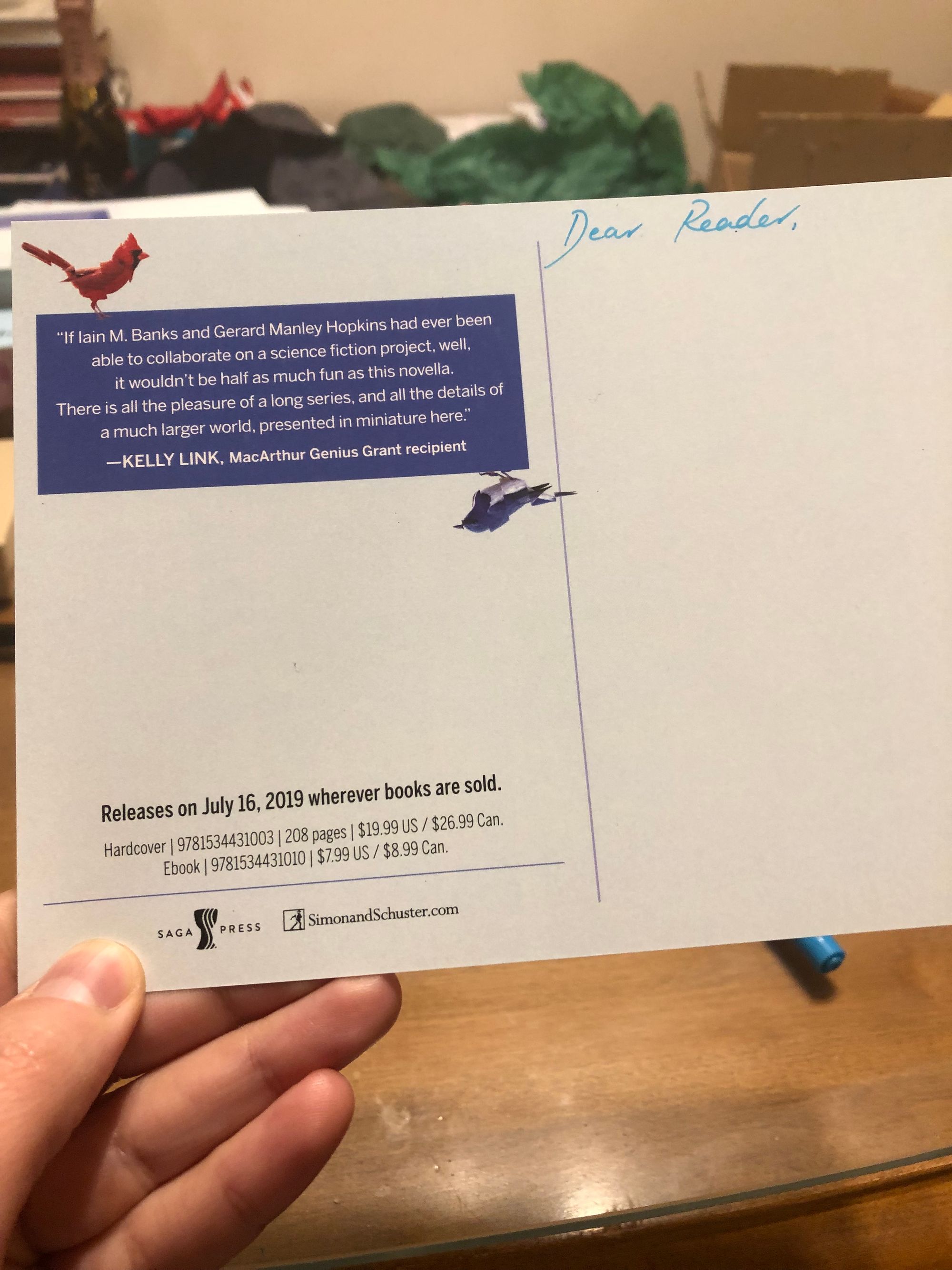 I am very alive to the life-imitating-art aspects at work here; our book is about two people writing letters in defiance of the machinations of empire. We do what we can with what we have. I can't even begin to thank you all for the support, but it really means the world to me.
Do you have fond memories of sending or receiving postcards? Are there any you've kept preciously, or released fulsomely?
Wishing you a restful and restorative weekend,
Amal
---
Postscripts:
I love E. Lily Yu's subscription-only newsletter so much, and can't recommend it enough. Reading it feels like drinking a very clean green tea with the smell of pine needles and ocean somewhere nearby, while at your feet is a very still pool. It is profoundly worth paying $6 a month or $60 a year for.
I also love Suzan Eraslan's 5PM Eternal, a newsletter exclusively dedicated to sampling and crafting non-alcoholic drinks. I haven't made any of them yet but reading her recipe development is such a delight, and it's a pleasure to have a smart and charming human help navigate the plethora of zero-proof drinks out there and speak to their various (as it were) strengths.
I finished reading C. S. E. Cooney's Saint Death's Daughter this past week and wrote the following blurb for it:
Saint Death's Daughter is a tumultuous, swaggering, cackling story, a gorgeous citrus orchard with bones for roots. Miscellaneous Stones' journey into adulthood and power, sorting knowledge from wisdom and vengeance from justice, has an ocean's breadth and depth, its storms and sparkles and salt. Soaring with love and absolutely fizzing with tenderness and joy--I have never read anything so utterly alive.
In brief, I loved it, and I hope you will too. You can pre-order it right now – it's currently due to be published in April in both the UK and North America.