A week from today, Stu and I will be celebrating our first anniversary as a married couple. We'll be doing so apart: he's still in Scotland, I'm still in Canada, as has been the case since January 2015.
For much of the last year, people have well-meaningly asked me how I find married life. "Lonely," I'd say, and try to make a joke of it. But it's been very hard on us both: finding the time, money and energy to travel transatlantically on the regular, trying to sync up our days in order to talk across a 5-hour time difference when we both work, trying to be cheerful through partings that only got harder and harder to do. It's been rough.
Now, though — finally — we have an announcement on that front.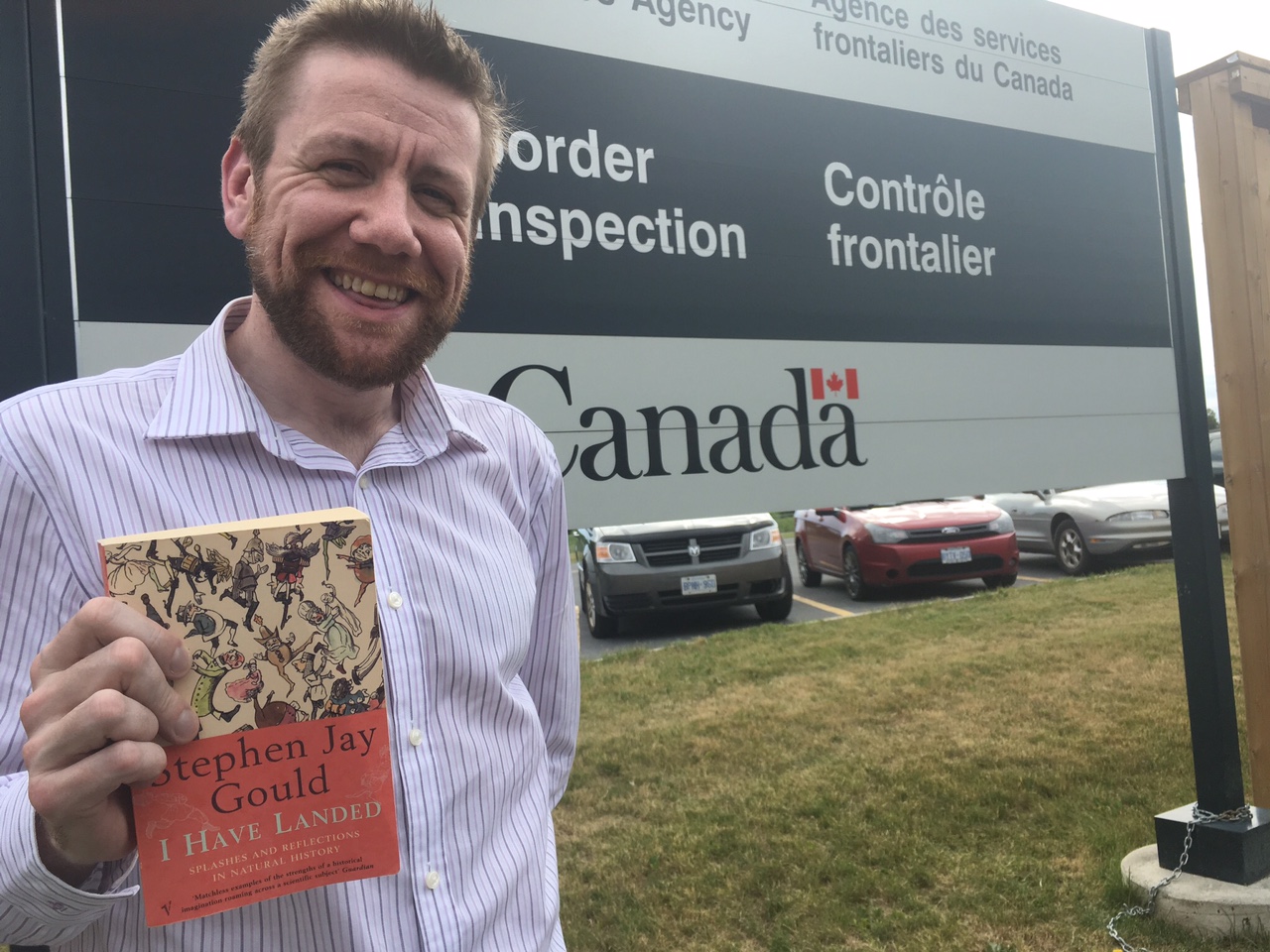 My husband is now a Landed Immigrant, and he's coming to live with me and be my love on October 3. He's crossing the ocean and I just can't wait.
I'm now in the process of moving from rural QC into the Ottawa apartment we'll share with our two cats. I need to be moved in by September 1 — which gives me two weeks to buy furniture, move it, set up utilities, do all the administrative minutiae of changing provinces all while writing reviews and finishing essays and trying to get everything lined up so that I can start this Fall semester on the right foot. And of course during this time Stu is packing up our stuff on the other side of the ocean, preparing everything for moving the cats — it's all a bit much.
But I think it can all be done. Know why?
That's why.