Letter of News: Columns and Keynotes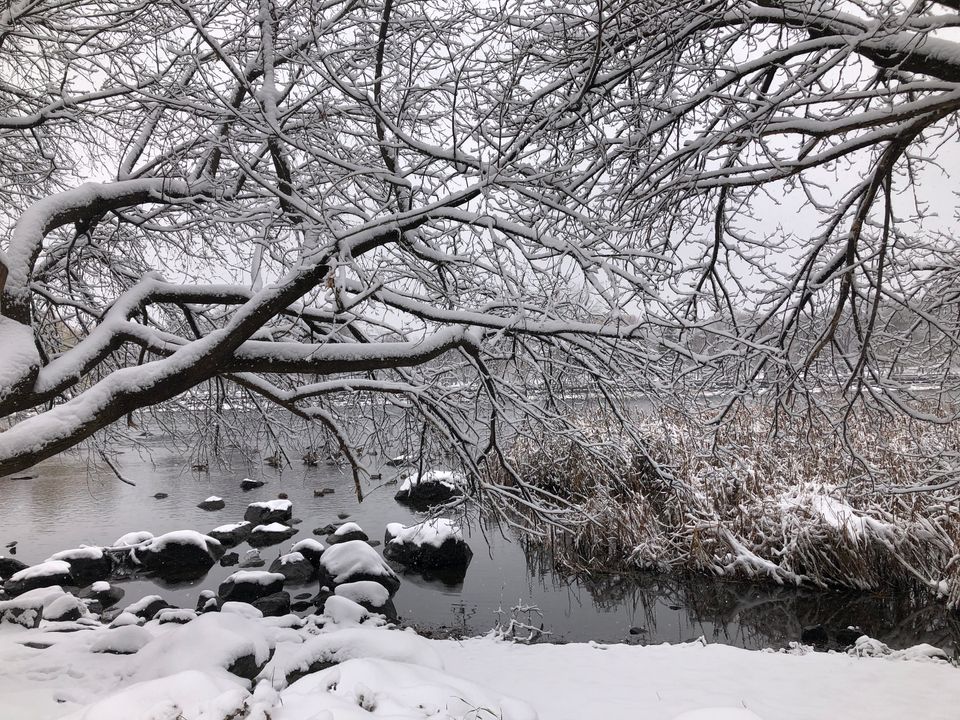 Dear Friends,
This is not the newsletter in which I talk about Twitter being gutted by a billionaire buffoon, or my feelings about having spent thirteen years building a presence on a service that's being swiftly rendered unusable. But it is the newsletter in which I want to welcome everyone who signed up to it in the last few weeks: welcome, and thank you so much for allowing me to write to you.
It's been a while. I last sent a letter in September, and now have a ridiculous backlog of autumn photos to share which are thoroughly out of season – both kinds of autumn, the summer-autumn and the winter-autumn, the jewelled bursts of garnet and topaz in the trees giving way to fine filigrees of frost on the grass.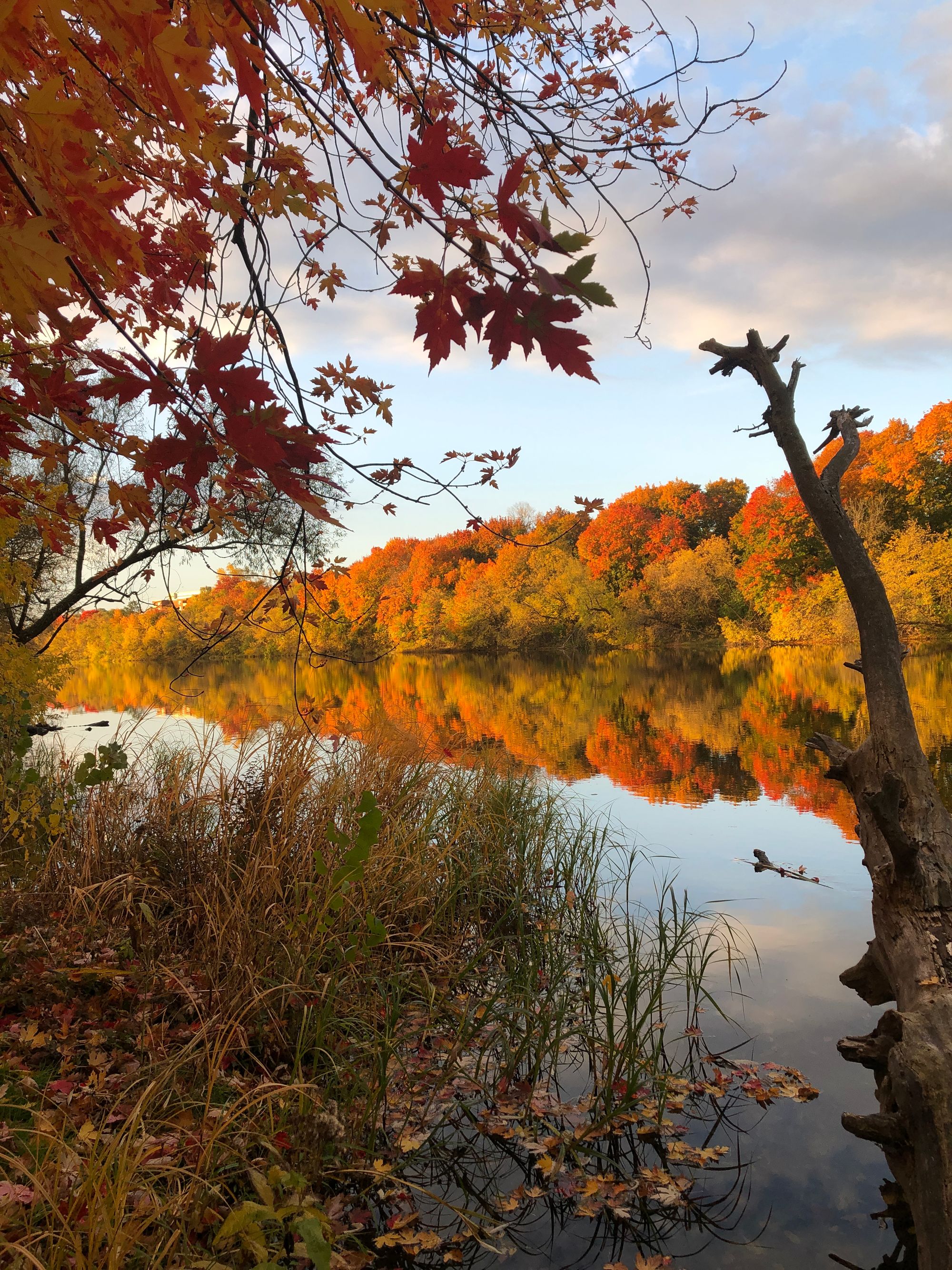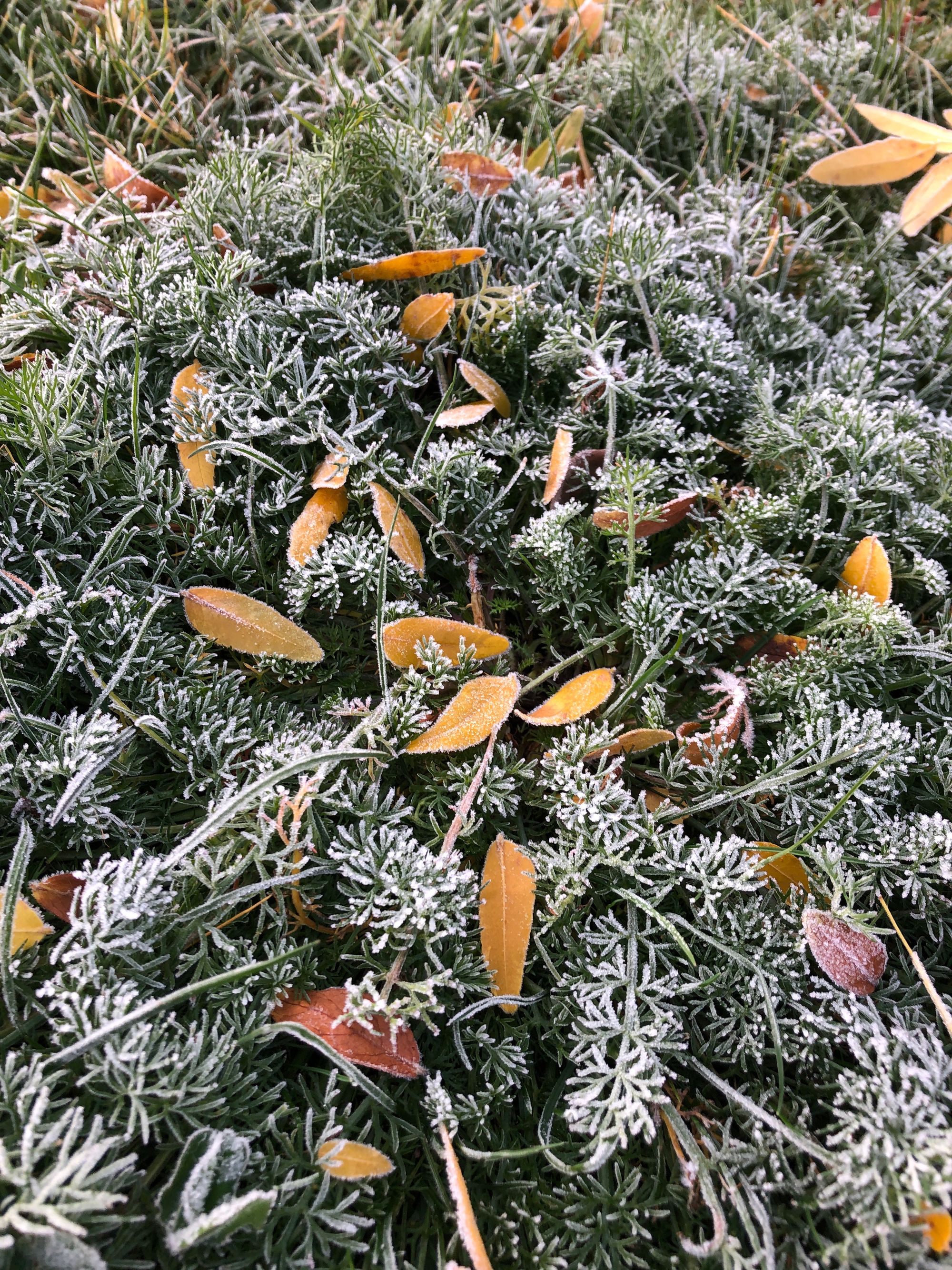 All that got blanketed in snow by the time I started writing this: there was one sudden, decisive snowfall at the precise middle of the month, and from one day to the next everything was transformed, all that scattered jewel-light matted and dimmed.
(Dropping a tweet into this newsletter feels like a bold move right now; I hope it works. If it doesn't, well, just trust that the snowfall was impressive and a side-by-side before-and-after demonstrated this.)
But in the week since I started writing this, we caught a warm spell, and now the world outside my window's a drab, wet green-brown. And I should maybe rethink the process of anchoring each newsletter to some seasonal expression of weather at this time of year.
In brief, though, I've been absent because I've been writing – around the contours of the new job – at a pace and with a relentlessness I haven't had access to in many years. I came back from the Wayward retreat dazzled by the company I got to keep as well as the care and foresight the organizers put into building the conditions that would allow creativity to flourish, and I wanted to study those conditions, to see what I could pull into my daily life.
So for all of October, I set an alarm and woke early. I laid out soft clothes the night before to shuffle my sleepy body into with as little effort as possible come morning, and would go to bed as early as circumstances allowed to try and make the whole work. Then I'd walk to meet the birds. I'd walk to move my body and outrun the sucking wound of the internet, to catch every last crumb of light and colour on my tongue before the darkness and the snow set in.
And in the last six weeks I've finished a novelette that's haunted me for a year, a column, a year's best list, and a keynote presentation, and I feel pretty good about all of them. I've delivered – and been delivered from – all my deadlines for the year, which is incredible to me. I honestly cannot remember the last time I went into December actually anticipating real rest, instead of the most stressful and anxiety-ridden portion of an academic winter term. There's room – in my head, in my days – for making plans, for reading books I don't have to review, for thinking idly and fruitfully. I keep talking about the relief of this in violent, almost vindictive terms: my relief is ferocious, it's vicious. I'm so furiously glad to have quit the work I was doing in favour of the work I am doing, to have reclaimed these parts of myself. I'm so looking forward to writing more here, to having cleared these decks.
I wish you all this kind of joy: this release, this relief.
---
Postscripts:
Over at the NYTBR I had a column go up in October looking at translation in a few SFF books: Babel by R. F. Kuang, The Anchored World by Jasmine Sawers, and Self-Portrait with Nothing by Aimee Pokwatka. A longer column went up last week, looking at books featuring multiplied and divided selves: The World We Make by N. K. Jemisin, The Scratch Daughters by H. A. Clarke, A Fractured Infinity by Nathan Tavares, and The Two Doctors Górski by Isaac Fellman. (Both links are gifted so you should be able to read without a subscription.)
The keynote I wrote was for AugurCon, which concluded this weekend, but which is run by Augur Magazine, a beautiful endeavour run by people I admire. They're opening up to submissions again from December 15!
This essay by Madeline Ashby about how M. Night Shyamalan's The Village anticipates our present internet era is superb, just a dazzlingly disciplined piece of writing. "The Village speaks to the airless insularity of any niche that can't survive the arrival of another generation."
Cory Doctorow wrote this essay titled "Social Quitting," putting the Twitter exodus into a longer timeline of social media ups and downs, that I found very persuasive.
I've been utterly absorbed by Andor, the most recent Star Wars TV show, and not a day has gone by since it started airing that I haven't thought about it and its explicitly anti-fascist project. I'm going to write quite a lot about Andor in the coming weeks, and if you haven't watched it yet I can only highly and helplessly recommend it with my whole heart. I also don't think you need to have watched or enjoyed any other Star Wars story to be blown away by it.
If you're looking for signed-by-me copies of This Is How You Lose the Time War for the holidays, you can order them from Perfect Books, my favourite local independent. They'll ship internationally for an additional fee, and I pop in every week or so to sign whatever stock they have; if you write to or call them far enough in advance I can probably also inscribe a copy to your intended recipient.
That's it for now – wishing you all a fine rest of the month and a smooth shift into the next,
Amal