Letter of News: Dragons, Goodreads, Awards, and Interviews
It's been a time (war)
Dear Readers,
I've accumulated news like the Angel of History*, my arms full of it, irresistibly propelled into a future to which my back is turned while the piles before me grow skyward. I have so many drafts of things begun and unfinished, my attention span a sequence of palpitations between shallow breaths—but I intend to catch them this month, on the other side of deadlines, to write about everything from The Old Guard to swimming in Animal Crossing.
But first, let me put down some of what I'm carrying.
The Book of Dragons
Award-winning editor Jonathan Strahan dreamed up a book of all-new original short fiction and poetry about dragons, and asked me to contribute a poem. The book is now out in the world, my poem in it is called "A Final Knight to Her Love and Foe," and you can find it nestled between stories by Kelly Robson and Kate Elliott in a grand and glorious feast of a Table of Contents, illustrated by the incredible Rovina Cai. So far I've only read my dear CSE Cooney's magnificent poem, "The Wyrm of Lirr," but I would frankly buy the collection on its strength alone.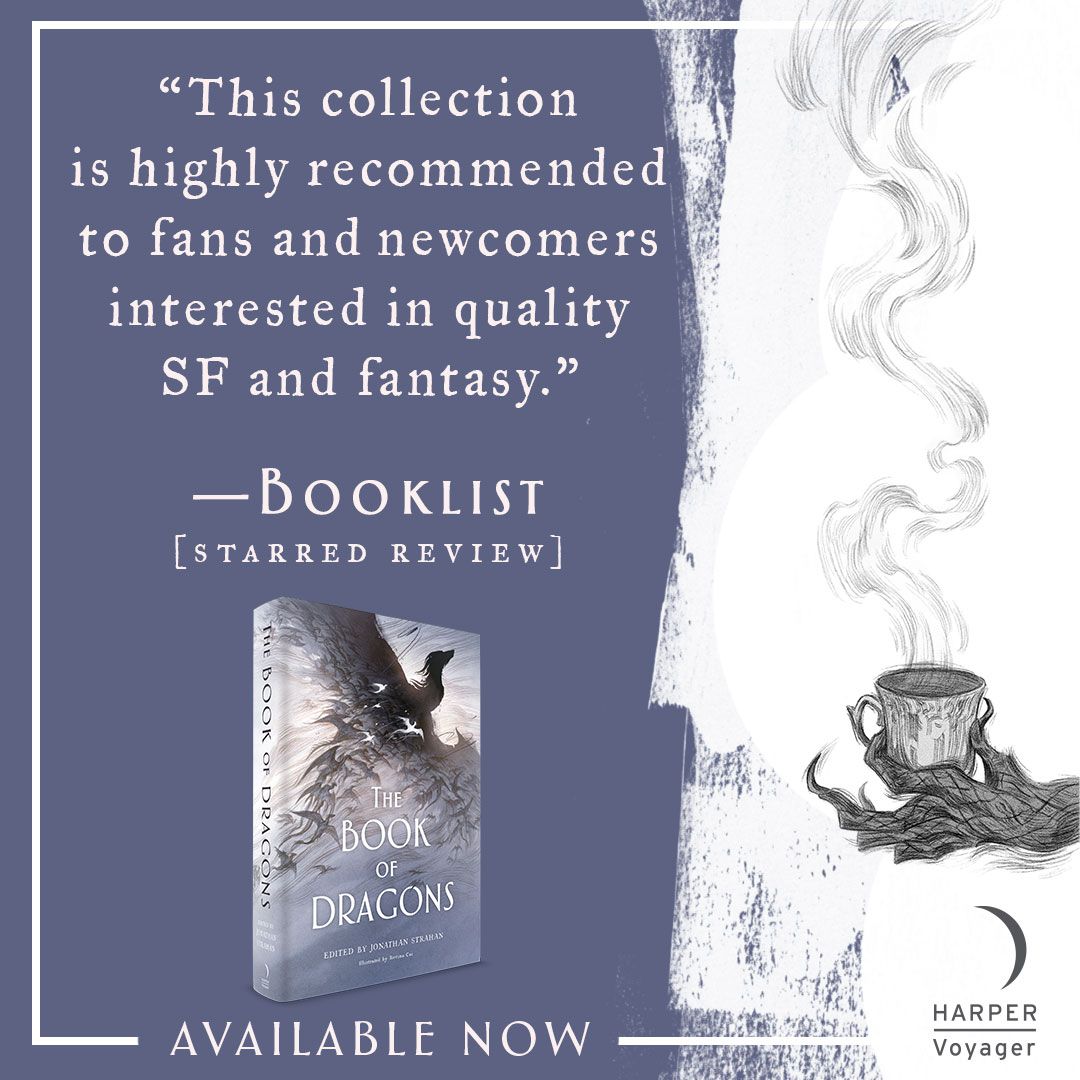 Purchase it from Bookshop.org!
Time (a)War(ds)
Last newsletter I announced that This Is How You Lose the Time War had been honoured with the British Science Fiction Award for Best Shorter Fiction. Since then, Time War has won both the Nebula and Locus Awards for Best Novella, been shortlisted for the Theodore Sturgeon and Shirley Jackson Awards.
This is, to put it mildly, absolutely nuts.
I have had to keep a running list. My parents squint at me over videocalls and say "wait which award is this again?" So here, for their benefit (hi mama and baba!), is that list, in more or less chronological order:
Stabby (won)
Kitschies (finalist)
LA Times Book Award / Inaugural Ray Bradbury Prize (finalist)
British Science Fiction Association Award (won)
Nebula (won)
Locus (won)
Shirley Jackson (finalist)
Hugo (pending — and voting is open to members now!)
Theodore Sturgeon Memorial Award (pending)
Aurora (pending)
That's ten—ten!!!—nominations. To say Max and I are floored is an understatement; we are ceilinged, we are wallpapered, we are basemented and gardened. The sheer mind-boggling variety of these shortlists is staggering: some honour novels or short fiction or both; some are juried, some are voted on by communities; some are bounded by geography, ranging across the US, UK, and Canada. Each shortlist has given us the gift of an incredible cohort of writers and their work: to see ourselves classed with authors we've long admired and books we ourselves have loved from the past year has been truly incredible.
Put another way—
If you'd like to see Max and me accepting the Nebula award, there's video of it below! The whole awards weekend was beautifully translated into a virtual conference that managed to feel like we were all on star-sailing ship, and I'm so glad there's such a clean record of it. (The video below should start at Sarah Gailey's wonderful introduction to the Novella category, but if it doesn't, here's the link)
Time War in "The 100 Most Popular Sci-Fi Books on Goodreads"
Here's a remarkable thing: This Is How You Lose the Time War clocked in at number 94 in Goodreads' 100 Most Popular Sci-Fi Books of all time.
To create our list, we ran the data to reveal the most reviewed books on our site. Additionally, each title needed at least a 3.5-star rating from your fellow readers to join this list. And, since science fiction is known for its continuing voyages, in the case of multiple titles from the same series, we chose the one with the most reviews.
This is astonishing to me, because Time War's only been out for less than a year (it'll be a year in 4 days!), and it's keeping company with Orwell and Atwood and plenty of other staples of academic curricula. Max and I are really dazzled, and can't begin to thank the over 5000 people who shared their thoughts and feelings about the book.
From another angle, it's really disquieting to realize that this list of 100 books only includes four (4) women of colour: Octavia Butler, Nnedi Okorafor, Ling Ma — and me. (I'm happy to be corrected on this if I missed someone, but I can't imagine I'm very far off).
This isn't an indictment of anyone's taste, obviously, or anything sinister on Goodreads' part; they're transparent about how this list came to be. But it's a pretty sobering snapshot of the imbalance that exists along these axes, and shows that even as we celebrate the demographic diversification of awards ballots, it takes a while for that kind of singular positive attention to translate into any meaningful shift in broader consciousness of a genre's lineage and market share.
Sunburst Award Shortlist
Speaking further of awards — I'm so honoured to see "Florilegia," my queered Blodeuwedd retelling from Navah Wolfe and Dominik Parisien's The Mythic Dream anthology, shortlisted for the Sunburst Award! From their website:
The Sunburst Award for Excellence in Canadian Literature of the Fantastic is a juried award which recognizes exceptional writing in three categories: adult, young adult and short story. The awards are presented each fall to the best Canadian speculative fiction novel, book-length collection, or short story published any time during the previous calendar year.
It's a fantastic ballot, and my cup runneth over.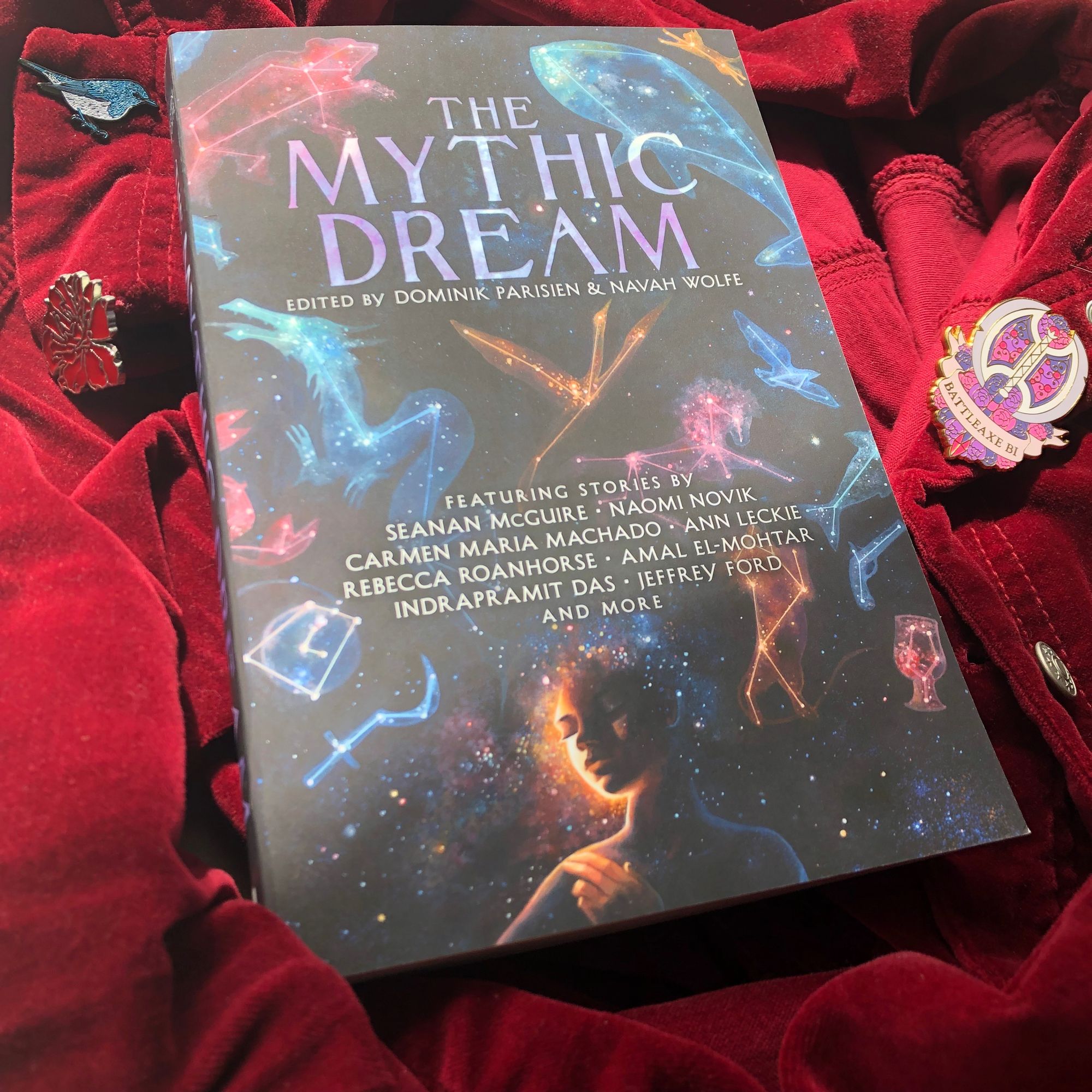 Podcasts and Interviews
Max and I did a joint video interview with the wonderful folks at Read It Again Books, and you can view it here! It's about an hour long, and we had a blast doing it.
Antony Johnston — writer of, among many other things, The Coldest City comic which was adapted into Atomic Blonde — has a wonderful new podcast called Writing and Breathing, and was kind enough to invite me on for an episode. It's a podcast focused on the nuts and bolts of the writing life, so naturally I extemporised about such hardscrabble hands-on hammer-and-nails stuff as poetry and philosophy and what we mean by fantasy and textures of prose, or something. I've really loved listening to the other episodes, with stand-out faves so far being conversations with Kelly Sue DeConnick, Kieron Gillen, Cherie Priest and Maya Rodale. You can listen to mine here.
Huspun
"Do you think there's a hobbit bodybuilder? He wanders around Hobbiton pumping iron and flexing and everyone says, oh, that's just Shire LaBuff."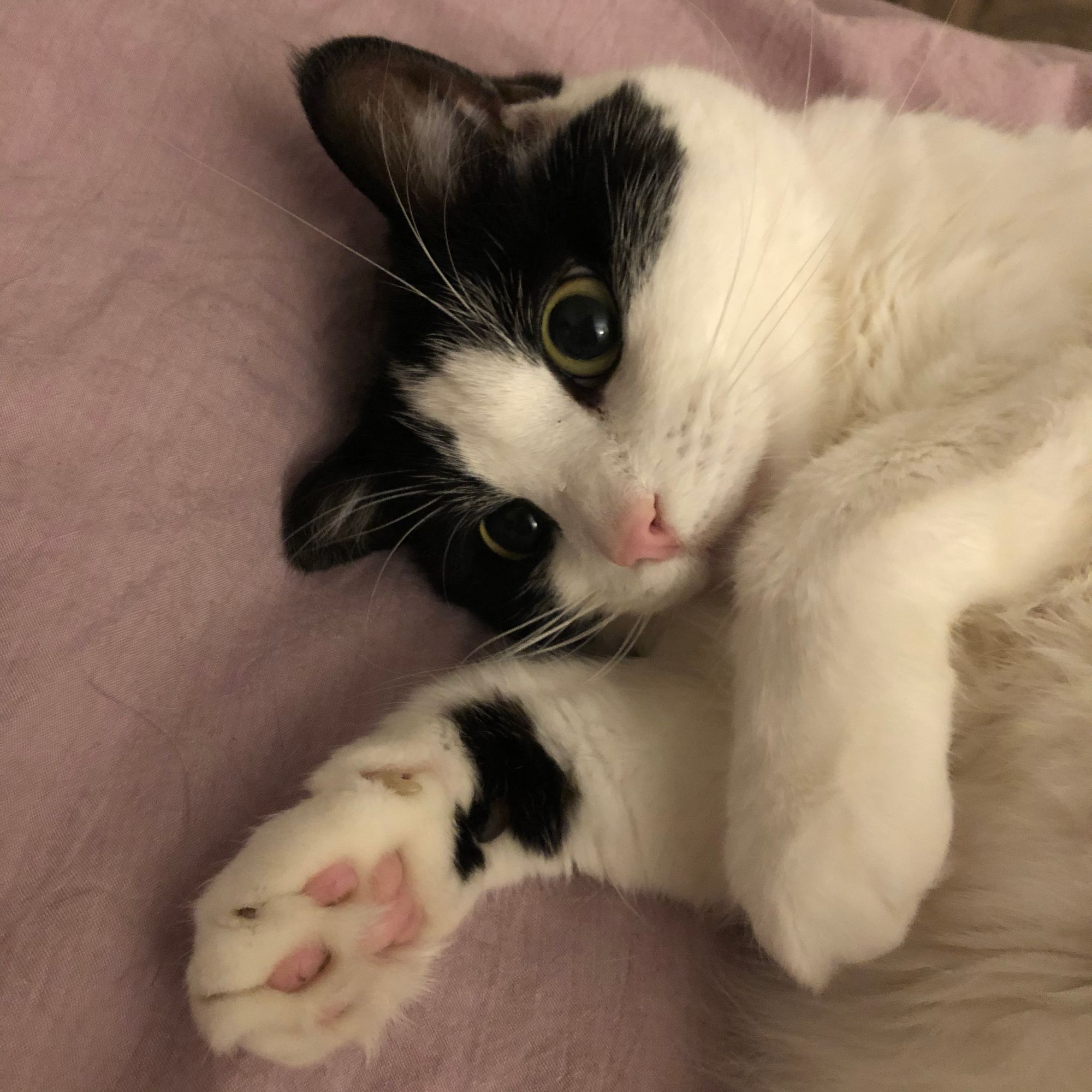 And that's enough for now. Thank you so much for reading, for picking up what I've put down, for travelling these roads towards the future together.
Take care, and keep safe,
Amal
(Hey remember that asterisk from the first line of this newsletter?)
* From Walter Benjamin's Theses on the Philosophy of History:
This is how one pictures the angel of history. His face is turned toward the past. Where we perceive a chain of events, he sees one single catastrophe which keeps piling wreckage and hurls it in front of his feet. The angel would like to stay, awaken the dead, and make whole what has been smashed. But a storm is blowing in from Paradise; it has got caught in his wings with such a violence that the angel can no longer close them. The storm irresistibly propels him into the future to which his back is turned, while the pile of debris before him grows skyward. This storm is what we call progress.