NPR Review: THE DREAM-QUEST OF VELLITT BOE by Kij Johnson
My review of Kij Johnson's The Dream-Quest of Vellitt Boe is up at NPR Books today! Reading it was — appropriately — a trip.
Here's a bit of the review: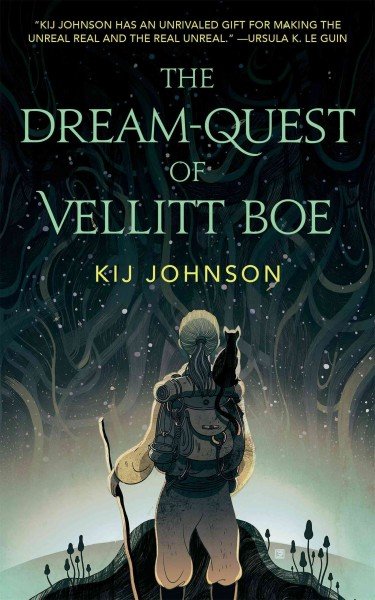 This book held me spellbound from start to finish. It put me in mind of Terry Gilliam's more colourful films in its wonder-quest aesthetic, reminded me in other ways of Keith Miller's The Book of Flying. I treasure how it made me feel both peaceful and thrilled, enchanted and awe-struck; it made me feel like I was inside a very particular kind of dream, the deep endless kind that grants a whole life's worth of adventure within its bounds, from which you can always only wake in the middle, intuiting the rest.
You can read an excerpt of the book here.
#SFWApro