Poetry News: George Johnston Prize and VERSeFest
So much has happened these past few days! Here's some welcome poetry-related news.
I wrote no poetry at all last year. Wait, that isn't quite true; I wrote two poems for Brenda Vellino's graduate course on The Modernist and Contemporary Long Poem, in response to Rachel Zolf's Neighbour Procedure and Marvin Francis' City Treaty respectively. They were exercises, though, not really accessible outside the context of either of those works, to the point where I feel they belong more to those works than to me. I wrote no poetry of my own, I suppose I could say, last year.
It was a very busy year. It was a year saturated with busy-ness, to the point where I had to put Goblin Fruit on hiatus, which has never happened before. There was no room for poetry, for the kind of quiet space in my thoughts that draws poetry out. Last year was a blur, (sir,) and I'm still not quite finished with what it asked of me.
But there was a call for poetry submissions for a departmental competition, and it was late at night, and I pulled up a file with an unfinished poem in it, remembered vividly the circumstances that provoked it, realized it didn't yet have an ending, understood why it didn't, confronted the reason, wrote the ending, felt profoundly miserable, and sent it off.
That was February 25; this past Saturday I received the announcement that it won the George Johnston Poetry Prize.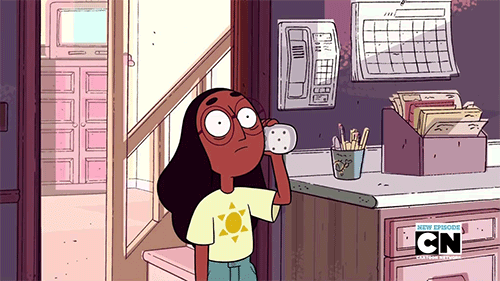 So that happened. A bit stunning to have the first poem I've completed in over a year win a prize a few weeks after its completion (though it did take almost three years to complete!) but there it is. I read the poem for the first time on Monday, during Carleton University's Literary and Performing Arts Extravaganza, and then again last night during my VERSeFest set.
VERSeFest! It opened last night! It was wonderful! I OPENED THE WHOLE THING OMG I was not expecting that! I performed "Song for an Ancient City," "Peach-Creamed Honey," "This Talk of Poems," "Pieces," and then ended on "Thunderstorm in Glasgow." I think the latter will be posted online somewhere in the next few days; I'll share when it is.
I was staggered to be among such poets as Gerður Kristný, Gerald Hill, Sonia Lamontagne, Jane Munro, Élise Turcotte and Yusef Komunyakaa. Of them all I was most blown away by Kristný and Komunyakaa, whose most recent books (Blóðhófnir and The Emperor of Water Clocks  respectively) I picked up, and look forward to savouring.
This was my first experience of VERSeFest, and it's set a high bar; I was very well taken care of as a performer and blown away as an audience member. I'll unfortunately be missing the rest of the events, on account of heading off to ICFA tomorrow morning, but if you're in or near Ottawa and want to be moved, charmed, entertained, I highly recommend checking it out.
#SFWApro