This Is How You Lose the Time War Reviews and Interviews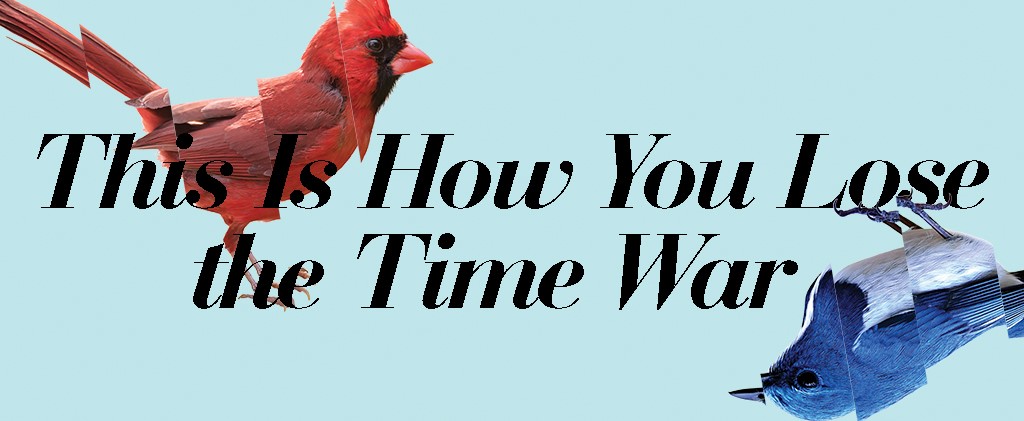 I've just come back from Åcon X, an absolutely wonderful relaxacon in the Åland Islands, and in the midst of adjusting from jet lag and beginning a new month there's been a flurry of activity on the Time War front that I wanted to aggregate all in one place.
Praise
I'm delighted to see that This Is How You Lose the Time War has thus far received three starred reviews, from Publishers Weekly, Booklist, and Library Journal. Starred reviews in these cases mean that the book's profile is raised with librarians and industry book-buyers, which is great news!
Also Entertainment Weekly included it in their Summer Preview list, in the banner and everything! And over in the UK Stephen Bush kindly reviewed it for The Big Issue, saying "It sounds complex but the execution is engagingly simple. The intergalactic and historic sweep – our two spies play off against each other in the far future, exchange book recommendations in a 18th century teahouse and write letters to one another in the Mongol Empire – services rather than overwhelms what is in essence a story about falling in love under a repressive dictatorship."
Shout-out to everyone who's been telling me that they're enjoying it while reading it, by the way — your words are a balm and a joy!
Interviews
Max and I have been talking about the novella in a few places, and we'll be talking in quite a few more before the month is out! For now, here are two joint interviews and one solo:
over at Clarkesworld, Chris Urie interviews us together
over at Bookish, Max and I sort of interview each other, by which I mean we don't so much ask questions as effuse at each other about the process of writing the book.
Cheryl Morgan was at Åcon last week too, and was kind enough to interview me for Ujima Radio's Women's Outlook in Bristol. I'm told the interview starts a half-hour in; I haven't had a chance to listen yet due to shenanigans, but it was a warm, enjoyable conversation and I'm looking forward to revisiting it.
Giveaways and Review Copies
Would you like to win a free copy of This Is How You Lose the Time War? You can be in with a chance if you read this excerpt at Bookish First and leave your first impressions! The raffle's only going on for five more days, and the winner will be announced on Tuesday, June 11.
If Bookish First doesn't ship to your region and you're just burning at the prospect of linear time plodding between you and the release date, never fear: you can request an advance e-copy from Netgalley in exchange for an honest review.
When is that release date again?
It's July 16 in North America and July 18 in the UK! You can pre-order it from wherever you prefer to get books, including any of the following:
Barnes & Noble
Indiebound
Amazon.com
Amazon.ca
Amazon.co.uk
Books-A-Million
Chapters Indigo
Waterstones
If you're in Ottawa, I would heartily encourage you to pre-order through Perfect Books, my favourite local independent, a place that I treasure (and where I worked for five years).
Soon: Tour dates, Exciting Seekrit Development, all manner of stuff!