Time War on sale for 99p on Amazon UK Kindle!
Good morning, possibly!
Friends! Just a quick swift note to tell you that This Is How You Lose the Time War is only 99p on Amazon UK's Kindle! I learned this totally incidentally by seeing someone say so on Twitter so I don't have any information about how long it'll last — it's either a Kindle Monthly situation or it's part of a flash sale that's on 'til November 12? Either way I wanted you to know as soon as I did!
Also this is the sort of thing that sometimes happens when your book is drastically discounted on Amazon, so I am refusing to read too much into it, but it's awfully nice to look at all the same.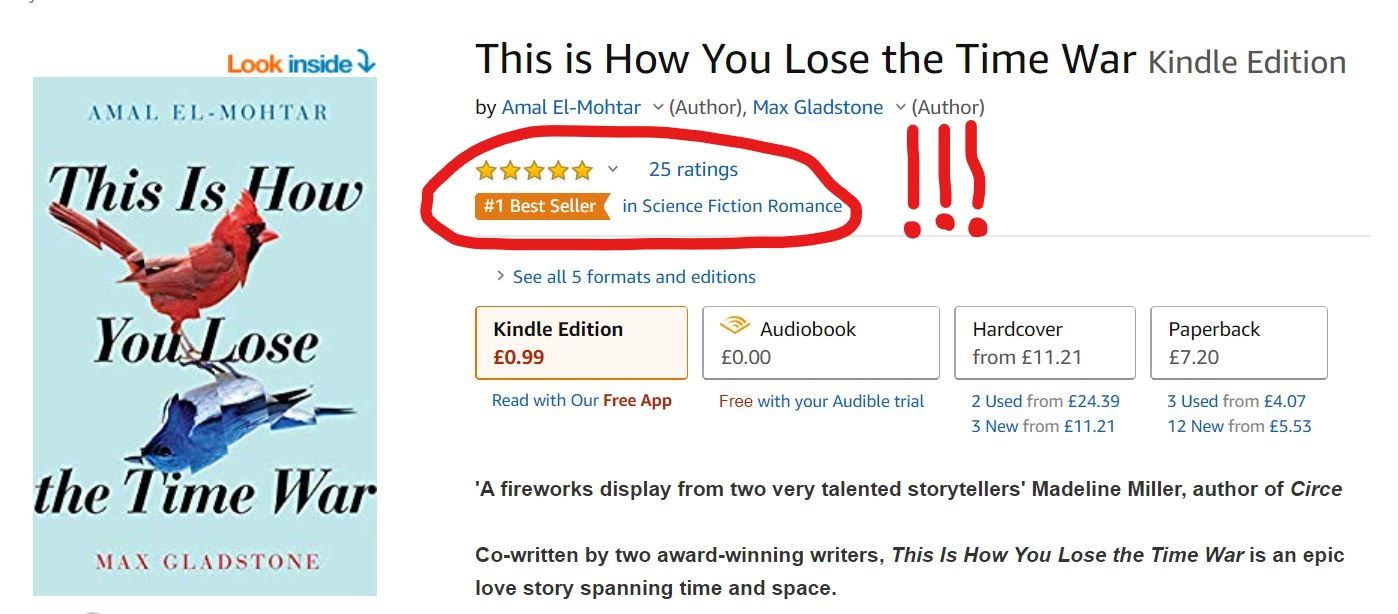 Anyway that's all for now! Hope this finds you well!
Wishing you an excellent week,
Amal