Time War Pre-Order Swagstravaganza!
FRIENDS! HEARKEN TO ME!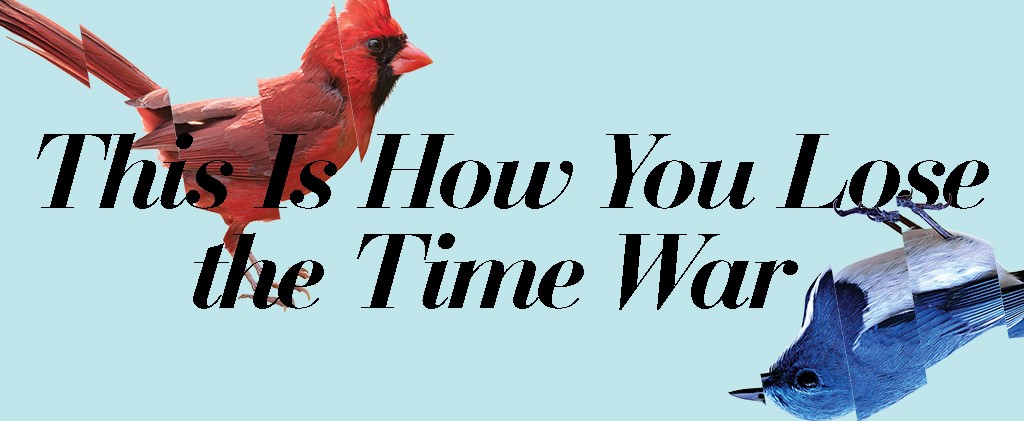 Do you live in the US or Canada?*
Have you pre-ordered This Is How You Lose the Time War in the format of your choice?
Then good news! We want to give you STUFF!
Starting right now and running until July 15, send proof of your purchase to winthetimewar@gmail.com and choose your allegiance! Will you fight for Red and the Agency, or Blue and Garden? We'll send you an enamel pin (ENAMEL PIN!!!!) and postcard from the side (obviously the winning side) of your choice!
Can't choose? Deliberately won't choose? Deliberately will choose both? WELL. Send us proof of TWO purchases and you're a DOUBLE AGENT who'll get both pins and both postcards!
If you're one of the first 25 to write in, you'll also get an extra copy of the book signed by both Max and me, along with a hand-written note!
Have you NOT pre-ordered it yet? What a magnificent opportunity to do so! Here are some places you can do that!
Barnes & Noble
Indiebound
Amazon.com
Amazon.ca
Books-A-Million
Chapters Indigo
Waterstones
If you're in Ottawa, I would heartily encourage you to pre-order through Perfect Books, my favourite local independent, a place that I treasure (and where I worked for five years). The stock there will definitely be signed.
So go forth, friends! Fight the Time War! And win by any means necessary.
---
*Details forthcoming on whether this can be extended to the wider world, but in the meantime, you can secure your pre-order in the UK too wherever books are sold! Two of those places are Waterstones and Amazon.co.uk, though we'll always root for your local independent.