Upcoming Time War Events + THE MYTHIC DREAM
NYC, Westerly, Toronto!
Hello from Ottawa, where I've been for the past four days but which I shall leave again in six! All for good reason, though — thanks to your enthusiasm the events for This Is How You Lose the Time War have all been wonderfully successful across seven cities, and here are just a few more! And, most excitingly, Max Gladstone will be joining me for the US side of these, so if you've been craving the crossed swords of our signatures in your copy, here's your chance!
September 11 - NYC - McNally Jackson (SEAPORT), 7PM: This is McNally Jackson's newest location, and we're thrilled to be appearing in it! Come one, come all!
September 12 - NYC - Erewhon Literary Salon, 7PM: This is a more intimate event and venue for which you have to RSVP, as it takes place in Erewhon Books' offices after hours. There's a strong possibility that both Max and I will read from other work here, too — I'm eager to share "Florilegia; or, Some Lies About Flowers" from the newly released Mythic Dream anthology, for instance (on which more below!).
September 13 - Westerly, RI - The Savoy Bookshop, 7PM: This bookstore is magnificent. It's a dream to spend time in, much like Westerly itself. I've been visiting it since my dear friend CSE Cooney (author of the incredible novella Desdemona and the Deep, in which Labyrinth meets Hadestown) moved there earlier this decade; it's since become the home of Betsie Withey, the brilliant artist who makes the hair flowers I am never without, and Jessica P. Wick, writer, reviewer, bookseller, dear friend and co-editor with me of Goblin Fruit for the better part of ten years.
September 22 - Toronto - Word on the Street Festival - 11AM: Come hear me and L.X. Beckett discuss alternate futures and romances thereof!
And after that — HOME, home home home again! For a little while at least!
PS: UK friends, hearken to me: due to a strange twist in spacetime, London's Forbidden Planet Megastore has copies of This Is How You Lose the Time War that are signed by BOTH Max and me! Get them while supplies last!
---
In other news…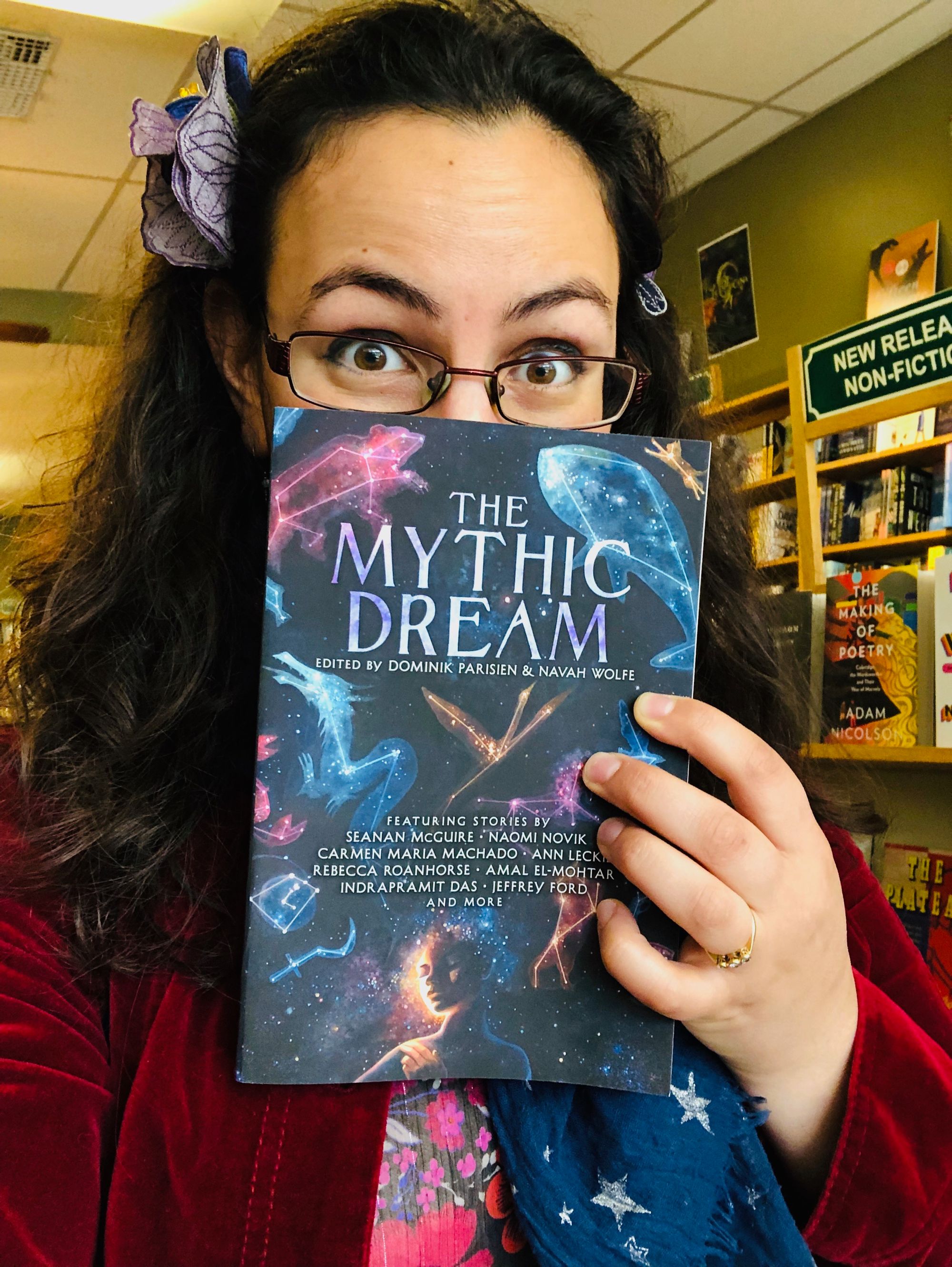 The Mythic Dream is the third and final anthology collaboration between Hugo Award Winning editors Navah Wolfe and Dominik Parisien, following on the tremendous success of The Starlit Wood: New Fairy Tales and Robots vs. Fairies. Syfy had it on their list of 10 Books Not to Miss in September, and small wonder; it contains stories by John Chu, Leah Cypess, Indrapramit Das, Jeffrey Ford, Sarah Gailey, Carlos Hernandez, Kat Howard, Stephen Graham Jones, T. Kingfisher, Ann Leckie, Carmen Maria Machado, Arkady Martine, Seanan McGuire, Naomi Novik, Rebecca Roanhorse, JY Yang, and Alyssa Wong. I can't wait to devour it!
My contribution is a retelling of the Blodeuwedd story from the Mabinogion — and if that sounds familiar, it's because I already engaged with that myth once in "The Truth About Owls." But I frankly can't quit it, so this is a more adult, queered, actual retelling, one that's a bit angry with Alan Garner's The Owl Service. It's called "Florilegia; or, Some Lies About Flowers," and it closes out the anthology.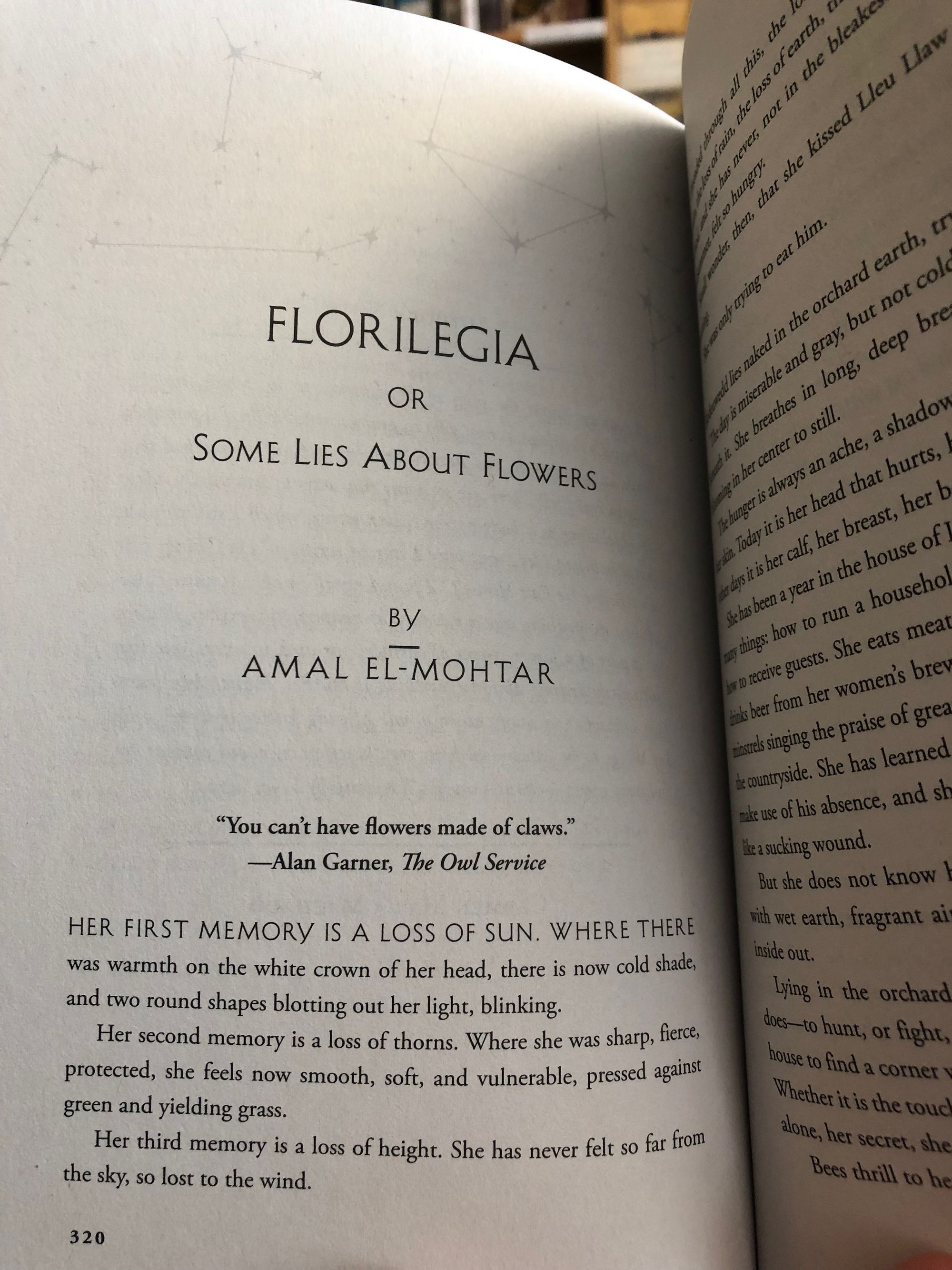 Get your copy from any of the following or from your favourite local independent!
Indiebound
Barnes & Noble
Amazon
Powells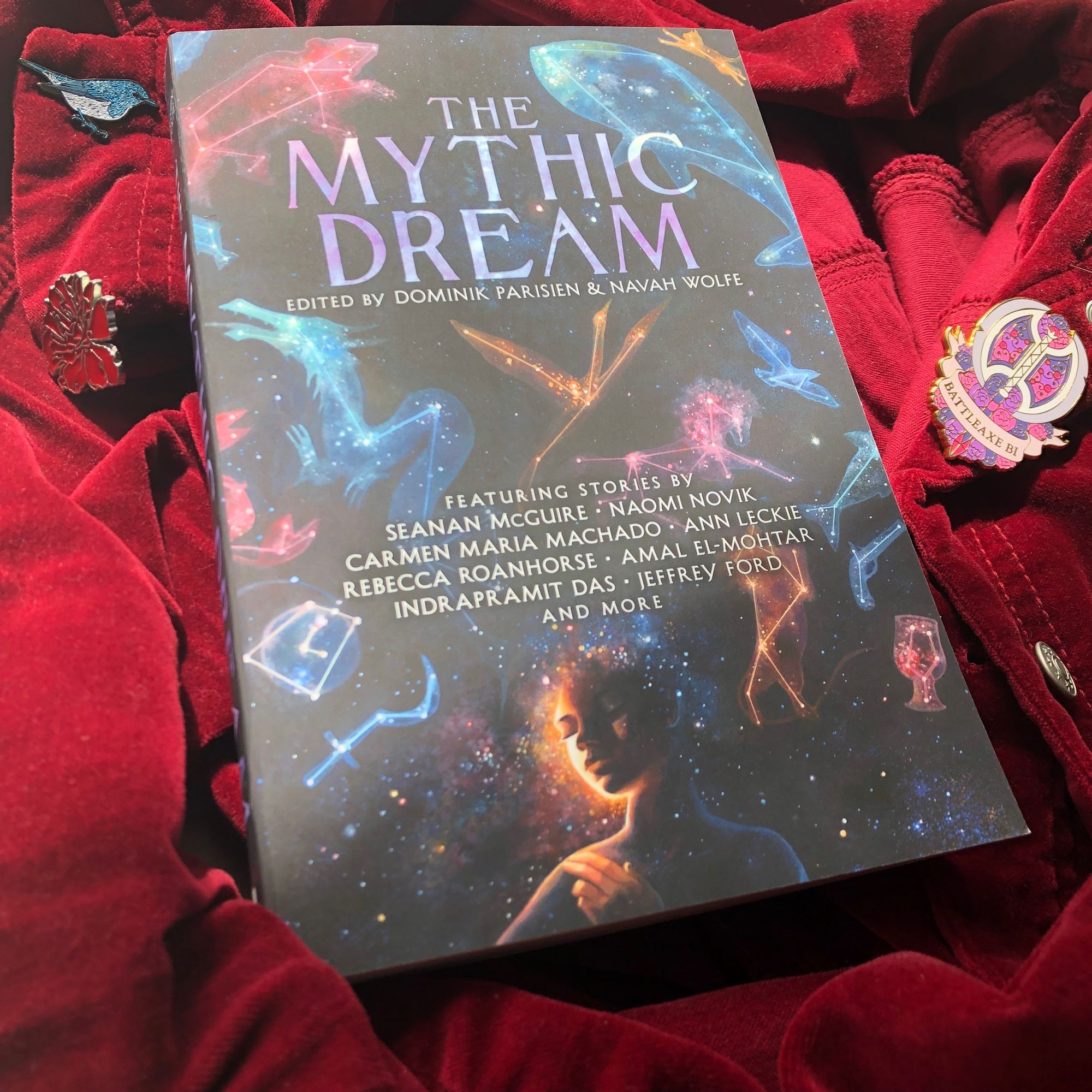 And, finally, I appeared on CBC's All in a Day yesterday to talk about the TV option on This Is How You Lose the Time War.
You can listen to that here, and the longer segment from the book launch back in July here, if you're so inclined! Alan Neal's an absolutely brilliant interviewer, an infuriatingly talented journalist, and dug up ~things from my past~ that predate my life on the internet, so go on, get yourselves some of that good blackmail material.
Happy September, friends!