Time War is a Goodreads Choice Award Finalist!
Aaaaaahhhhhhhhhhh!!!!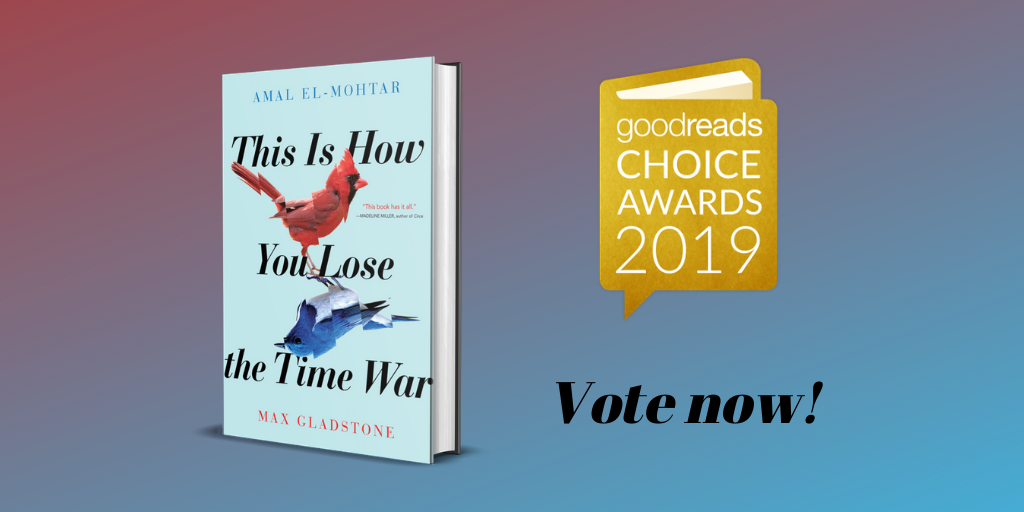 Friends!!
This week is the final round of the Goodreads Choice Awards, and This Is How You Lose the Time War is a finalist in Best Science Fiction! This is a really big deal! Thank you so, so much to everyone who voted and spread the word — it means the world to Max and me to see so much passion for this dear weird book of our hearts.
You can vote one last time between today and December 2. This is a much longer voting period than the previous two, which means that I'll likely bring this up more than once, as part of my due diligence in Author-ing, but genuinely do please vote for whatever your favourite books of the past year have been! It's been an honour to be on this emotional roller-coaster with so many of my own most cherished books of 2019.
That said — in the words of my very dear agent — we may have lost the time war, but maybe we can win this award? Our time-braided fates are in your hands!
---
Speaking of Books of 2019, Max and I were delighted to see both This Is How You Lose the Time War and Empress of Forever on Tor.com's Best of 2019 Reviewers' Choice list! There's a ton of great stuff listed there, not all of which came out in 2019, which makes for its own delicious variety — there are so many books I didn't get to read in their release year that I enjoy being reminded of, coming to after the hype (or frustrating lack thereof), being part of a newish wave of discovery.
I'll be putting together my own lists of things I've read and loved this year — sound off in comments or replies if you have a preference on how you'd like to see me cover them! Completist about everything I read? Top 10? Top 5? Broken down by category? I've got one more column to turn in this year (on December 4), after which I'll consider my official year's worth of reading-for-discussion done.
Special Time War Deals
In other news, Trident Books in Boston still has a few double-signed copies of This Is How You Lose the Time War for your holiday-gifting (or personal-spoiling) needs! If you don't live within the US, keep an eye on your inbox — I have a few double-signed copies to give away to international folks, and will turn my attention to that once I'm done teaching for this term (in … two weeks?! HOW)
I've also been made aware of several more deeply discounted ways to purchase the book!
Huspun
In the Mailchimp version of this newsletter, I used to have a regular section called Huspun, a clever portmanteau of Husband and Pun, which should hopefully make its purpose clear. Usually I would post one in a sort of long-suffering spirit, but every now and then Stu makes a bilingual pun in English and Arabic and I just dissolve and that is the pun you are getting now.
On the occasion of me discussing my (foregone) hiatus —
"is the plural of hiatus 'hayati'?"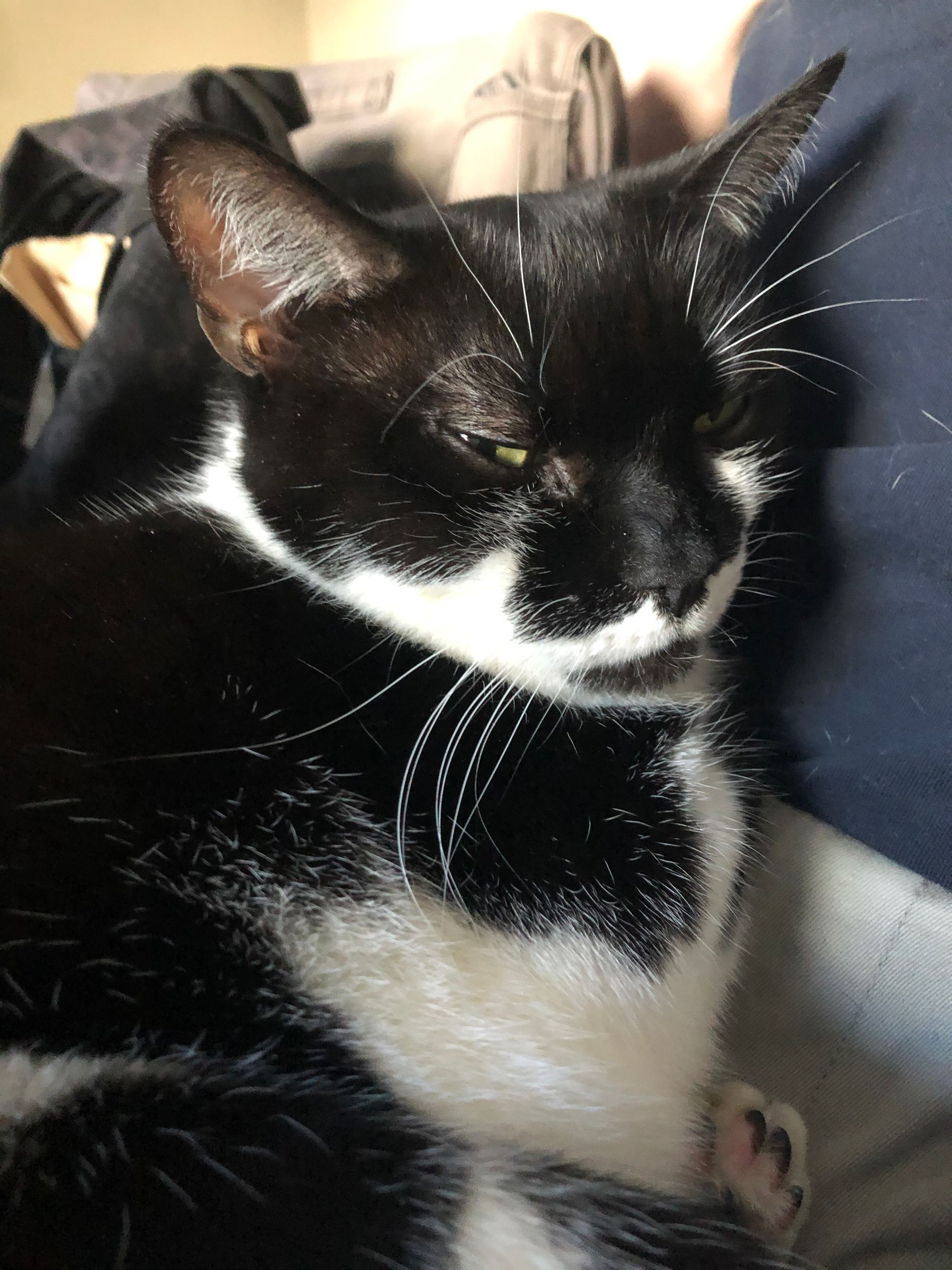 That's it for today! Have a lovely week everyone!