Your Mission, Should You Choose to Accept It: Launch the Time War
Instructions will have always already self-destructed.
Friends! Today's the day!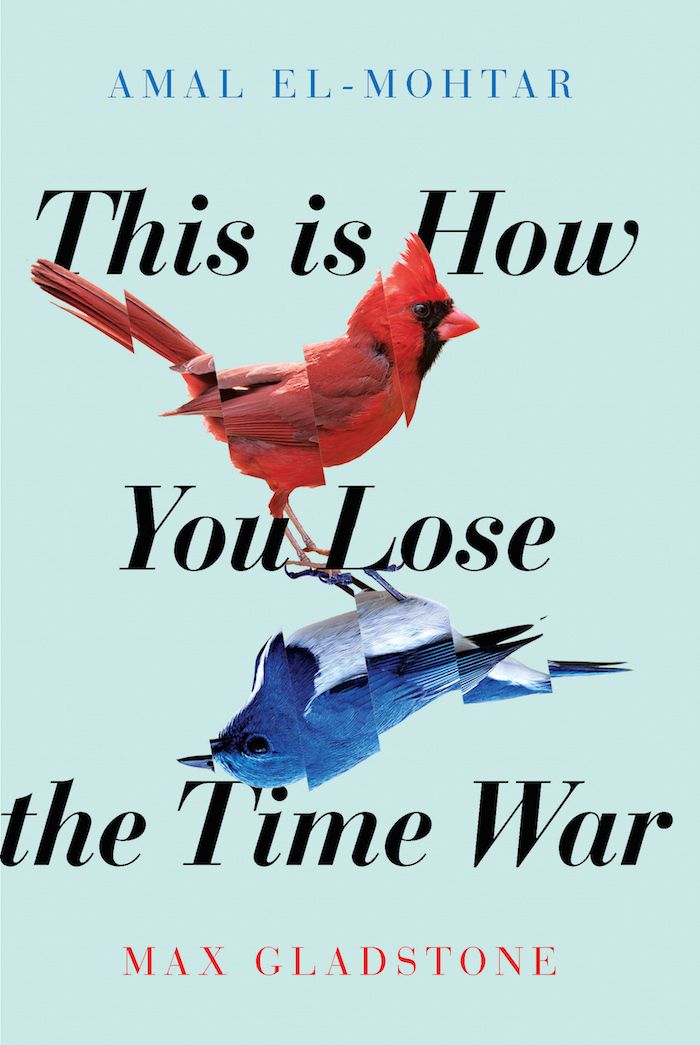 You've waited. You've suffered agonies of time. But now you can suffer its pleasures too.
This Is How You Lose the Time War is my novella collaboration with Max Gladstone, and it launches in North America today (UK folks get it on the 18th, though there as here some copies have skillfully wiggled out of their temporal constraints). This means your pre-orders (and enamel pins + postcards!) should be arriving very soon. If you haven't pre-ordered it? Your instructions follow. Read by dreaming:
Buy the book wherever it's sold, in whatever format (hardcover, audio, ebook!) suits your fancy! Barnes & Noble, Indiebound, Books-A-Million, Chapters Indigo, Apple Books, your beloved local indie, or MY beloved local indie, Perfect Books! In Boston, Porter Square Books and Brookline Booksmith have stock signed by both Max and me!
Join me at 7:00 PM in Ottawa on Thursday, July 18 at the NAC for my solo, home-based launch event! And keep an eye out for a few more launch events in September, in NYC, Westerly RI, and Toronto!
Maybe check out our joint Big Idea post on John Scalzi's blog!
If you're enjoying the book—talk about the book! To your friends, on social medial, review it on your favourite book review website—or just let me know! We authors thrive on the knowledge that we've given you something, joy or tears or that incandescent mix of the two.
I cannot thank you enough for all the pre-ordering, pre-reading, pre-reviewing, pre-squeeing you've already done. This weekend at Readercon—where thanks to the incredibly generous efforts of Meg Frank, Alyshondra Meacham, and many volunteers, we had a fabulous party—we learned that this strange and sinuous little book has already gone into a second printing because you demonstrated the demand for it. The book wasn't even out yet when we learned this! Max and I are both humbled and dazzled and just generally wandering around stupefied with gratitude and joy.
So I want to thank you, as the prophets say. Thank you, deeply, for all of it.
Love,
Amal
PS: AAAAAAAAAAHHHHHHHH OUR BOOK IS OUT IN THE WORLD TODAY CAN YOU EVEN BELIEVE IT BECAUSE I CANNOT
PPS: *cough* thank you