Dressed As People - Teaser Trailer!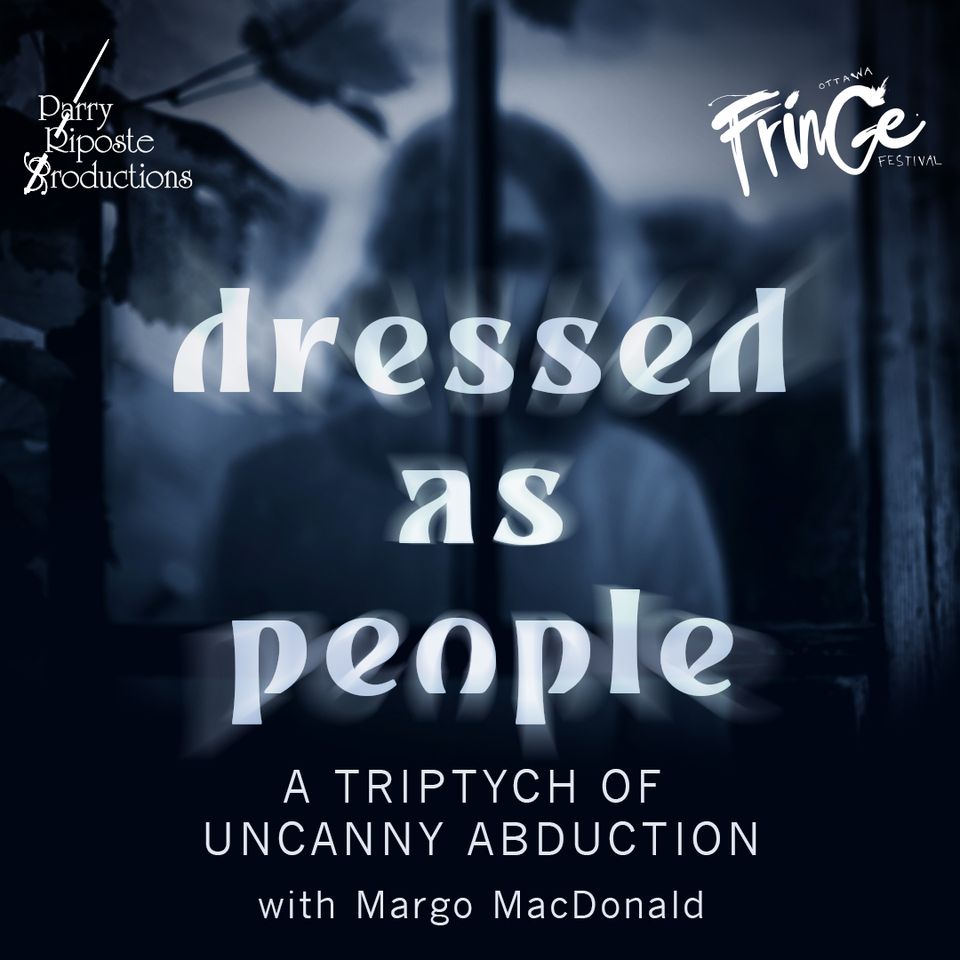 Dear Friends,
I'm absolutely thrilled to share the first teaser trailer for Dressed As People: A Triptych of Uncanny Abduction.
I wrote about this in last week's newsletter, but in brief: Dressed As People is a triptych of monologues written by Kelly Robson, Alyx Dellamonica and me:
Kelly wrote "Skinless," a devastating ghost story set in 1950s Ireland; Alyx wrote "Repositioning," a hilarious and unnerving piece about a stand-up comedian on the lesbian-cruise-circuit in our very near future; and I wrote "The Shape of My Teeth," which takes place in 1827 on the Welsh border, about the aftermath of fairy abduction and the pain of being left behind.
Also, I think it's worth mentioning, especially during this month: almost everyone involved in this production is queer (7 of 8 of us) and we're all women or non-binary. Working together has been a really fiercely joyful collaboration, marked by periodically taking stock of how lucky we feel to get to do this together.
The Ottawa Fringe Festival is "an open-access festival where 100% of ticket sales go to the artists" – it's been bringing joy and colour to downtown Ottawa for most of my life. Once upon a very long time ago I even performed in one (as a musician, playing the harp in a dear friend's retelling of The Lady of Shalott). I deeply miss the beautiful gathering of so many artists and audiences in my city – but it's a real consolation to know that this year, I can share a taste of the Fringe with all of you, regardless of where in the world you are or what time zone you're reading this from.
I'm so excited to share this incredible show with you. Grab your tickets now! And stay tuned for more nifty stuff – I'm looking forward to sharing script snippets, show-themed drinks and Q&As as we get closer to premiere night.
Take care,
Amal