Final 8 Hours of Uncanny Year 3 Kickstarter
Hello friends!
Last night, in the final hour before I turned into a social media pumpkin for the next three weeks, I saw the delightful news that Uncanny's Year 3 Kickstarter had reached its penultimate stretch goal: MAX AND AMAL GO TO THE MOVIES. Max Gladstone and I will be jointly writing a film review column, and we're both pretty excited about it. Huge thanks to everyone who made this possible! We'll work hard to be worthy of your enthusiasm.
Within moments of reaching that goal, I stretched an electronic hand from my rurality towards Max', with the following result, as a perhaps-taste of what to expect in terms of serious scholarly inquiry into celluloid subjects: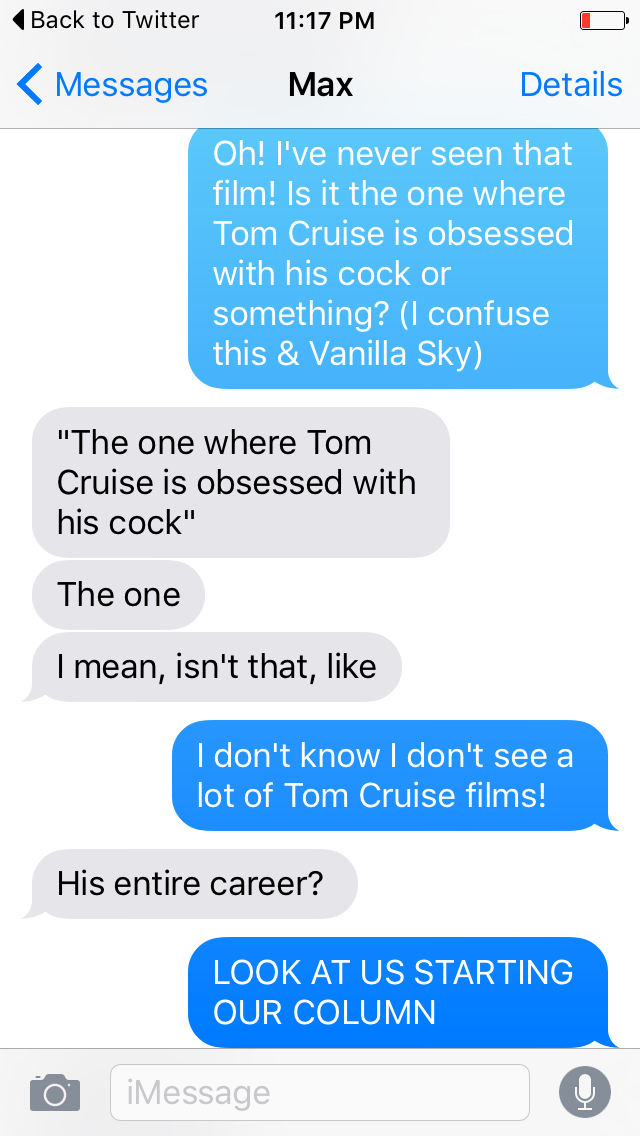 (Then my mentions proved this XKCD comic in spades. It should be made into an Internet Rule, I think. Munroe's Law.)
There's one last stretch goal to reach, and it's less than $500 away: at $33000, there'll be an original cover by Kirbi Fagan. Anything above that will be gravy to bank towards next year.
So if you've been waiting for the right moment to strike with your support, that moment is now! I'm so happy to be part of Uncanny — everyone on staff has worked tirelessly to showcase amazing work the last two years, and I have every expectation we'll keep the magazine going from strength to strength.