UNCANNY Year 3 Kickstarter Complete!
It's done! You did it! Another year of Uncanny magazine with all stretch goals met! A total of 999 backers pledged $34410 to make this happen, and I'm thrilled. Thank you so much to everyone who contributed, whether by pledging or signal-boosting the campaign. You're wonderful, and have done a great thing.
Last night I joined Lynne and Michael Thomas, Michi Trota, Tanya DePass and Isabel Yap for a livestreamed countdown of the campaign's last hour. It was superbly fun: we did a Q&A, I got to show off my frightening amounts of tea, perform part of "Right-Hand Man," and gush about The Dream-Quest of Vellitt Boe by Kij Johnson, which I was in the middle of but have now finished and filed (yay social media fast!). That'll probably go up on NPR Books in the next few days.
In other book news, N. K. Jemisin's The Obelisk Gate is out in the world, and my review of that goes live on NPR tomorrow. I'm very keen to get it out there because thus far the only review I've read of the book is this one by Niall Alexander, with which I couldn't disagree more, and which I think is a bit hilarious because it starts in almost precisely the way mine does but goes to an opposite place. Yes, it's a less dynamic book than The Fifth Season, but by design! Guh! How even to begin to dispute! Look.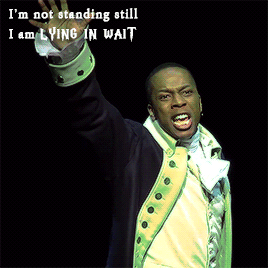 Sing it Leslie.