Friday Open Thread (with Breaking Ice)
Dear Friends,
A few days ago I sat down to journal about February – a month I continue to wrestle with writing about, even by hand, just to myself – and wanted to listen to some new-to-me music while doing so. A friend had recently put together a playlist for a character they inhabit in our semi-weekly game, and I queued it up – forgetting that the character in question is, among other things, a charming badass who runs a secret night club.
Fifteen minutes later I was a sweaty mess from dancing riotously in my kitchen while my journal remained impassively blank. Rina Sawayama's "Comme des Garçons" just took hold of me, whirled me into the next song and the next, reminded me, suddenly and painfully, of how very long it had been since I'd done that. Weeks, at least; months, quite likely.
In the wake of that, I sat down, I wrote; in the wake of that, I went walking near the river for the first time in another long time, and saw its surface wildly broken, slabs of thick ice heaped and jutting, piled over and into each other, thin channels of water rushing between and around them. It was as if the river were bucking winter from its back – a kind of dancing, too.
What was the last song you sang or danced to? A song that you felt deeply as you listened to it, that had some transforming power over your body? If you can't remember, is there a song that always makes you want to dance, one that you want to play as you read this, to remind yourself of it and how you feel when you listen? I'd love to know.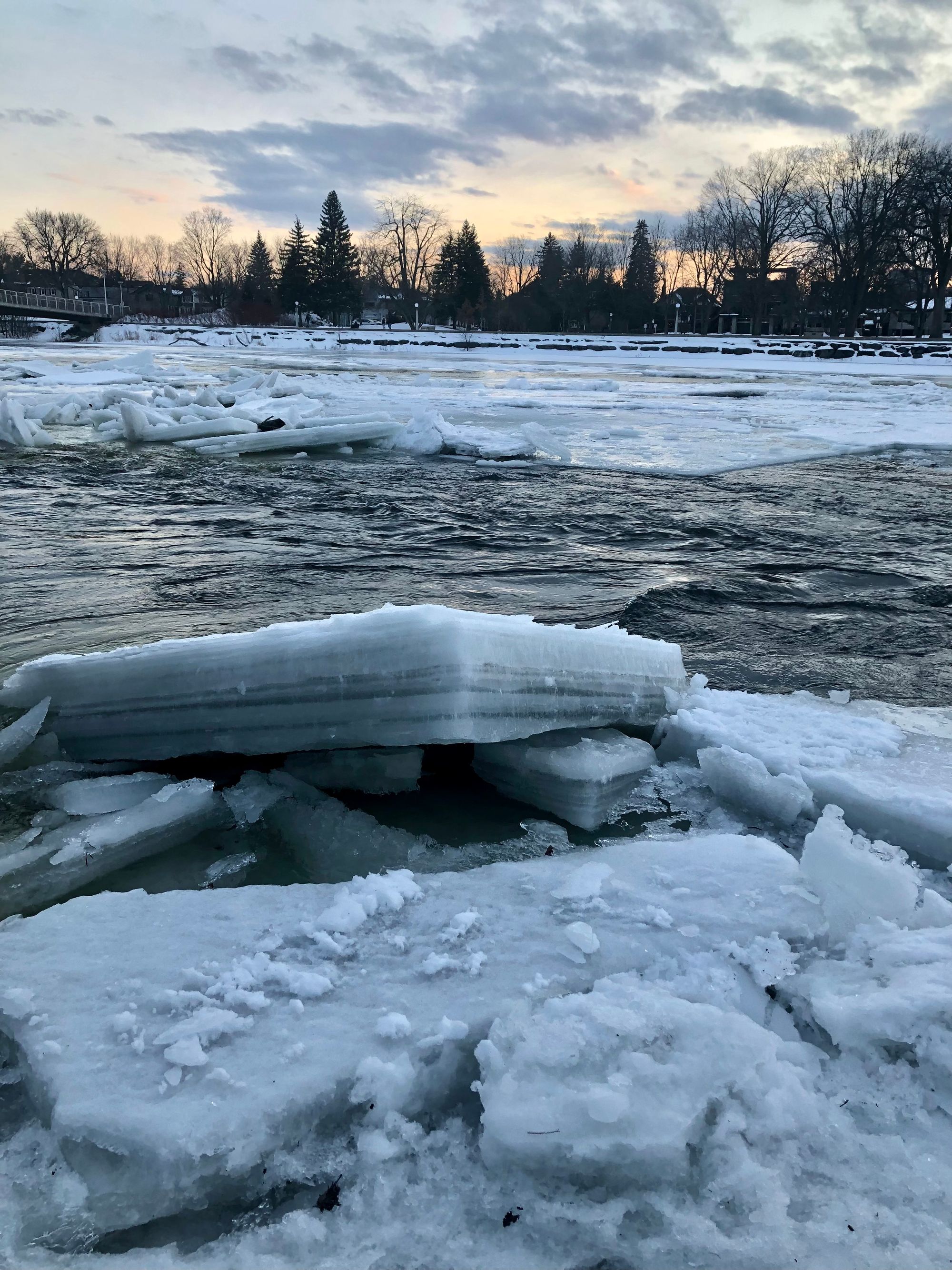 Wishing you a good and freeing weekend, wherever you are,
Amal
---
Postscripts: