Friday Open Thread (with Stillness)
Dear Friends,
I got 1500 words into a Long Letter for February before deciding I would wait to finish and share it, because it is a recollection of a great deal of anger and anguish, and there is so much more of it than I can speak to. Instead, I want to tell you about where I am.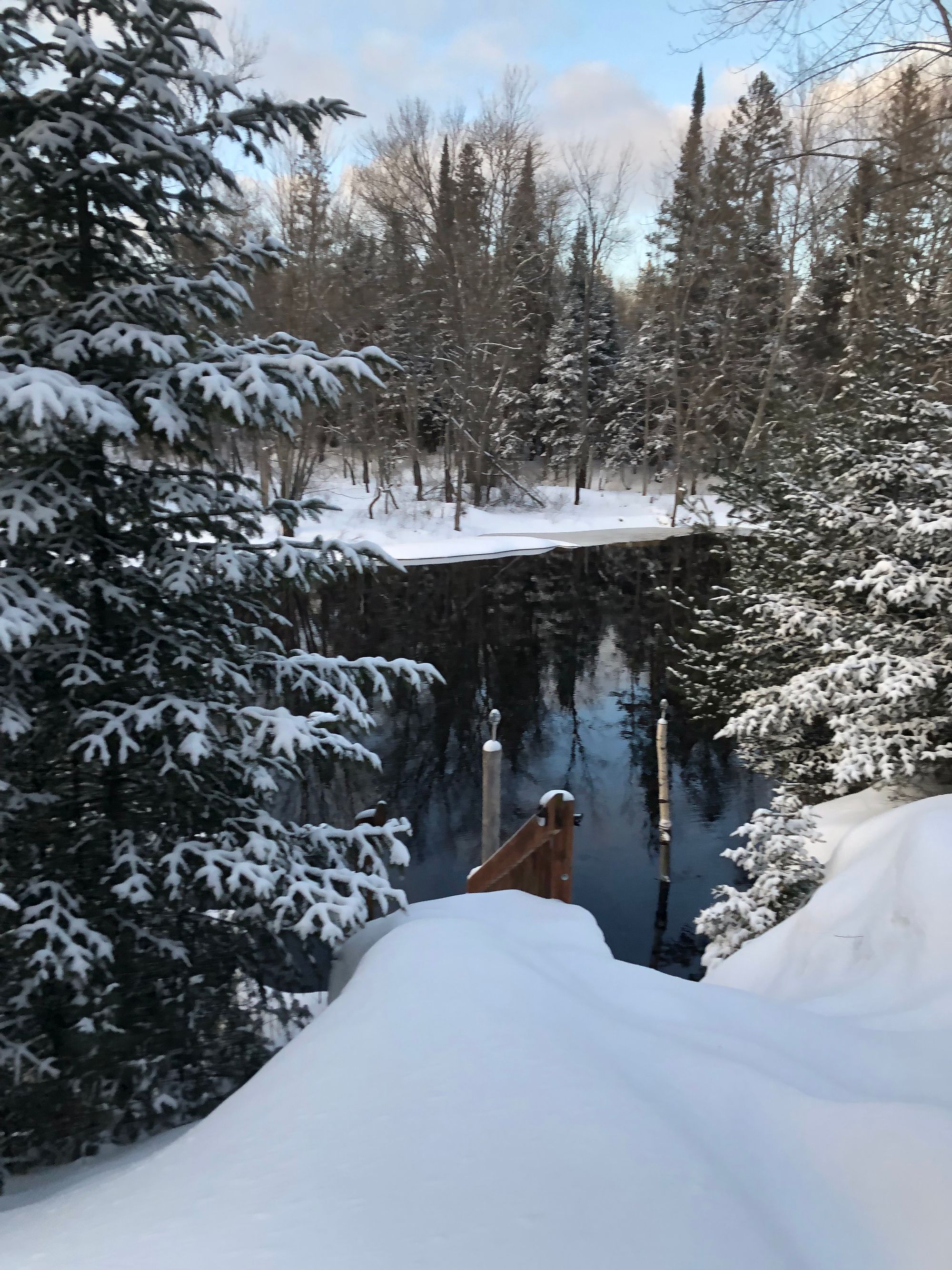 I'm in a cabin in the woods by a river with my husband, two dear friends and their perfect puppy. Stu and I got here ahead of them, and for two days I read books and alternated between watching birds at the feeder – chickadees, nuthatches, blue jays, and a very exciting female rose-breasted grosbeak – and flames licking logs in the woodstove. I did yoga by the fire. I walked around in search of more birds, and might have heard a pine siskin.
Then our friends arrived, and cooked for us, and we played Gloom together and entertained the puppy and took him out for walks. We've been talking – about life, about brains, about the world, about books – and touching, and braiding each other's hair, and laughing, and it has been so wonderful and so good.
We've also been quiet, in the easy way of long, deep friendship. I've been thinking a lot, while here, about stillness – a stillness that is awake and alive and aware, the stillness of watching and listening for birds, of observing snow fall, of listening to rain. I don't know very much about yoga's deeper principles, but I feel like I understand, sometimes, stillness as a kind of alignment: of being precisely where you are, where you need to be, with everything you are and everything around you sufficient unto each other, not giving or taking, but being together in a kind of mutuality that exceeds language.
I started by titling this thread "Friday Open Thread (with Quiet)" – but thought I might have used it before. In fact, I had, in a strikingly similar situation – river, birds, family, in the wake of hard grief – and changed this accordingly.
Still – as it were – I'd love for you to tell me of a time when you felt quiet in a way that was tangible and nourishing and good – whether quiet in your heart, quiet in your mind, quiet in your surroundings. How do you understand stillness? Have you struggled to give it a positive valence? I'd love to know.
I wish it for you, and for all of us, and for this world we share that has so much in it worth screaming about.
Love,
Amal
---
Postscripts of News: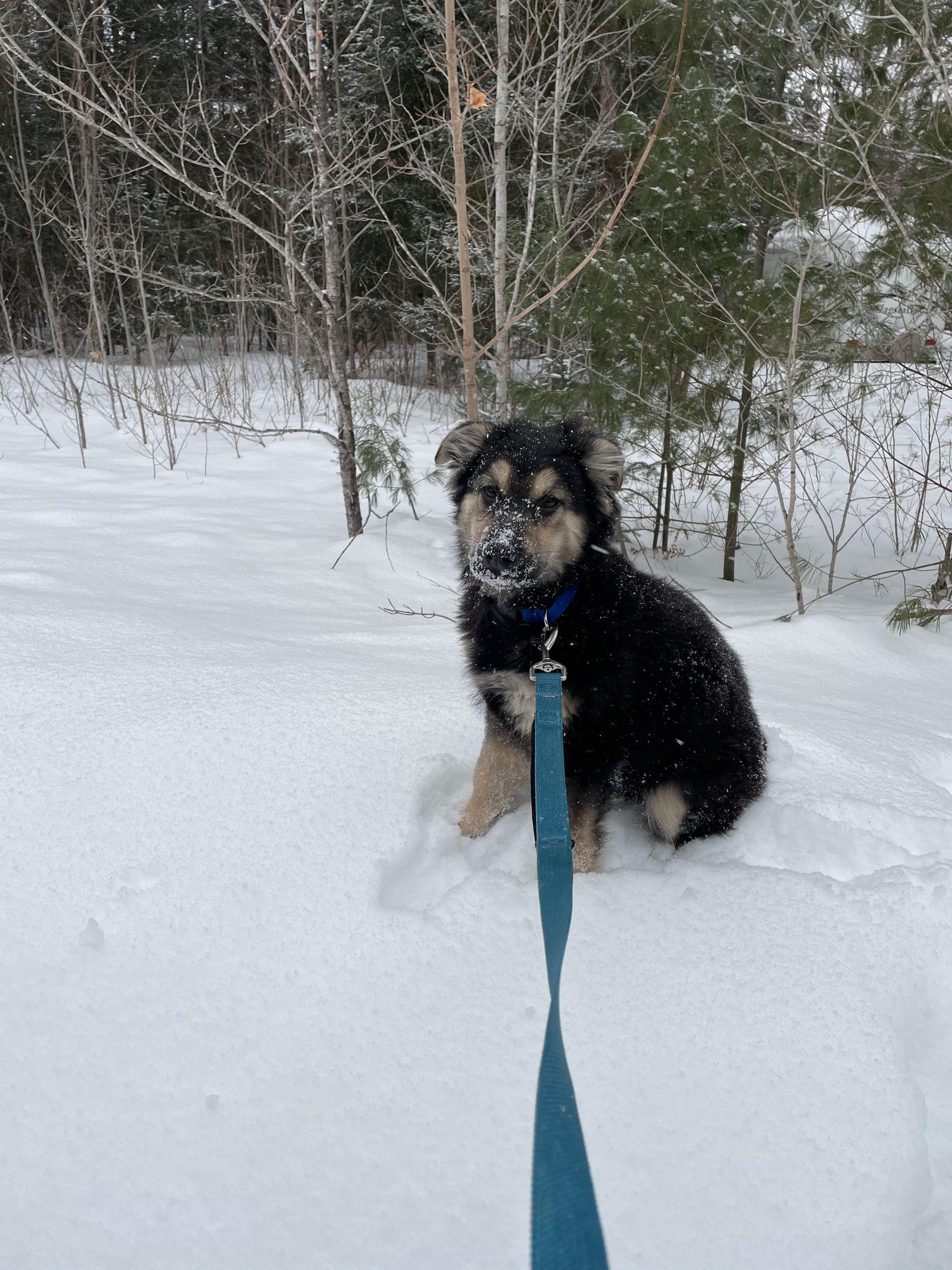 He's a mix of King Shepherd and Bernese Mountain Dog and he is perfect, the sweetest floofiest darling, and I am his aunt. Here he is being intrepid.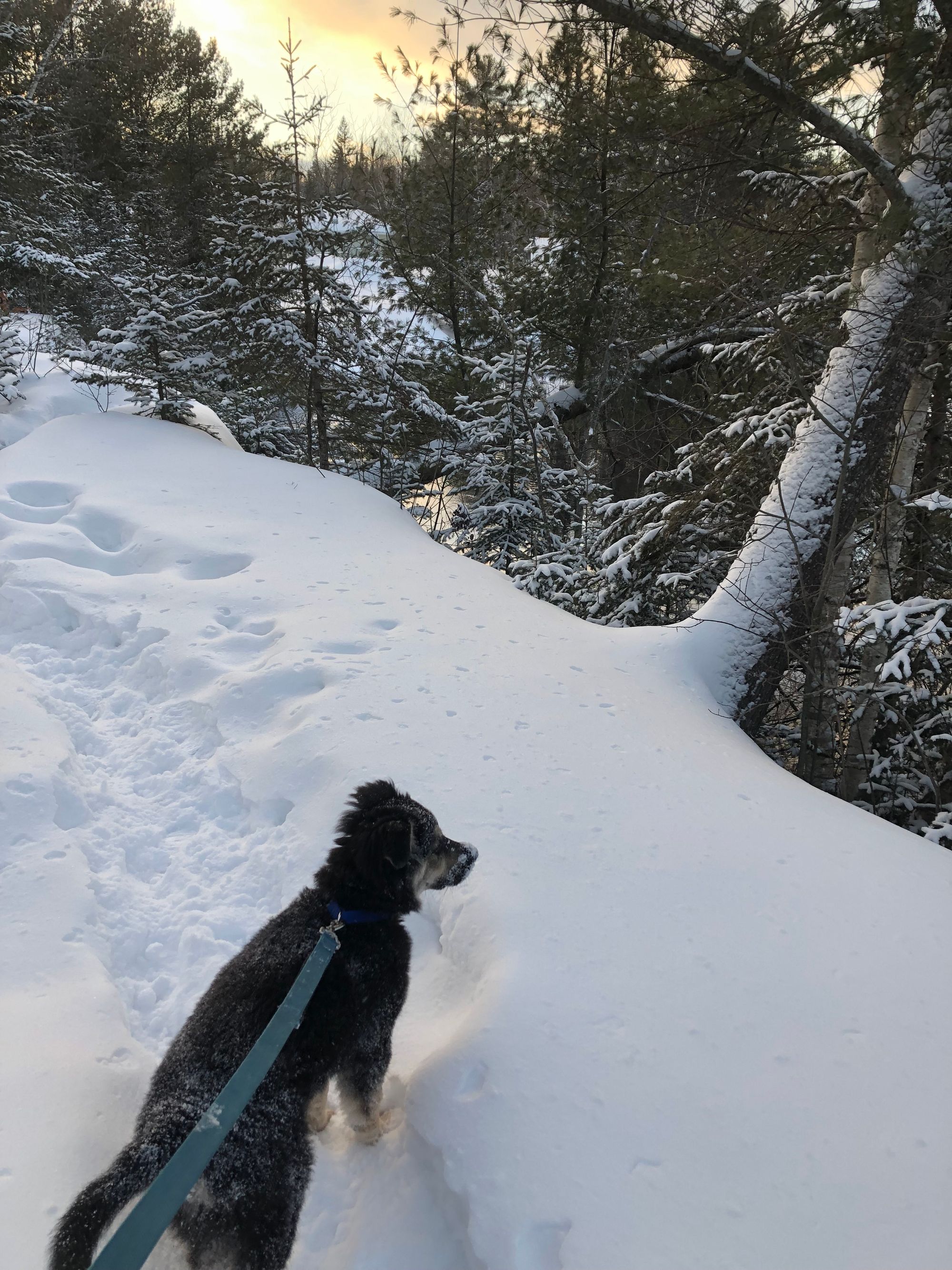 I love him so much.
Wishing you deep and abiding care for yourselves and each other,
Amal