Friday Open Thread (with Jeans)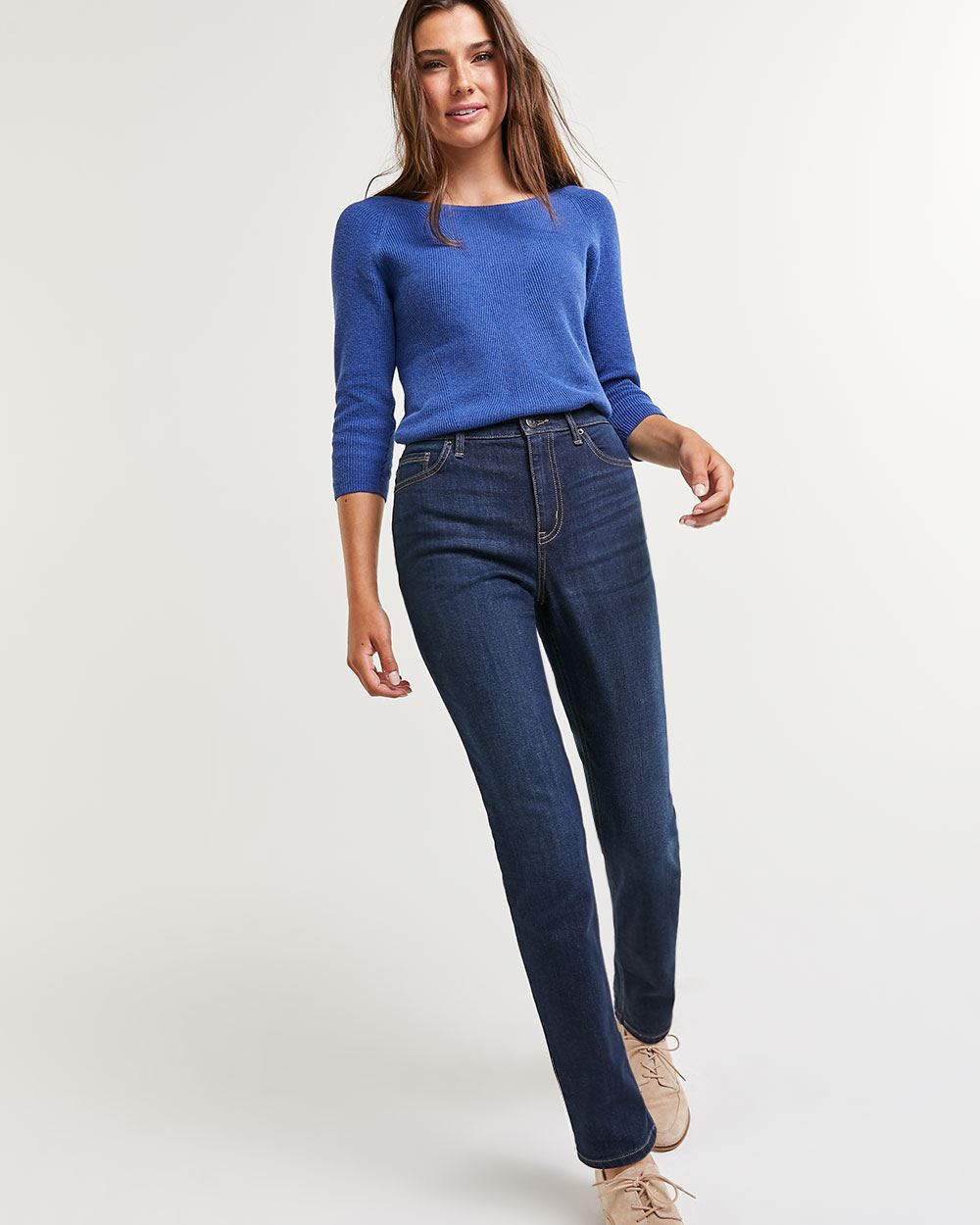 Dear Friends,
I last bought jeans in 2019 – four cheap pairs from Reitmans in a variety of styles, under the supervision of my dear friend Jenn, who listened sympathetically to my rant about how terrible it is to buy jeans, how much I hate and despise skinny jeans, and how impossible it is to find a pair of anything durable enough to last me one full year without tearing in the crotch or thigh. Jenn walked me into the shop, brought me things to wear, told me very matter-of-factly whether something was working or not, and made the whole thing easy. I learned that rotating four $30 pairs of jeans will last significantly longer than one $120 pair of jeans, and armed (legged?) with this knowledge, felt hopeful about my jeans-wearing future.
Fast-forward 20 pandemic-ridden months. I have needed new jeans for several weeks; I have thought, sometimes multiple times a day, that I should go online and buy myself the exact same pairs I bought 2 years ago if they're still available, guesstimate a little about size difference, and no longer worry about whether or not their threadbare quality is likely to be perceived on a day when I have three back-to-back zooms and one out-of-house errand.
Unfortunately, as often as I'd think to order jeans online I would counter the impulse, sagely telling myself that the shops are open now and I could drive to a mall in 10 minutes and have those exact same jeans right now without waiting for shipping.
The end result, obviously, is that I neither order the jeans nor go to the mall, while my thighs turn my trousers to lace.
Today, however, the stars of time and will and incentive aligned. I drove to the mall. I found the shop. I found the jeans – literally the same jeans, by name, as the ones that I walked in wearing – but they were different.
The legs tapered. Everything was skinny. The salesperson kept cheerfully but intensely trying to get me to buy things two sizes smaller than what I wanted because "they'll stretch". I said I was interested in exploring different styles so long as they weren't skinny jeans; she brought me three different kinds of skinny jeans. She asked how I felt about pre-distressed jeans; I said I didn't like them; she brought me those too. It was a very unpleasant and uncomfortable ninety minutes of adversarial almost-denim, despite having walked in knowing what I wanted.
I ended up walking out with a single pair of jeans ("Vintage Slim"?!) that were close enough to a previous pair to not drive me completely to distraction, purchased at a size that felt comfortable in the shop – and profoundly regret to say that after five hours of wearing them, they have, in fact, stretched, and now I find myself hiking them up whenever I get up out of a chair.
I've come to this crisis because it's October 1st, because autumn is deepening around us, because I want to wear my big woolly jumpers with trousers and comfortable shoes instead of skirts and tights, because I love wearing jeans with everything but absolutely hate buying them in the weird current landscape of styles that don't work for me.
So friends, tell me, if you will: what are your jeans opinions, what styles do you like and/or despise, do you tuck your shirts or not or do you do a "french" or half-tuck (and if so HOW DO YOU DO PULL IT OFF, IT IS SUCH A MYSTERY TO ME), was there ever a perfect ideal pair of jeans that you wish you'd bought seven pairs of, etc. Talk to me of jeans, for my soul is wearied unto denim.
Wishing you a wonderful weekend,
Amal
---
Postscripts: