Friday Open Thread (with Winston)
Dear friends,
This week has been, to put it mildly, absolutely terrible, & I'm struggling to, among other things, meet a deadline.
So I would like to tell you about Winston.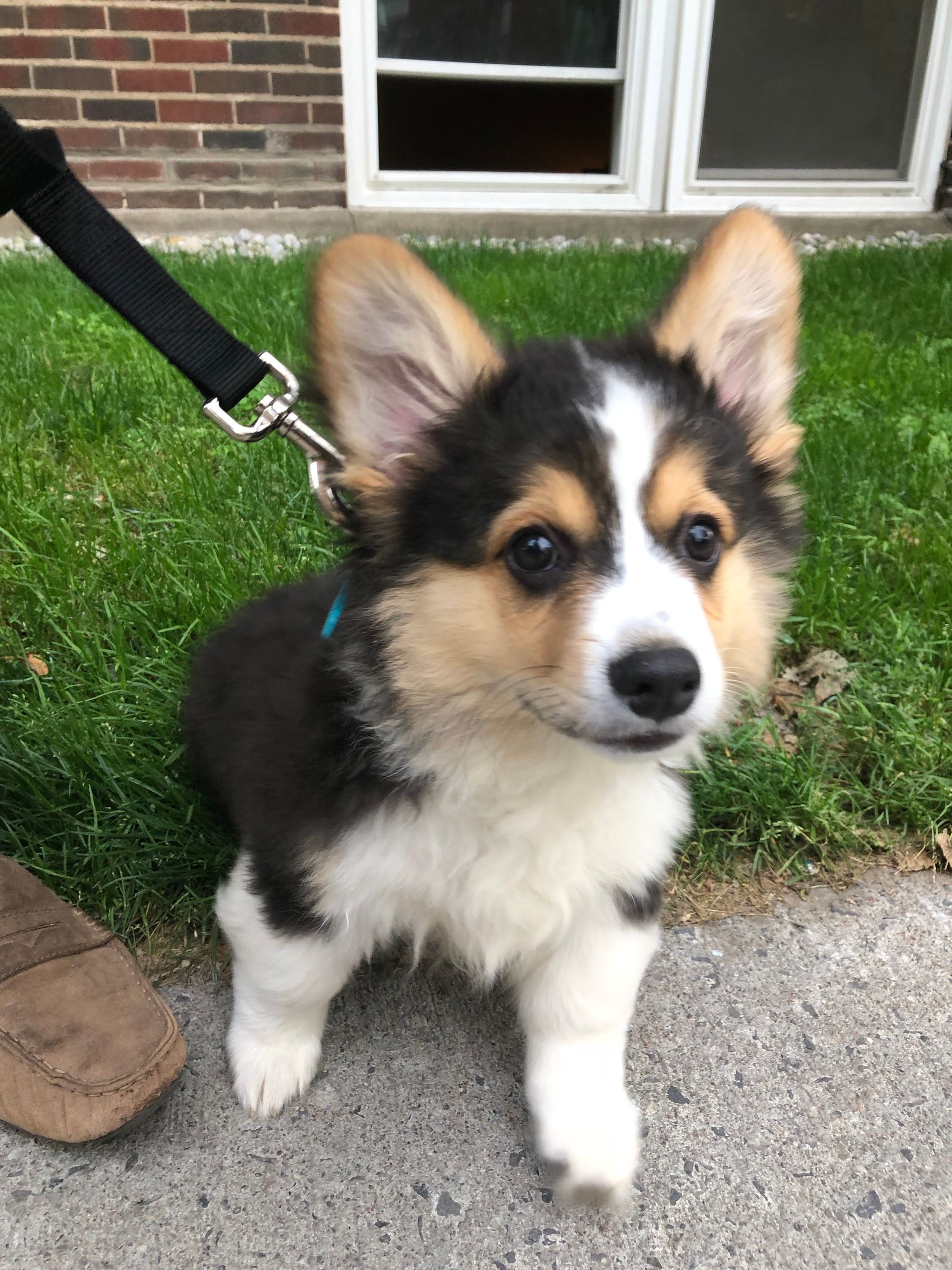 Winston is a Welsh corgi who does not belong to me but who nevertheless has possession of the whole of my heart. He is my absolute favourite neighbourhood dog and he is perfect.
When I took this photo he was three months old; he is now almost a year old but still very much a waggly-bottomed pup who makes the world a better place purely by existing. There are days where Stu or I glimpse him from the window and shout "IT'S WINSTON!" to each other and drop whatever we're doing in order to press our faces against the glass and gaze at him as he floofles past; we sometimes call hello to his very patient and indulgent humans, with whom we'd have sidewalk chats in the beforetimes.
Winston makes me helplessly overwhelmed with joy, with gratitude, with love, and I wish this for you.
If you'd like to share something that makes you feel similarly delighted, please do. Otherwise, have a restful and restorative weekend; maybe drop in on the panel I'll be on at the virtual Locus awards, with Cadwell Turnbull and Andy Duncan, Saturday at 12PM PDT / 3PM EST, if you're so inclined!
Take care, keep safe, and be well.
Love,
Amal