THIS IS HOW YOU LOSE THE TIME WAR on Audible UK for £3 Today Only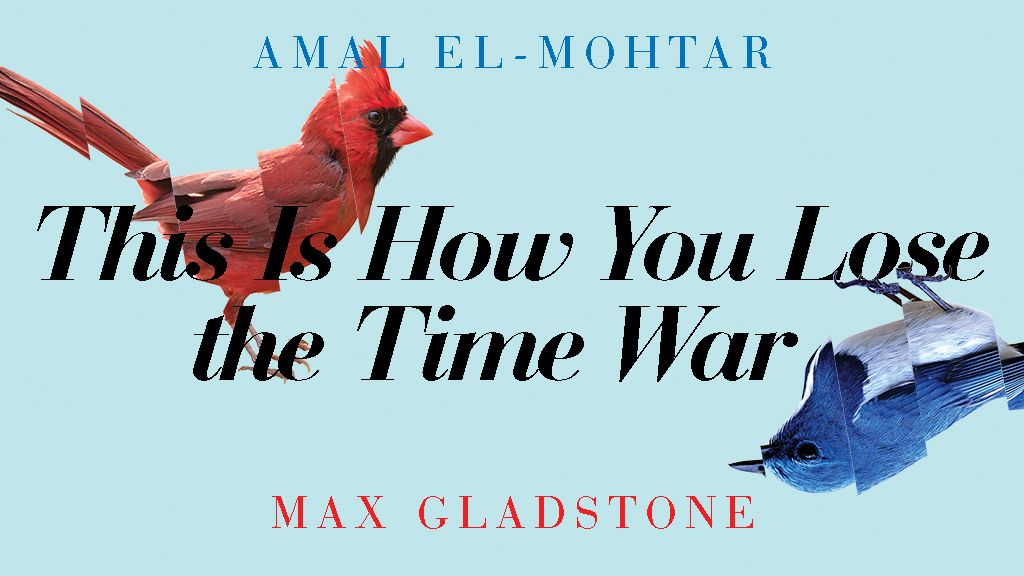 Dear Readers,
This is not the catch-all post I've been half-writing for weeks now (soon!), but it is a one-day-deal situation I wanted to make sure you know about: Audible's having its annual Birthday Sale, and Audible UK has selected This Is How You Lose the Time War to be part of it! This means that if you're a subscriber, you can get the audiobook for £3 today only. (If you're not a subscriber, in any region, you can get it for free with the 30-day trial.)
I'm absolutely dazzled by the audiobook, by Cynthia Farrell (Red) and Emily Woo Zeller (Blue)'s performances. I got to "meet" Emily at the Virtual Nebula Awards Weekend (more on which in a subsequent mailing) and learned from her that she and Cynthia recorded their performances totally separately, without hearing what came before each of their parts, and I found that really staggering — it sounds like they're responding to each other, to me. Actors are wizards.
Beyond the pure joy of hearing the parts I wrote brought to aural life by Emily, it was also a treat to get to experience Red's sections so fulsomely; by the time I was listening to the audiobook I'd been through multiple editing passes where I had to just comb through Blue's chapters over and over while Max went over Red's, so I feel like I got to actually experience Red's parts almost totally as a reader instead of as writer/respondent.
If you give it a try, I hope you enjoy it!
Wishing you all the best,
Amal