Gita Hashemi at CUAG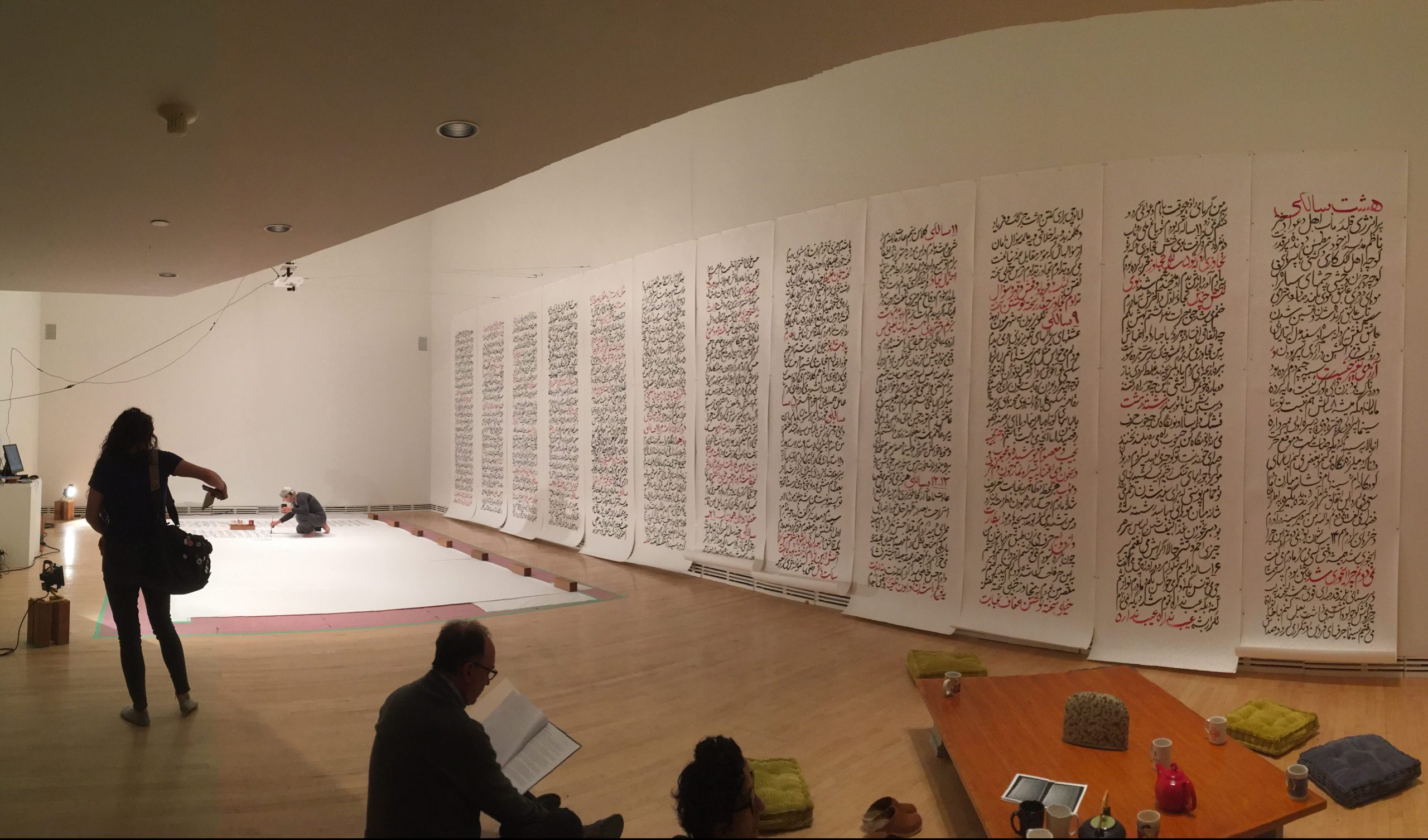 Today I took my poetry workshop students on a field trip of sorts.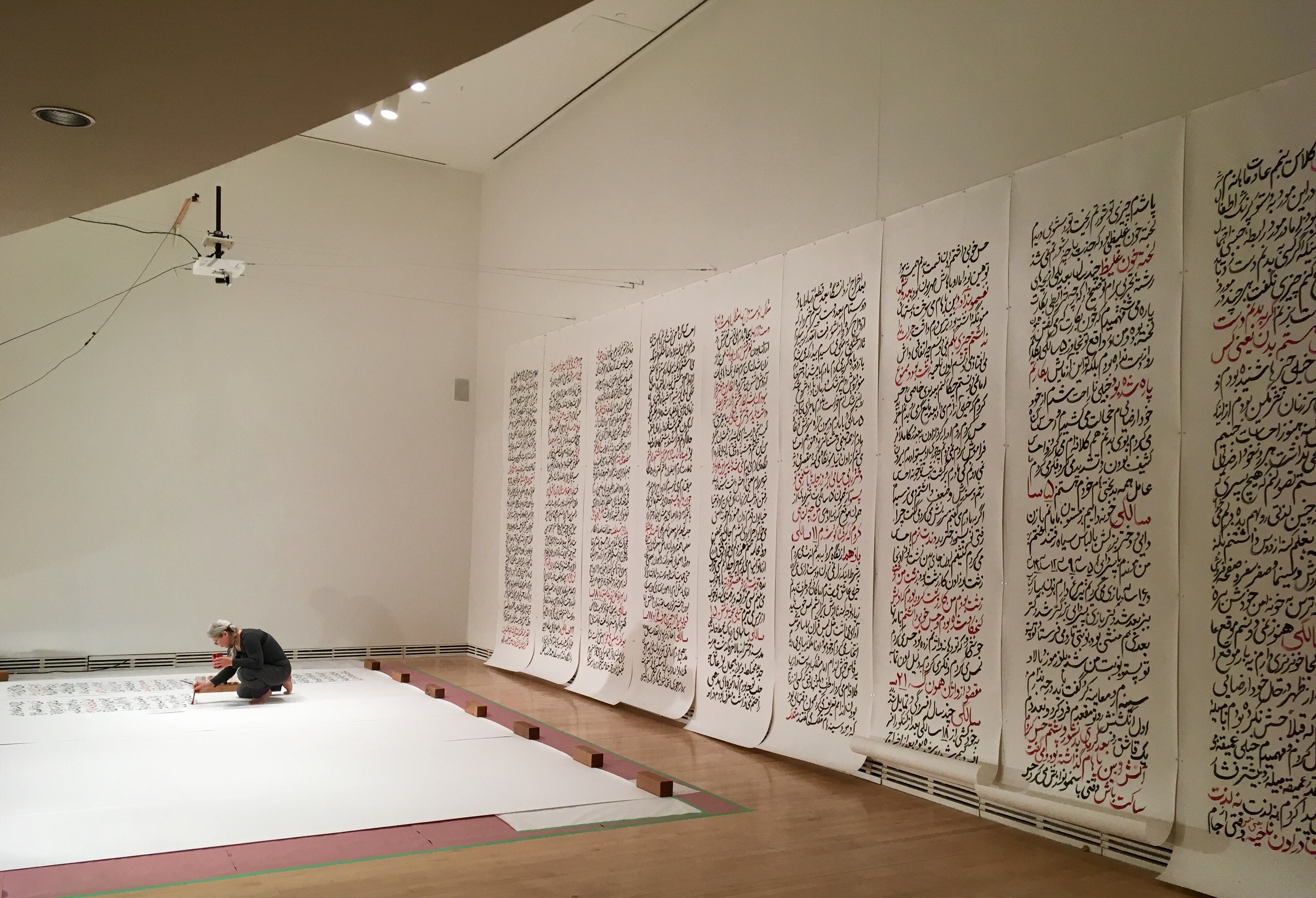 Gita Hashemi is a calligrapher and the current Artist in Residence at the Carleton University Art Gallery's Open Space Lab, where she makes floor to ceiling illuminations in Farsi of her friend Zahra's memoirs. You can see much better photos than mine at CUAG's website, or watch a livestream of her working. Here's a description of the project:
In this work, Hashemi writes life stories shared with her by an Iranian woman named Zahra, in Farsi. The narrative has been emerging through conversations between Hashemi and Zahra about how being women has affected their lives in obvious and not-so-obvious ways, and how their lives are marked by gender. What is shared is Zahra's writing. She is the writer. Hashemi is the scribe.

Visitors are advised that Gita Hashemi's artwork contains written descriptions (in Farsi) of sexually explicit content and sexual violence.
It was a beautiful visit. Fiona Wright animated the space and offered us sage tea; Anna Khimasia talked to us about her contributions as curator. I loved hearing about what a tremendous collaboration between women is this project. My students asked great questions and made insightful comments (I loved hearing who was awed and who was made uncomfortable by the fact of watching an artist at work, with each camp citing intimacy as their reason), and I was so happy to get to take them out of the classroom and into so powerfully moving a space. Many of them stayed well beyond class time (and those who left only did so because they had other classes to get to).
If you're in Ottawa, I highly recommend visiting if you can. Gita's at work in the space from 11:00-2:00 for the next two days, and takes a break at 12:00 if you'd like to chat. It's a breathtaking experience.