Letter of News: Glasgow, Signed Books, Otherworldly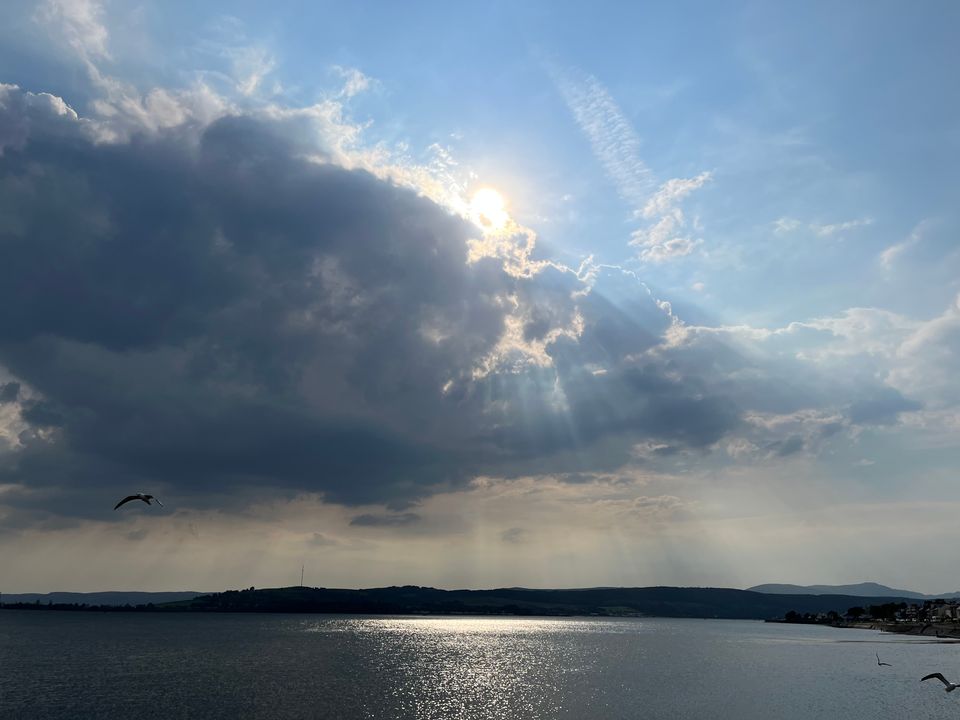 Dear Friends,
I'm writing to you from Glasgow, Scotland, where I've been for the better part of two weeks, wrestling with a personally unprecedented amount of jet lag. It turns out that spending two weeks on Pacific time followed by five days of Eastern time before embarking on British Summer Time is confusing for the body, especially when sunrise is at 4:31 AM and sunset is ... well, this was 10PM a few nights ago.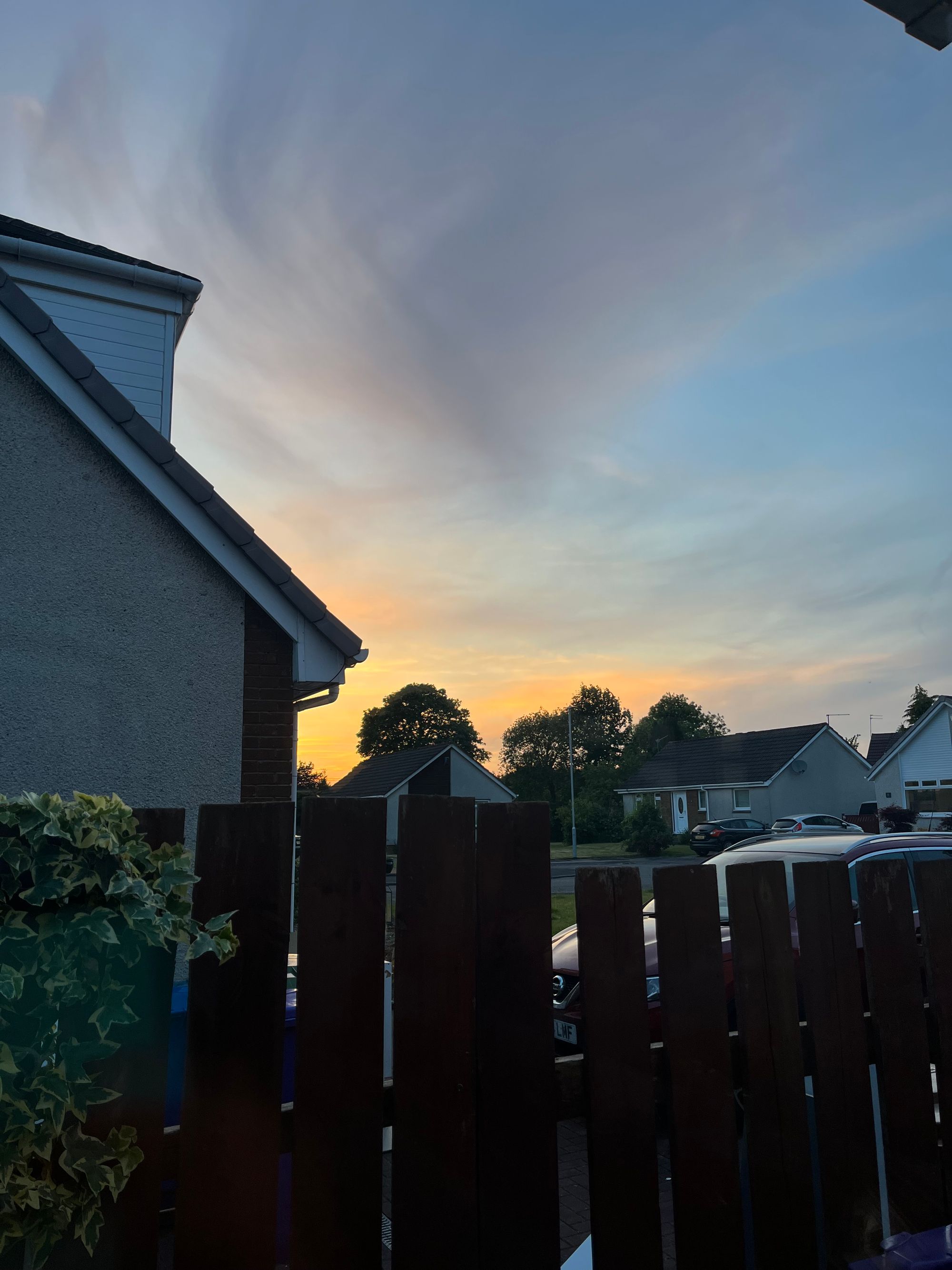 I used to live in Glasgow, and it remains one of my favourite cities full of some of my favourite people. But Stu and I came here to attend a family funeral, so I haven't been able to make the kinds of plans to see friends or organize events or meet-ups that I would have under different circumstances.
Still, it's been very good to wander around the city between errands; I was able to drop in to both the Waterstones on Argyle St and Sauchiehall street to sign copies of This Is How You Lose the Time War, and was surprised and delighted by how many they'd laid in.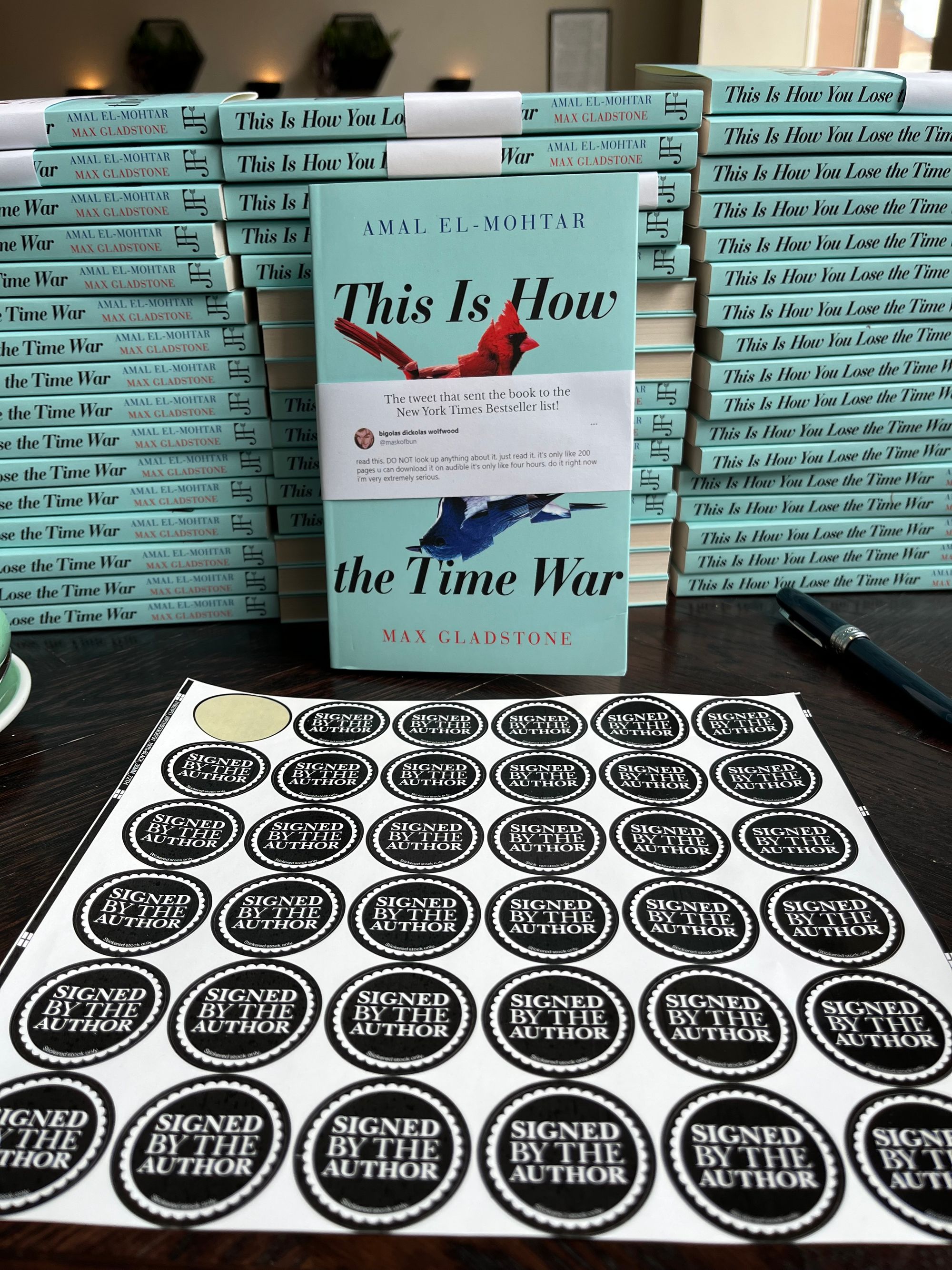 We've also been able to wander through some local woods and see some local colour, like this beautifully Glasgow take on the Siege Perilous.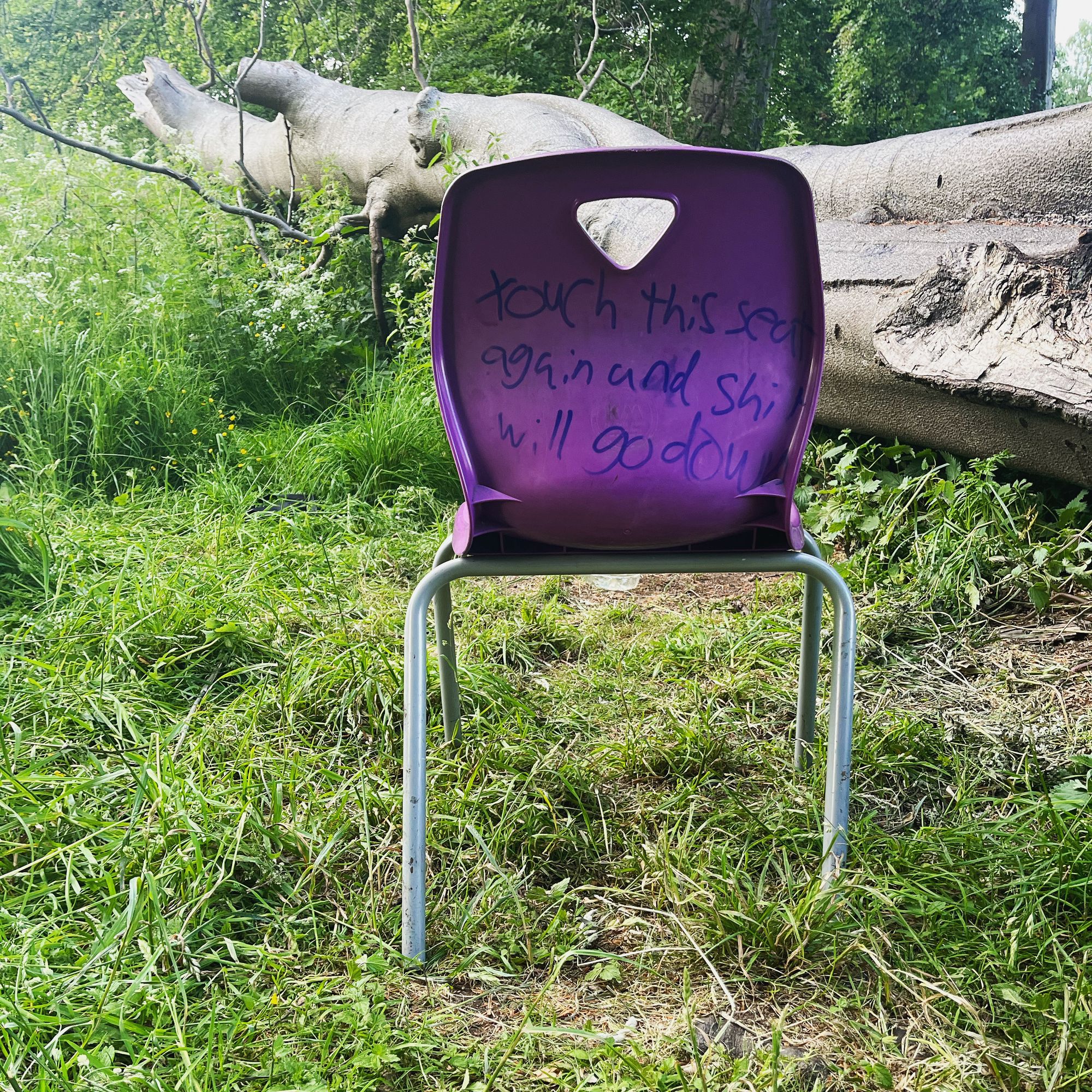 (Every single person I have individually shown this to has asked "but did you touch the seat" and I don't know whether to chastise or salute them.)
I've also gotten to see many new-to-me birds, all in a kind of chiaroscuro along the coast: black guillemots, common eiders and house-martins, black-headed gulls and a white wagtail. I couldn't photograph any of them, but here's a photo of a herring gull taken by holding my phone up to my binoculars in order to spend a truly unnecessary amount of time determining whether or not it was actually a Caspian gull.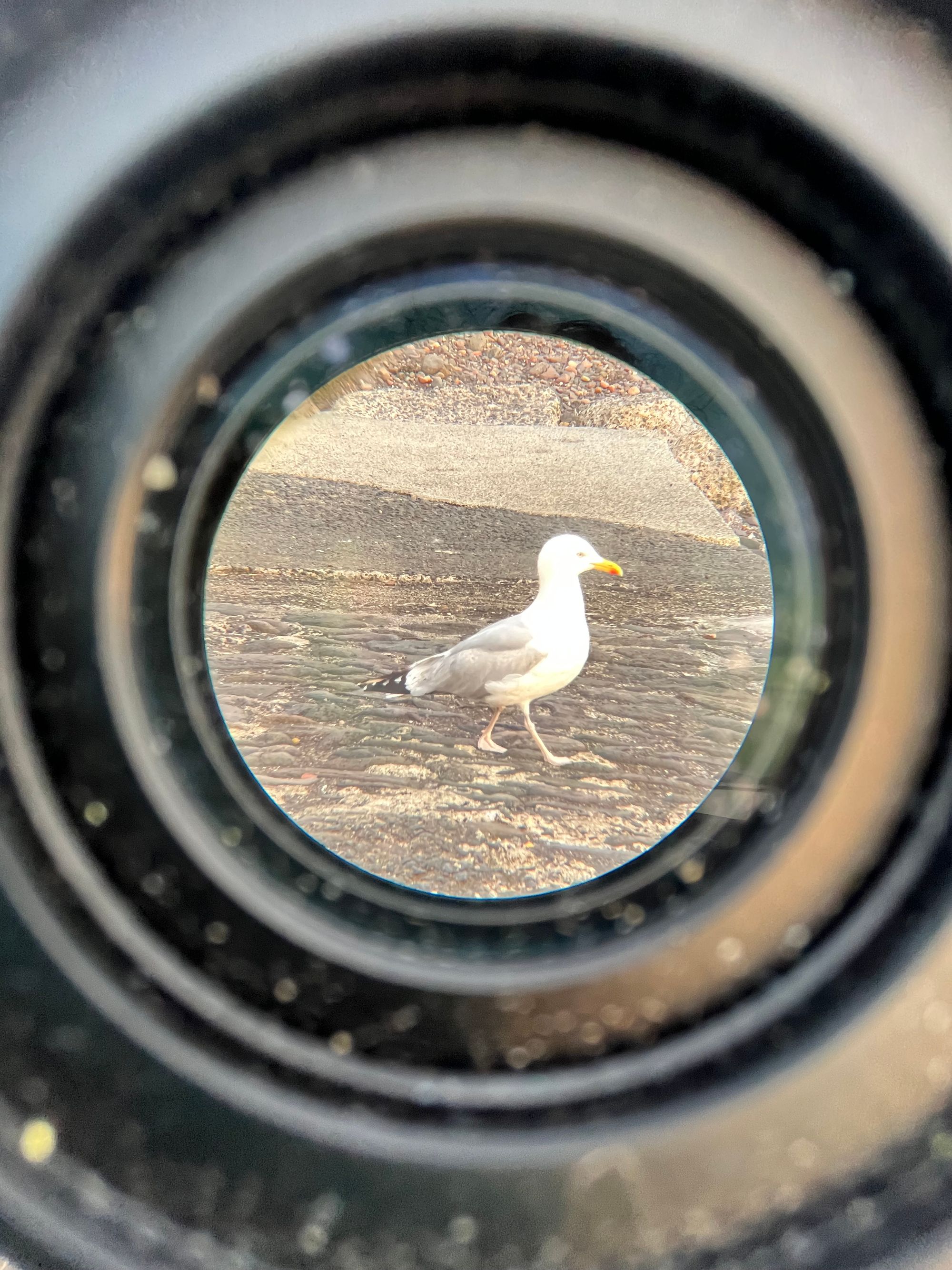 In other(worldly) news – here's a gift link to my latest Otherworldly column up at the New York Times! It went up while I was Waywarding (about which more soon) and I haven't had a minute to share it. In it I cover Untethered Sky by Fonda Lee, The Witch King by Martha Wells, Titanium Noir by Nick Harkaway, White Cat, Black Dog by Kelly Link, and Ink, Blood, Sister, Scribe by Emma Törzs. I genuinely loved all of them, as I tried to express more succinctly in this tweet.
I hope you find something there to enjoy!
Anyway that's enough out of me for now – there are many logistics left to wrangle before facing the flight home in a few days. You'll find some postscripts and links below the sealfie (that's a selfie by the sea), but in the meantime I'm wishing you all the best and hoping you're enjoying good books, good food, good birds, wherever you happen to be.
Cheers,
Amal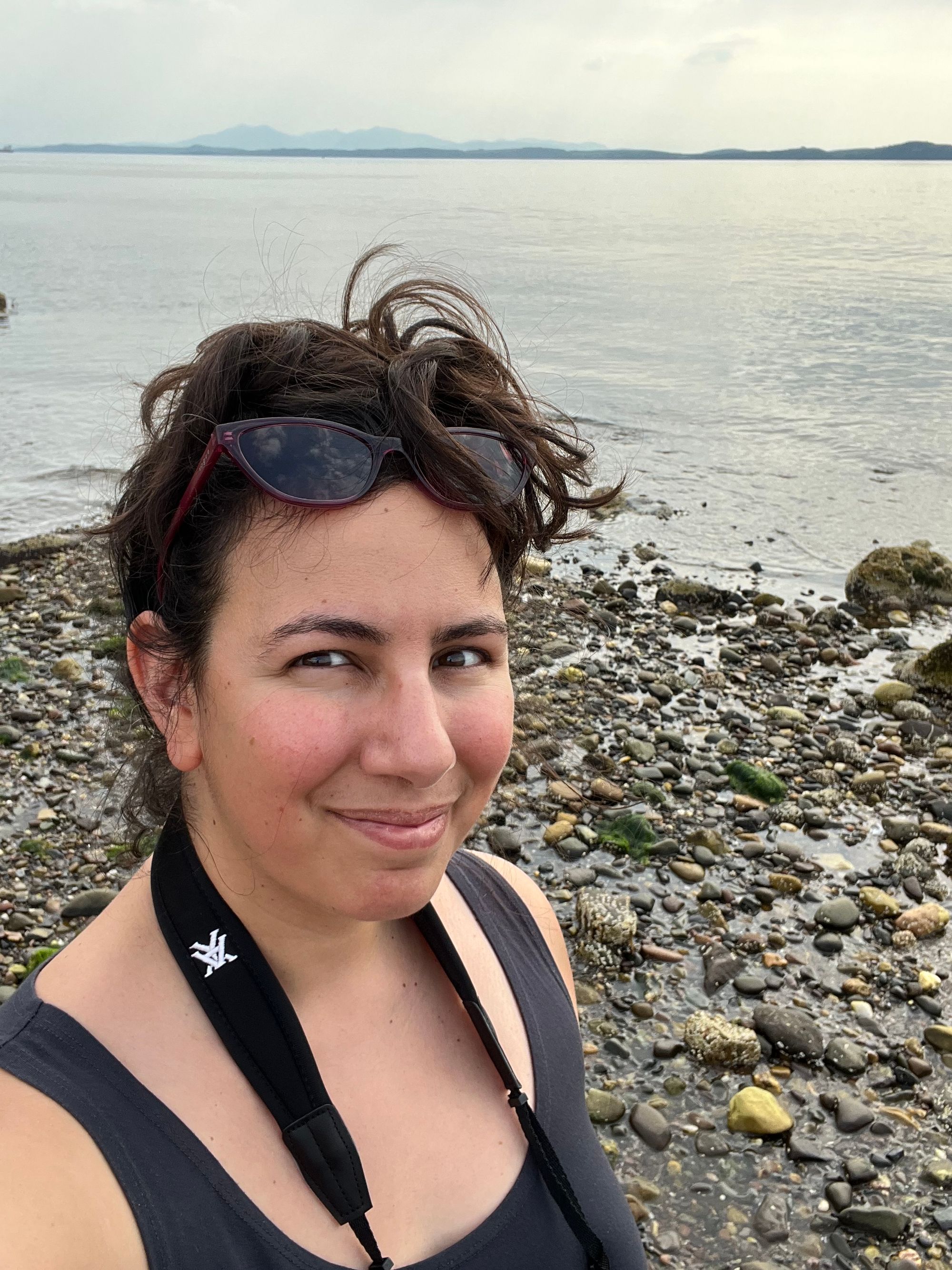 ---
Postscripts of News: