Letter of News: Kim Harrison Interview, CoNZealand Kickoff, Carleton Article
aaaahhh!
Dear Readers,
This is the last week of July, and there's so much going on. Let's dive in.
Carleton Article
Carleton University — where I've been doing doctoral work for the past few years — has this lovely article up titled "A Balancing Act: Creativity and Coursework." Lydia Trithart interviewed Deanna Young (Ottawa's Poet Laureate!) and me, and wove our interviews into a thoughtful and moving piece of writing for the Faculty of Arts and Social Sciences' magazine. I really enjoyed reading the finished piece, and hope you do too.
Interviewing Kim Harrison for Penguin Worlds!
I'm pretty over the moon about this: on Thursday, July 30th, from 7:00-8:00 PM EST, I'll be in conversation with Kim Harrison.
Kim freakin' Harrison!!!
I've reviewed Kim Harrison's wildly popular Hollows series series for NPR in the past, both the series in general and the (at the time) final book in particular. I started reading them on my dear friend Margo's recommendation back in … 2006? 2007? A long while ago! For over a decade the Hollows books have been bringing me the kind of fast and fluffy rollercoaster-style joy that only a long-running series can deliver — and though the series has been wildly successful, I very rarely see it discussed in my corners of the genre world.
And now there's a new book! A new book in the series! It's called American Demon and I get to talk to Kim Harrison about it on Thursday! Oh no someone stole all my punctuation and replaced it with exclamation points help!
So join in, if you will! It's a free event, but you have to register, and you can do so below!
CoNZealand!
In other news, CoNZealand kicks off for me tonight! Because it's already tomorrow in New Zealand! If you're attending the virtual convention and want to see me on panels or join my kaffeeklatsch, I shared my schedule in the last newsletter, here, starting with tonight's "Who, What, When and/or Where Inspired You?" and "The World of Independent Board Games: Beyond D&D." It'll be quite the week of evening virtual events, and I'm weirdly grateful to my sleeping brain for giving me a con-anxiety dream the night before a convention, however virtual, in a tiny bit of beforetimes continuity.
Now if you'll excuse me, I have to engage in the pandemic activity of cleaning house in anticipation of admitting a whole convention's worth of people to one small part of it.
Huspun
A bilingual one that goes out especially to my parents:
"What do Lebanese birds eat? A-worm-a!"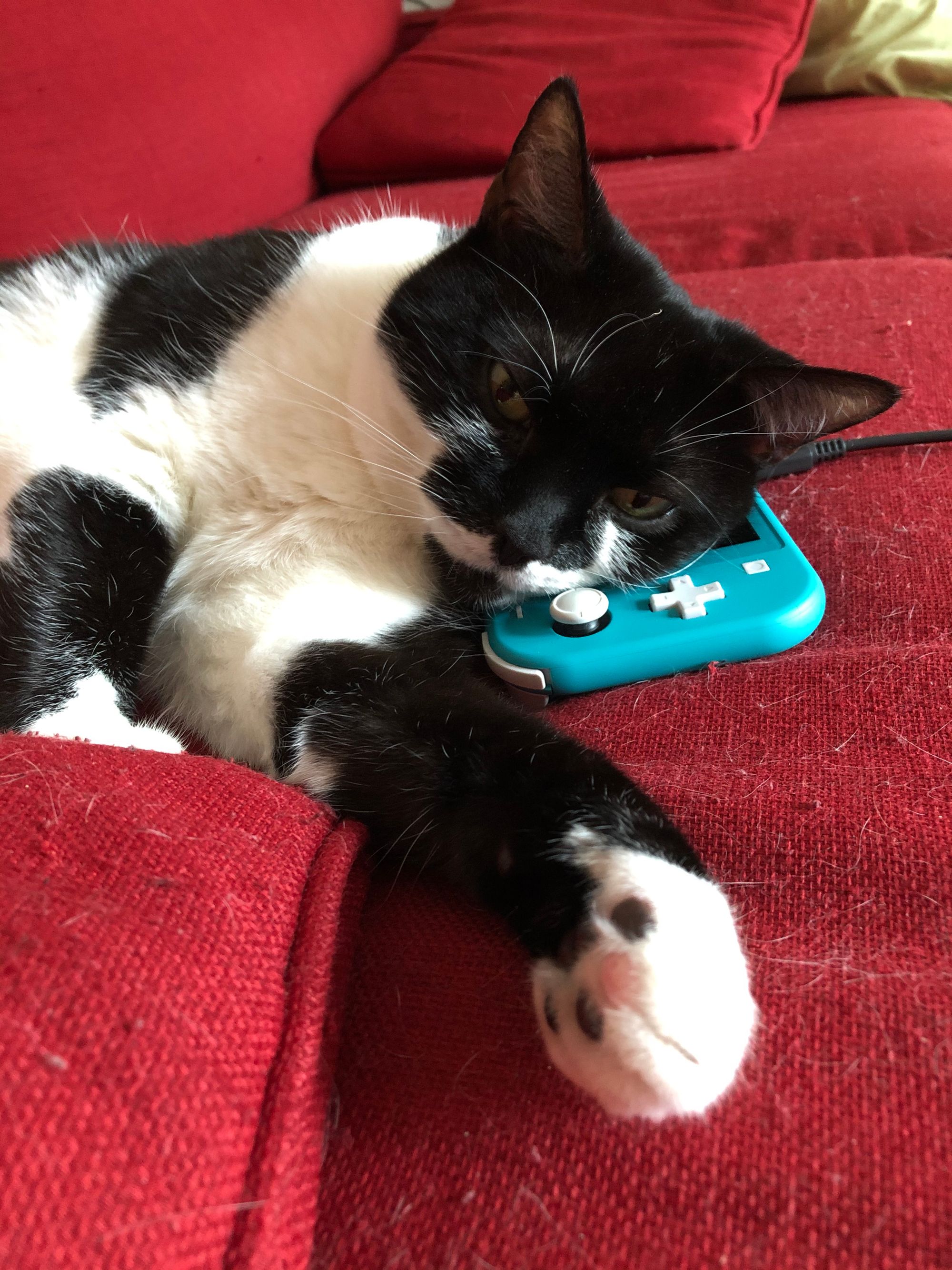 BONUS CAT: Here's a fantastic and very friendly Siamese that Stu and I met last week! I don't know its name, as its tag only said "I Am Not Lost / Not Even By the Bridge or Canal" — though now that I think on it, that would actually be a fantastic name for a cat.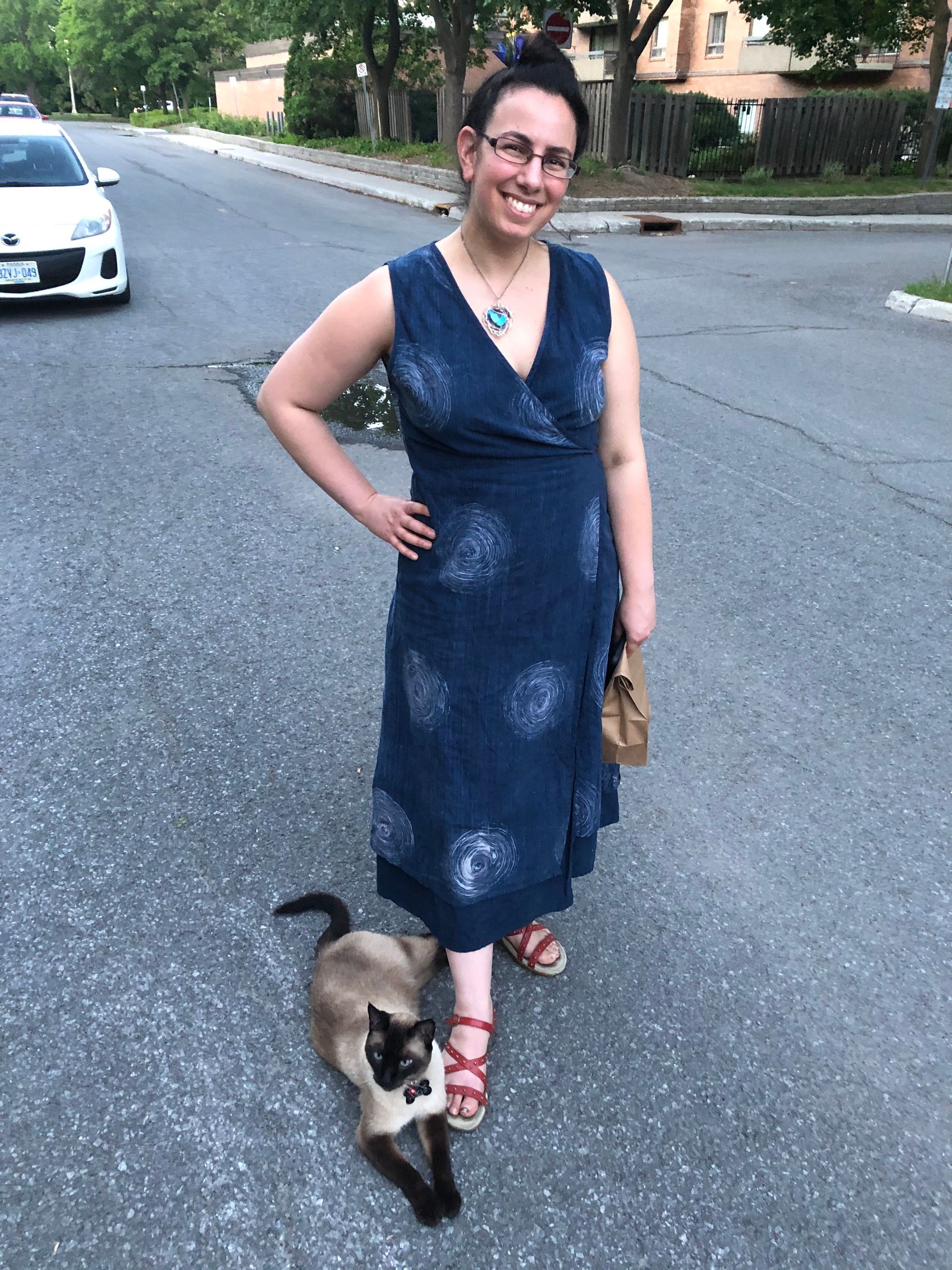 Wishing you all the best in health and safety,
Amal