Letter of News: Reviews, Can*Phemera, Time War Deals
Dear Readers,
November is past! December is here! What times, what a time, what is time. December is my birthday month, and there's a profound qualitative shift in my perception of things as soon as December 1 rolls around; the year feels already over, already entering the deep dark spaces of contemplation and quiet I associate with winter, even though that isn't quite so. I'm in the midst of end-of-term marking with more to come; there's plenty of planning for next year's teaching to do; I need to start reading now for a column that will appear in February; and, perhaps worst of all, March is 3 months away. Time feels more wavy and distorted than ever; today I texted a friend that trying to remember things that happened this year feels like trying to find fingerprints on water.
At any rate, it's been a long while since I've written, so here is some time-sensitive-ish (are we not all simultaneously sensitive and desensitized to time) things for you. I'm not quite ready to wrap up my end-of-year lists, but I contributed to a couple you'll find below; there's also a panel I'm looking forward to participating in and some Time War deals for treating yourself and others.
NYTBR Holiday Guide and NPR Book Concierge
My last Otherworldly column of the year is up in the context of the Holiday Guide, which I can't link to directly, but you can tab to my contribution from that link. It's all a bit awkward, because in my view a holiday guide ought to draw from the whole year and be focused on the most praise-worthy things in different categories, but my remit for Otherworldly is bounded by Timeliness, so I couldn't recommend books I'd already lovingly written up, like Elwin Cotman's Dance on Saturday or Micaiah Johnson's The Space Between Worlds. But it's a column full of good books all the same, some of which I loved especially passionately (Burning Roses by S. L. Huang and The Scapegracers by Hannah Abigail Clarke) so I hope you'll give it, and them, a look!
I also contributed short write-ups to this year's NPR Book Concierge, which is an extraordinary interactive resource for finding excellent books for yourselves and others! You can stack filters together to narrow things down to your tastes — say you want a prose-forward SFF book with a love story, you might stack "Seriously Great Writing" with "Sci Fi, Fantasy, and Speculative Fiction" and "Love Stories," and end up with 4 great recs including C. L. Polk's wonderful The Midnight Bargain. (I haven't read the others, but you get the idea!)
My write-ups include the aforementioned The Midnight Bargain, Dance on Saturday, and The Space Between Worlds, but also Elatsoe by Darcie Little Badger, and the one I'm most excited to recommend, Where Things Touch: A Meditation on Beauty by Bahar Orang. I say most excited because I didn't get to review this one anywhere else, having only become aware of it during the virtual Word on the Street festival in September, when I got to interview Orang about it. In this case I'll save you a click:
This is not a collection so much as a lyric essay, poetry as conversation, as correspondence, as exploration, intimate as hands brushing while passing a note between them. Bahar Orang's musing on the nature, parameters and accessibility of beauty is precise as a scalpel and diffuse as a bouquet, thoughtful and intense, thoroughly embodied and restlessly questing. I scribbled in the margins of almost every page; once I finished it, I put it in a care package and posted it to dear friends.
Can*Phemera Panel - Tonight!
While Can*Con, Ottawa's own SFF convention, couldn't happen this year, the organizers have gotten together with Toronto reading series Ephemera to produce some nifty online events, and I'm delighted to be part of one of them, tonight from 7-8 PM EST! It looks to be a cozy time, and I hope you'll join us!
Comfort - As the nights get longer and colder, book lovers turn to words that soothe the soul. What's bringing you solace these days? What are those stories that feel like coming home, or perhaps escaping it for a while? Join our panelists for a cozy discussion of finding comfort in the things they read, then check out the Ephemera reading series on December 16.

Panelists: KT Bryski (moderator), Amal El-Mohtar, Mark Oshiro, Kelly
Robson, Christina Vasilevski

When: December 2, 7-8pm EST
Register for the Comfort Panel here!
Time War Deals!
A couple of quick links for you — if you're in the UK you can presently get the Kindle edition of This Is How You Lose the Time War for the princely sum of £0.99! This is a "Limited Time Deal" and I have no idea how long those run for, but I was made aware of it yesterday and am therefore making you aware of it today! (I'm told the English edition through German Amazon is also very cheap, around a euro)
If what you'd like for the holidays, though, is a fancy limited edition hardcover, Illumicrate has you covered — and would like to reaffirm that they *do* ship internationally, but there's apparently an issue with using Google Pay. Either way, if you're trying to purchase it but having difficulty, do contact them and I'm sure they can sort it out!
(Regular hardcovers, of course, also remain available and even slightly discounted at Bookshop.org!)
---
That's it for now — stay safe, look out for each other, and work for the liberation of all sentient beings. Here's a sleepy Devon to see you off.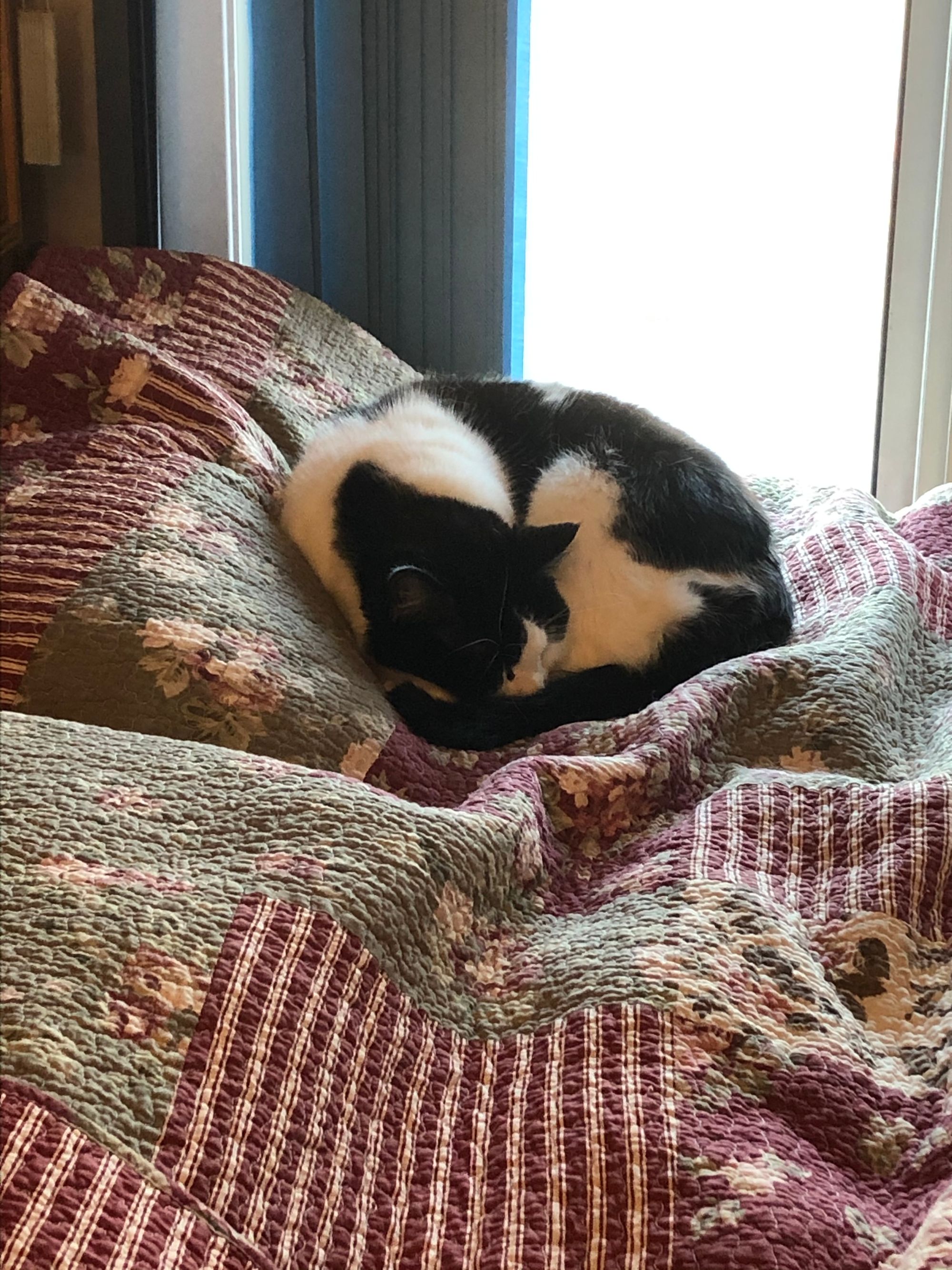 Love,
Amal