Letter of News: Valentine's Eve
Pilot, Locus, TLS, & a record for amount of stabs
Dear Readers,
Swirling flurries have made the morning so dark that I reached to turn on the living room lights — only to find they were already on. The only brightness is the snow. Strange, isn't it, how one thing can simultaneously occlude and illuminate. Much like fiction.
It's been a while since I wrote to you with actual news, so here's a whole bunch about This Is How You Lose the Time War — which, just by the by, is 20% off all month at Porter Square Books, having beat out Ducks, Newburyport (!!!) for their 2019 Pick of the Year for Adults! They ship domestically, too, so if you're looking for something viciously romantic to share with your beloved tomorrow, consider bookseller Shana's assessment:
"Kind of like Romeo and Juliet except instead of two teens in fair Verona we have two agents from opposing futures fighting across time and space and also it's gay."
TIME WAR PILOT
Two weeks ago, Max and I finished and turned in a very solid draft of the pilot for This Is How You Lose the Time War. We're both very happy with it and await notes and the next part in the process. That process thus far has been absolutely wonderful; besides my oft-repeated formulation that "it's like writing fanfic of our own work," which it is, it's also felt like growing strange new muscles and learning to flex them.
We've been using Final Draft, software that automatically organizes your input into screenplay format, and it's an incredible tool that's done a number on my brain; having the screenplay elements there on-screen, a visible kit, makes me write differently, break and tell story differently, pay different qualities of attention to dialogue and action and setting. If so much of writing prose is a process of tuning into your own voice, your own cadences, this has been the opposite — a process of stepping back, asking what is my voice in this space, what do I sound like when I'm doing this kind of writing, what do I lose and what do I gain, how do I make the losses strategic, the gains maximal?
It's been so surprising and so rewarding. I'm reminded of how I thought it'd be relatively easy to go from playing the harp to playing the guitar, because I'd built up all this callus on my fingers — only to find that the callus was millimetres away from the right place for this instrument, and that to play guitar or uke I'd have to blister and bleed all over again. Meanwhile having played the harp did make it easier to fingerpick at the guitar, a thing I hadn't actually expected. (Under no circumstances should anyone take away from this that I can play the guitar. I cannot. I might get past 4 chords on the uke one day though.)
I hope to be able to share more about this soon!
TIME WAR NEWS IN THE NEWS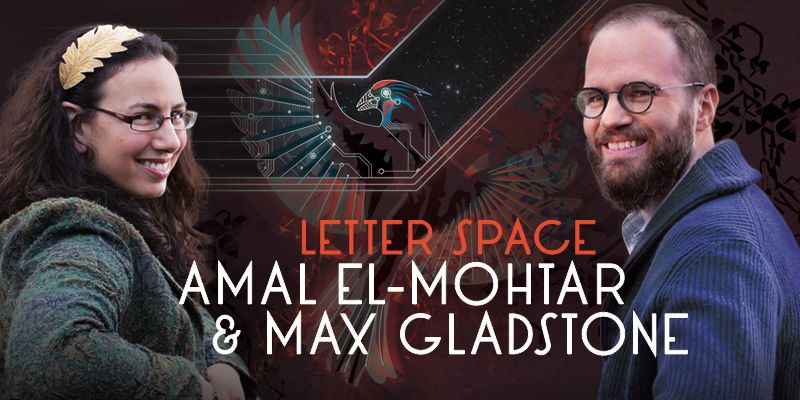 Way back in October, Liza Groen Trombi interviewed Max and me for Locus, and that interview appears in this month's issue! You can read an excerpt here, or purchase the issue or a subscription for the rest. I've had a print subscription for a few years, and really love the magazine; it's wonderful for trade news, reviews, articles, interviews, and just a pleasure to sit down with and sink into away from the noise of social media.
Speaking of print, Max and I were delighted to see This Is How You Lose the Time War mentioned in the Times Literary Supplement's "Science Fiction Issue." Roz Kaveney included us in her wonderfully comprehensive overview of contemporary SF, calling Time War an "intense, poetic work" and also, to my delight, "pointillistically laconic," because she is fabulous and I love her brain.
TIME (a)WAR(ds)!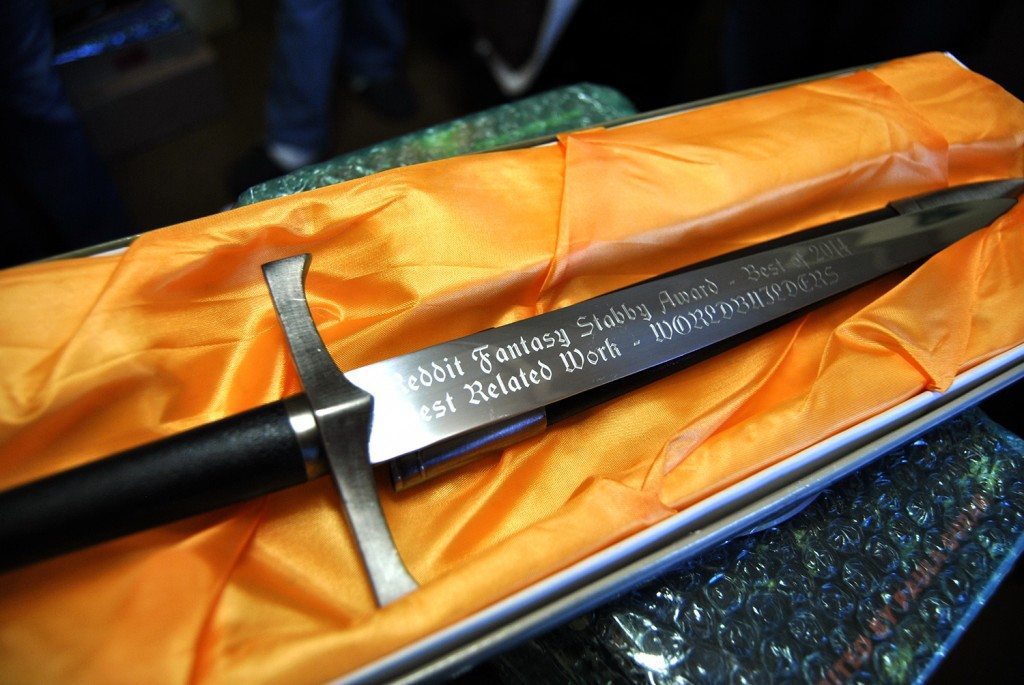 Our novella's received its first award! The fine folk at r/fantasy on Reddit have spoken, the Stabby Awards have been decided, and at some point in the near future Max and I will receive daggers in the post with our names on them. But not in a creepy way? More like weapons for our off-hands. Our next duels will be all the more thrilling!
This was a delightful surprise; I'm used to January through March being what's affectionately called "the silly season," where a whole bunch of genre award nominations open and longlists and shortlists get announced in a way that can feel overwhelming to all involved. But 900 people just kind of unexpectedly tapping you on the shoulder after the holidays to say hey, we liked your book enough to give you this excellent ornamental dagger? It's fantastic.
Speaking of lists — we're on some great ones! The British Science Fiction Association released its awards shortlist, and Locus Magazine released its Recommended Reading List, and we're so honoured to see Time War on both. For me as a reader and especially as a critic, I love awards lists' capacity to provide focal points of conversation about books; when I'm always reading things that are coming out months from now, the chance to pause and reflect on what was published and beloved the previous year is a welcome one, as well as a more academic opportunity to look at patterns, make connections between books, muse on trends and gaps.
The BSFA awards are voted on by its members and by attendees of Eastercon, while anyone can vote in the Locus Poll (though subscriber votes are weighted more heavily); voting's open now. Vote your bliss!
HUSPUN
"What do you call a movie director who's out camping & catches a contagious disease? ... TENTIN QUARANTINO"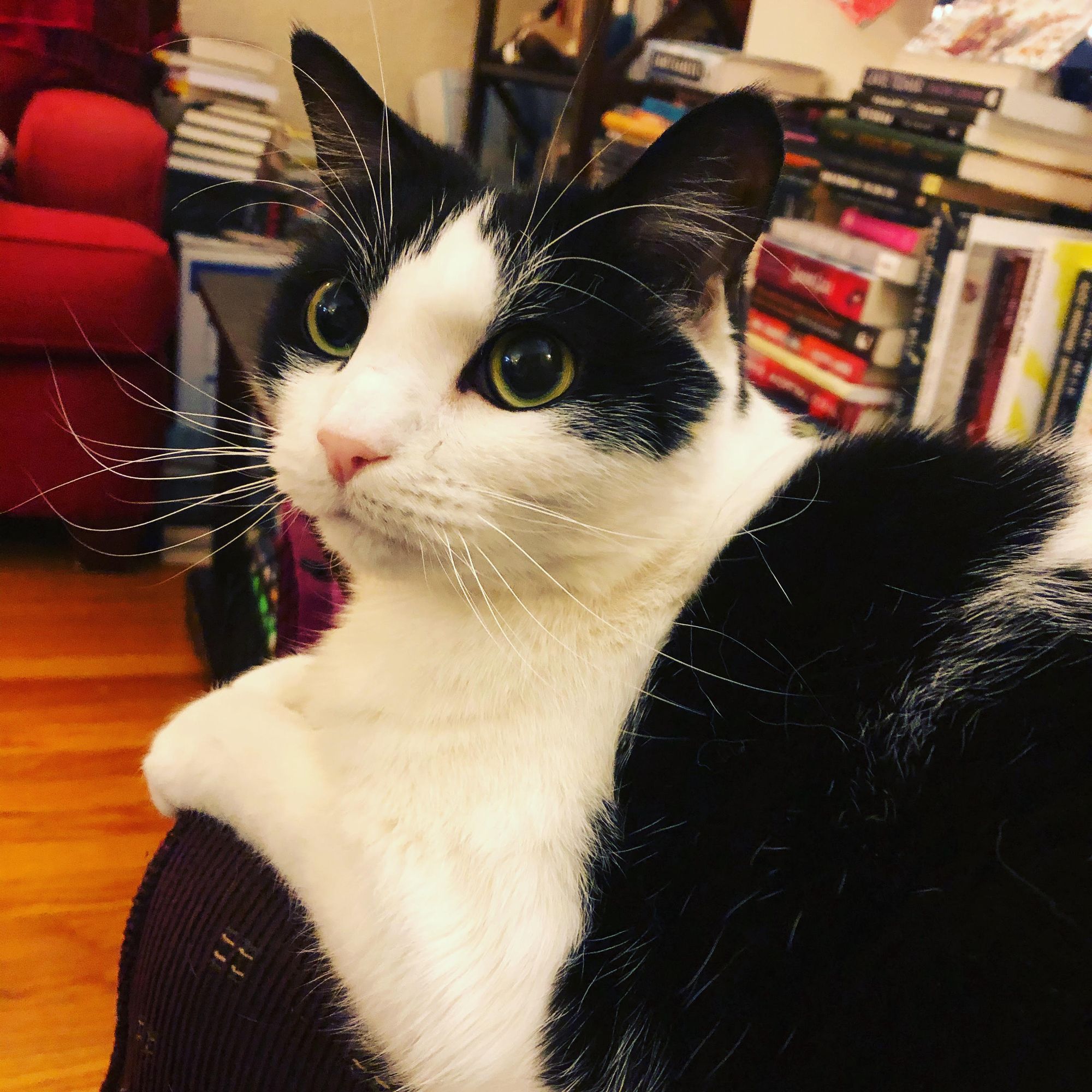 That's it for now! Happy Galentine's and Valentine's and snow days and all that!