People of Colo(u)r Destroy Fantasy!
It's December. This is my birthday month, and many things beside: end of term, with all the work that entails; earnestly gearing up for the holidays, with all the travel that entails; letting myself get mesmerised by slow-falling snow to the detriment of all.
But meantime, there is new fiction!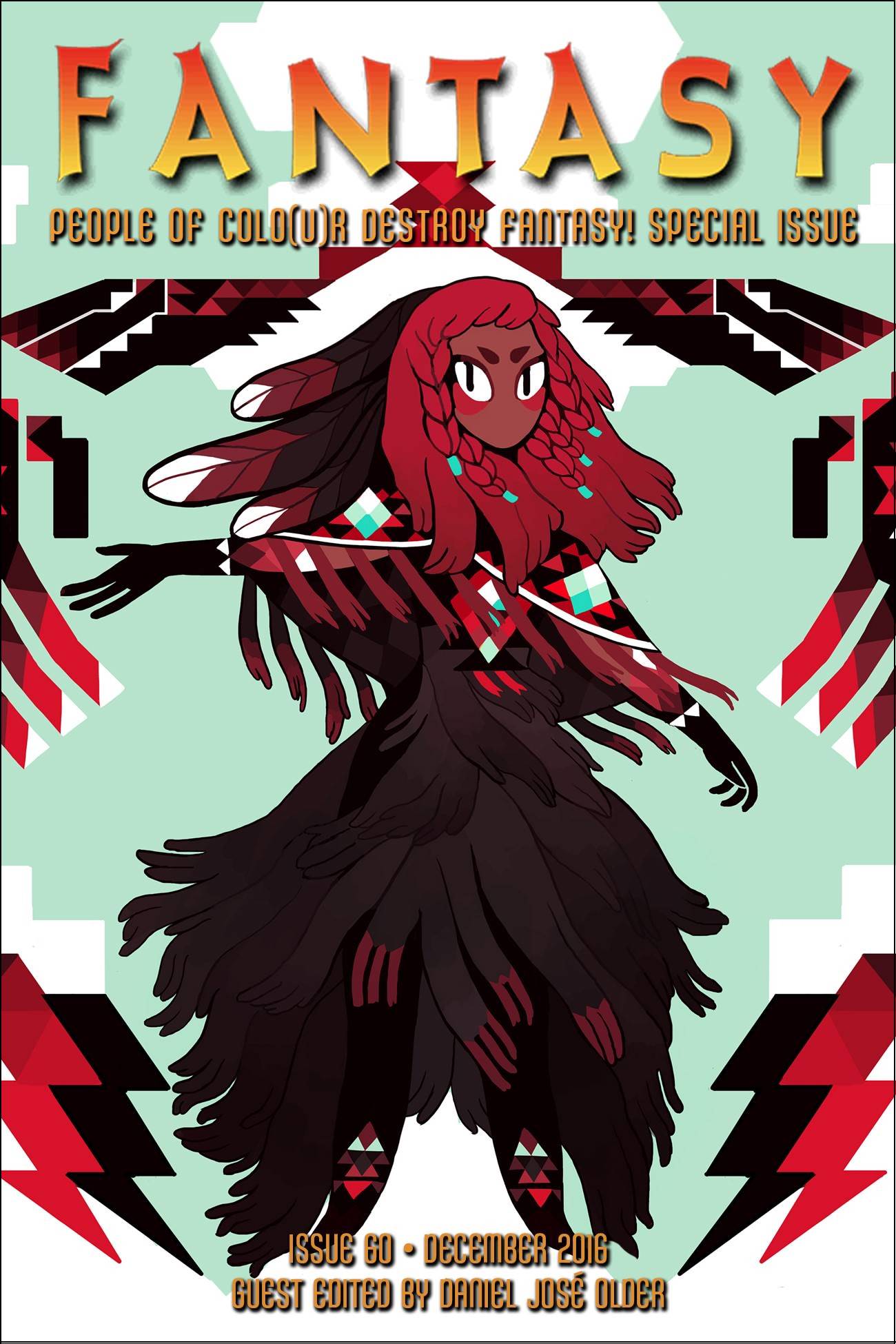 I was reprints editor for Lightspeed's People of Colo(u)r Destroy Fantasy issue, and am so excited to share the stories I picked; each of them plays with narrative in fantastic, destabilizing ways that I think are important. I'm especially excited to bring Leanne Betasamosake Simpson's "gezhizhwazh," from her gorgeous collection Islands of Decolonial Love, to a genre readership; I was introduced to her work in the context of a CanLit course focused on settler-colonialism, and it cracked me open and let the light in. And while you're discovering her work, check out this stop-motion video by Amanda Strong illustrating Simpson's "How to Steal a Canoe" from her new album of story-songs called f(l)ight.
Today, the editorial round-table I took part in with Daniel José Older and Tobias Buckell went live online. "I wanted to start with the idea of the origin story," says Daniel, and we all go on to talk about our origins as readers and writers of colour. I loved talking with them, having this opportunity to articulate things I've long felt but not put into the words. I hope you'll read it, and enjoy the issue.