Reviews: THE STAR-TOUCHED QUEEN by Roshani Chokshi + May Lightspeed Column
May! It's May! Never have I wanted to shout Mayday quite as earnestly as this past Sunday. New months oughtn't to begin on the weekend; a week should be allowed the grace of ending without a new month beginning. How lovely would it be, too, if there were a few days' respite between one month's end and the other's beginning? Just a space, a pause, for catching one's breath.
I write this from Glasgow, where I'll be until the middle of the month; there's been a great deal going on, more on which later, but meantime, I reviewed Roshani Chokshi's debut novel The Star-Touched Queen for NPR Books.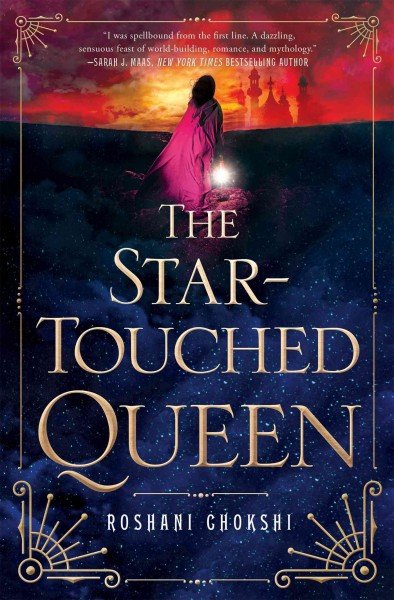 In the kingdom of Bharata, horoscopes mean a great deal. The story the stars tell of your life is an immutable truth that will govern your interaction with the world. But Mayavati's horoscope is terrifying: It declares her to be married to death and destruction, such that her father's wives shun and blame her for every misfortune. With war looming at Bharata's borders, Maya's ill-starred horoscope casts an increasing shadow; though she'd rather live a quiet, retired life of the mind, a politically expedient marriage seems like the only thing that can save her kingdom.

In other reviewing news, I have a column in Lightspeed this month, in which I cover Max Gladstone's Four Roads Cross, Dominik Parisien's Clockwork Canada anthology, and Nnedi Okorafor's Binti. It'll be available online for free on May 17, but you can read it right now by purchasing the issue, or even better, subscribing!
#SFWApro