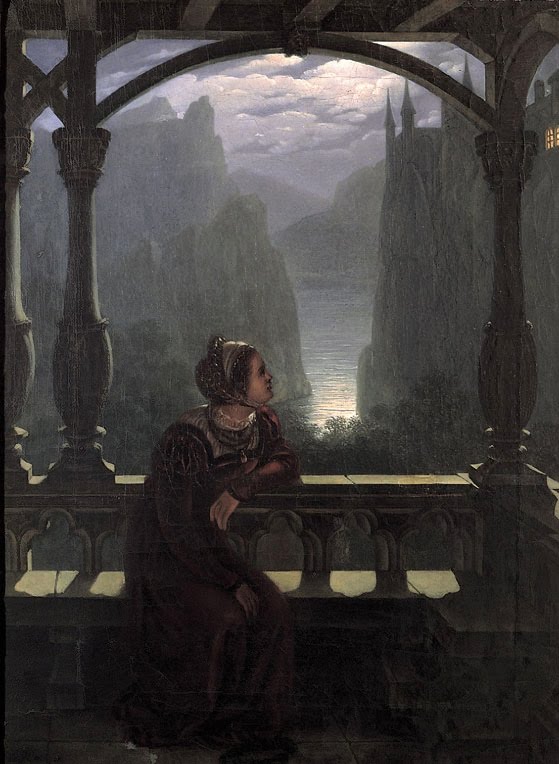 What even is this book.
10 pages in: wandering the Pyrenees.
60 pages in: still wandering the Pyrenees.
100 pages in: DEATHS! still in the Pyrenees.
200 pages in: there are many orange trees in Italy and also cypresses. Also sunsets purpling the mountains and waters. FOREVER.
I'm in the middle of Volume 2 and the eponymous castle di Udolpho has been mentioned twice?
226: THEY ARRIVE AT UDOLPHO
There are 667 pages in this book.
I have so many thoughts about pace and genre and this book, but they are not thoughts for just now, because there are other thoughts about the Gothic and the Sublime and Sensibility and Nation that need to be indulged and developed for the benefit of comprehensive exams first but my goodness.
I will say that the irony of turning to Gothic novels to settle my nerves is a bit delicious. I wonder what Radcliffe would think of a time so thrumming with frantic energy that her imperilled heroine fainting in the clutches of a tyrannical Italian would make for soothing bedtime reads.