"The Truth About Owls" Reprinted at Strange Horizons
I've been bursting with this for a while: "The Truth About Owls," my story in Kaleidoscope: Diverse YA Science Fiction and Fantasy, has been reprinted in Strange Horizons. There's also an interview with Kaleidoscope editors Alisa Krasnostein and Julia Rios, and you can also listen to Anaea Lay reading the story for the podcast. I can't wait to listen and hear what she's done with it.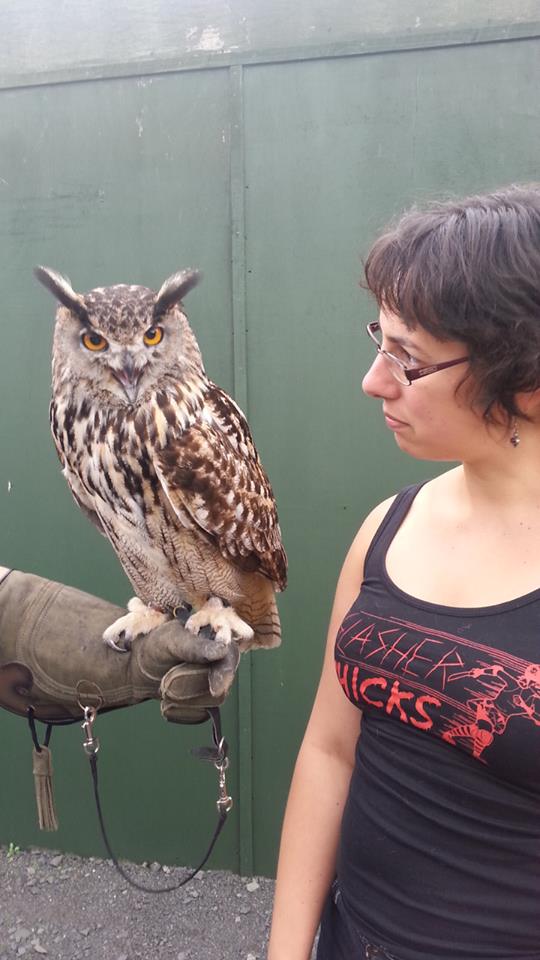 I was asked to add an introduction to the story, some stuff about the genesis of it, so I did. I don't really have much to add to that, except that it's probably best read as an afterword: thar be spoilers. But I'm just so grateful that the editors at Strange Horizons asked for this story, that it's now in one of my favourite magazines as well as one of my favourite anthologies from the past year.
Speaking of anthologies and favourites — I think I neglected to mention (which should say something about how stupefyingly busy I've been these last few weeks) that "The Truth About Owls" is also being reprinted in Jonathan Strahan's Year's Best, in genuinely staggering company. I'm so honoured, and so happy about this. It was a hard story to write, to put out there, and I'm so grateful it's resonating with people.
There's so much more I want to say, but I think my brain's melted for now. I hope you enjoy the story.
#SFWApro