Max Gladstone's CRAFT SEQUENCE Omnibus!
AAHHH! All five Craft Sequence books are available as an e-omnibus for $12!!!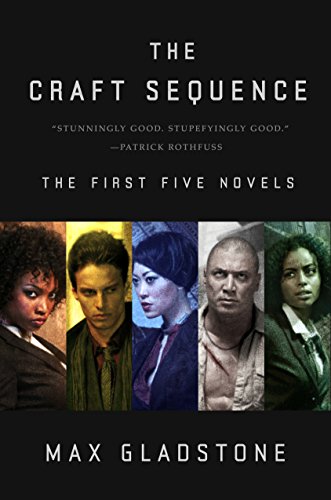 If you don't know my feelings about Max Gladstone's Craft Sequence you probably haven't known me very long. But you're in luck! I reviewed the series (up to the third book) as a whole for NPR Books a couple of years ago, and it's only gotten better since then. Five books for $12 would be a pretty sweet deal under most circumstances, but these books are brilliant and witty and sharp and smart and push me to parataxis, so, you know, go get them!