Happy first day of August! Lammas! Lughnasadh! Bank holiday in Ontario!
I last posted six weeks ago. During that time I attended Fourth Street, a very productive writing retreat, CONvergence, and taught at the Alpha workshop for young writers. All of those were firsts for me: first time in Minneapolis and Pittsburgh, first time as Guest of Honour… And somewhere in between transits I learned that "Pockets" is a finalist for the World Fantasy Award.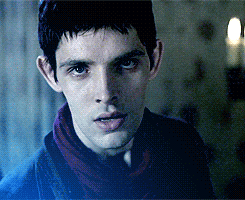 This is also a huge, huge first. But more on it later!
I have dozens of photos and reminiscences and gratitudes I'm eager to share in the coming week. It's been an amazing whirlwind of travel and talking and socialising, but I'm finally back home now…
…Just in time to move into a new place!
This news is big enough for me to jump the queue of all the other things I'd like to blog about. I'm moving back to Ottawa proper (instead of vaguely Ottawa-adjacent) for the first time in 10 years. I'm very, very excited about it — excited to be walking-or-bussing-distance from friends, family, work, excited to be part of the city of my birth again. A few years ago I wrote this tiny story-thing about how painful it was to return home and find it, not only changed, but twisted out of joint; now, I'm looking forward to being an agent of change, to organising and taking part in things I care about.
I know I'm going to miss living in the gorgeous, heart-easing countryside in which I am now, not to mention the family and friends to whom I'm nearer where I am — but I live in hope of this move giving me a work/life balance that includes weekends again for the first time in more years than I can comfortably reckon. I want to make frequent, regular visits.
So hopefully, if all goes to plan, come September 1 I'll be ensconced in a part of Ottawa I love, reminding dear ones of what I look like, and getting down to business like some kind of writerly Mulan.