NPR Review: EVERFAIR by Nisi Shawl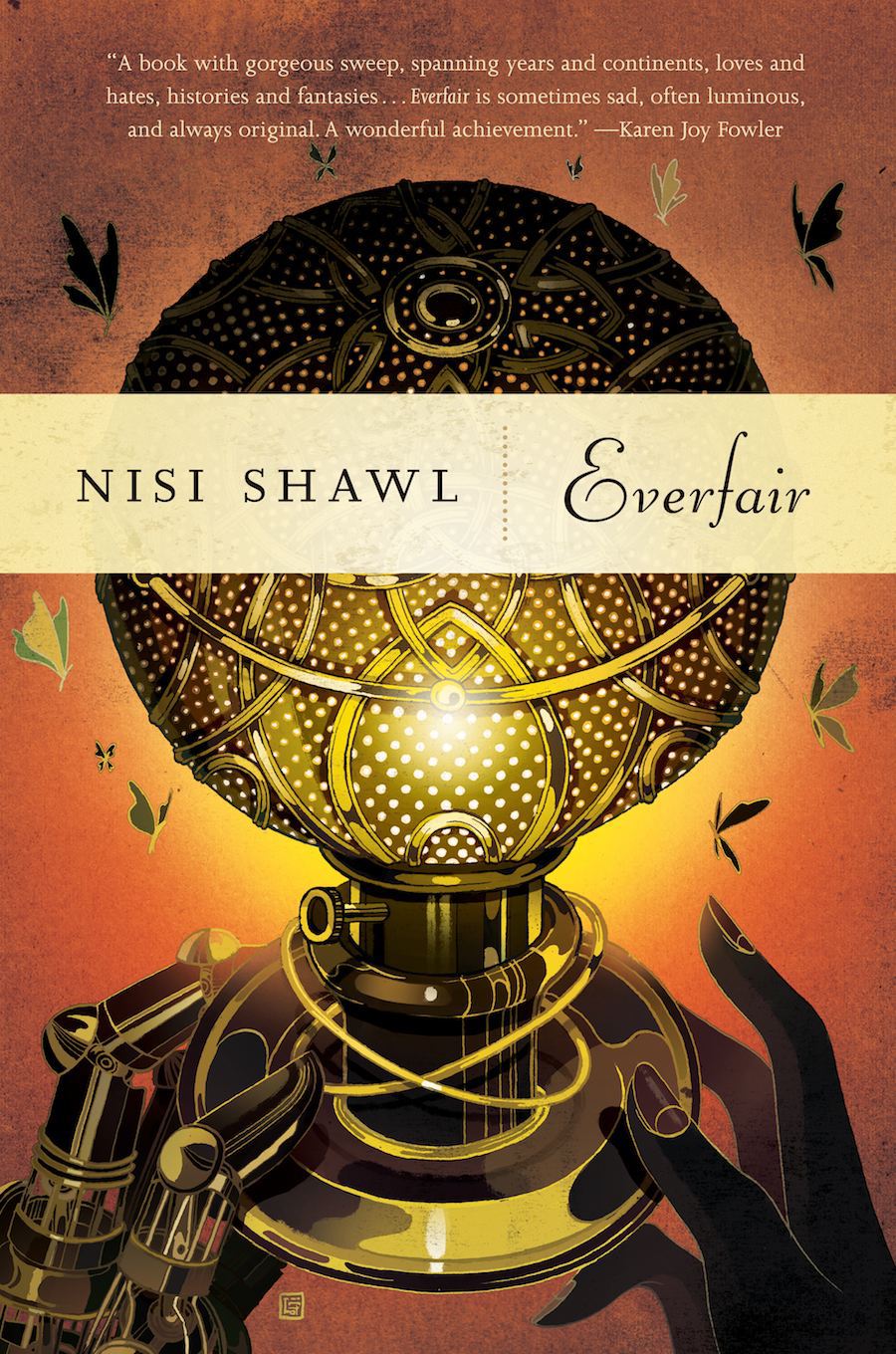 My review of Nisi Shawl's much-anticipated steampunk alt-history novel Everfair is now up at NPR Books! Behold its stunning cover by Victo Ngai! Rejoice if you, like me, have been excited about this book's creation for at least the last six years!
Here's a bit of the review:
The scope and ambition of this book is immense. Shawl has marshalled a wealth of research in imagining, not only an alternate history for the Congo, but a cascading sequence of consequences for global politics in its wake. The cast of characters is beautifully diverse in terms of faith, ability, ethnicities, sexual orientation and nationalities, making the web of relationships intricate and fraught; Shawl is brilliant at showing where the various ideals, motivations and desires for Everfair as a utopian experiment bump up against each other. From wealthy white families whose free attitudes towards sexuality and plural marriage compromise their return to England, to light-skinned characters deciding not to pass, to queer characters struggling to understand each other across racial lines, to indigenous characters coming to terms with their new prosthetics, the depth and breadth of experience represented in a richly imagined setting is a huge achievement.
It's thrilling to take stock of how many fantasies are really digging into what makes nations and empires work or fail, earning the term epic through more than Arms & the Man, as it were. My next review is of Ken Liu's Wall of Storms, and between it, Everfair, N. K. Jemisin's Broken Earth series, Max Gladstone's Craft Sequence and Seth Dickinson's Traitor Baru Cormorant, I'm just dazzled by the scope of stories I get to read.
#SFWApro