The Starlit Wood Anthology

Just about a year ago, my now-husband, then-fiancé's niece asked me to tell her a fairy tale. I made one up, liberally mashing "The Black Bull of Norroway" with "The Glass Mountain" in order to tell her a story about girls rescuing each other and going off to have adventures together.
Having told her the story over the course of a car journey (back to Glasgow from the Scottish Owl Centre that inspired "The Truth About Owls" — Polkemmet's a storyful place!), I found the idea kept niggling at me to be written and expanded. So when Dominik Parisien and Navah Wolfe approached me to write a last-minute addition to their first anthology together, The Starlit Wood, I knew what I wanted to do.
"Seasons of Glass and Iron" is the result, and I'm over the moon to see the gobsmackingly amazing Table of Contents in which it's nestled.
Once upon a time in the desert, in a tower, on a spaceship, in the Other Country…

For centuries, storytellers have crafted timeless tales that have always found a place in our hearts. Here, a new generation of critically acclaimed, award-winning writers have taken up their mantle and shaped traditional and extraordinary fairy tales into something startling and electrifying.

From castles to canyons, a post-human landscape to a pixelated dungeon, from the far future to fantastical realms, The Starlit Wood transforms seventeen stories you thought you knew and takes you on a journey at once unexpected and familiar across time, space, and amazing new worlds.

Cover art is by Benjamin Carré, and the book will include interior art by Stella Björg.

The table of contents is below.

· The Super Ultra Duchess of Fedora Forest by Charlie Jane Anders

· Pearl by Aliette de Bodard

· Seasons of Glass and Iron by Amal El-Mohtar

· The Thousand Eyes by Jeffrey Ford

· Giants in the Sky by Max Gladstone

· The Other Thea by Theodora Goss

· Even the Crumbs Were Delicious by Daryl Gregory

· Reflected by Kat Howard

· Some Wait by Stephen Graham Jones

· When I Lay Frozen by Margo Lanagan

· The Briar and the Rose by Marjorie M. Liu

· In the Desert Like a Bone by Seanan McGuire

· Penny For a Match, Mister? by Garth Nix

· Spinning Silver by Naomi Novik

· The Tale of Mahliya and Mauhub and the White-Footed Gazelle by Sofia Samatar

· Underground by Karin Tidbeck

· Badgirl, the Deadman, and the Wheel of Fortune by Catherynne M. Valente

· Familiaris by Genevieve Valentine
The anthology's being launched a the World Fantasy Convention in Columbus, Ohio next year. It's a long while away, but in the words of a former US Vice-President,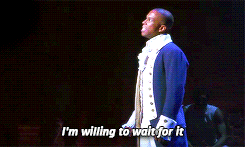 #SFWApro