What I'm Doing in Glasgow
and why I'm unlikely to see anyone while here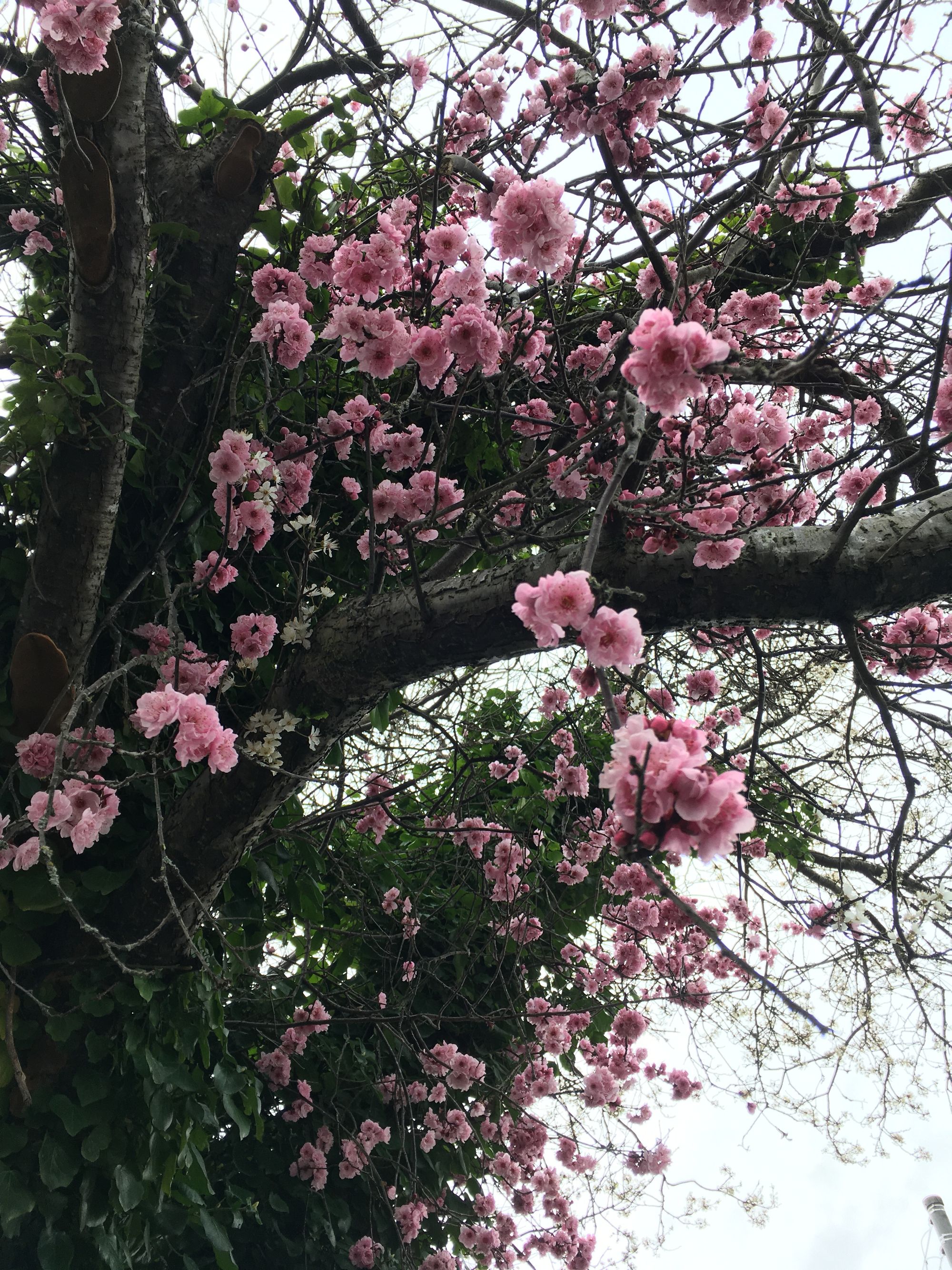 It's raining today. My in-laws' home has a small conservatory with a lucite roof against which the rain rings louder than I'd ever hear it otherwise in Scotland. I'd often say to my British friends that I came to this country years ago loving rain, looking forward to the cool comforts of its grey damp, but when I arrived I missed the sound of it, missed that rushing drumline hushing all, missed thunderstorms. Eventually I wrote a poem about it. Here, though, in this room, the rain always sings.
My husband left Ottawa for Glasgow on January 22, to visit family for a couple of weeks. He got really sick a few days after arrival to the point of needing hospitalization. He spent the whole month of February in hospital, while I watched pandemic news beginning to spread, while I began to look askance at my travel plans to California and Italy, while I reckoned with how impossible it was for me to do anything besides videochat with him and make sure he was getting a double dose of glimpsing the cats every day.
It was very, very hard. I'm deeply grateful to the close friends and family who checked in with me about it, because I kept shearing it from my mind in order to function normally. I would notice my behaviour changing only in retrospect. I was remote from myself in ways it's difficult to articulate.
But I'm in Glasgow now. I don't know for how long. I came to deliver medication that couldn't be trusted to the post, and to hopefully be on hand to help bring my husband home. It was a very carefully weighed decision that came with a tiny window in which it could be executed and I'm profoundly glad I could do it. I've spent today feeling calmer and more attuned to my surroundings than I have in weeks, taking stock of how narrowed my life had become, how only focused on the next immediate step.
Meanwhile, the world slows down, in a way that feels achingly familiar.
It's so strange to find myself surfacing from the ever-present fear of a personal disaster just as all my friends and family are becoming immersed in this public one. Of course I am too — but I feel like I've had something of a head start. I hesitate to call this peace, but I've released a breath I've held for six weeks.
There's impossibly red cyclamen on the table in this conservatory. I've been watching birds, too — chaffinches, blue tits, coal tits, blackbirds, wood pigeons, robins. I went on a walk today in a moment's grace between rains — there was no sun, and that cold, blunted wind that favours spring here blew hard, but there are daffodils and crocuses and cherry trees beginning to bloom. I saw a pair of hawks — probably a parent and a juvenile — then found a tiny burn (creek), saw a water rodent of some kind dart swiftly across it (I'd love to believe it was a vole — it had the right shape! — but I know they're endangered, and it was some distance away).
I came home minutes before the rain began again, and it hasn't relented since. I'll get up in a moment and help my mother-in-law with dinner. I made dinner last night, and was so glad to do so after weeks of only feeding myself.
It's so strange to know that all my Glasgow friends are within a half hour's drive of me, that I've closed the distance between Canada and Scotland this far — but no farther. That having taken the calculated risk of coming here, I remain in a household of severely at-risk people, and need to consider their safety. That even though I'm in the magpie city of my heart, I likely won't be visiting any of my usual places or seeing any of my dearly loved people here and in Edinburgh. It's surreal, to have come so far and to stay so put.
I still have the magpies, though. Their chat-chat-chatter like the rain.
And this one.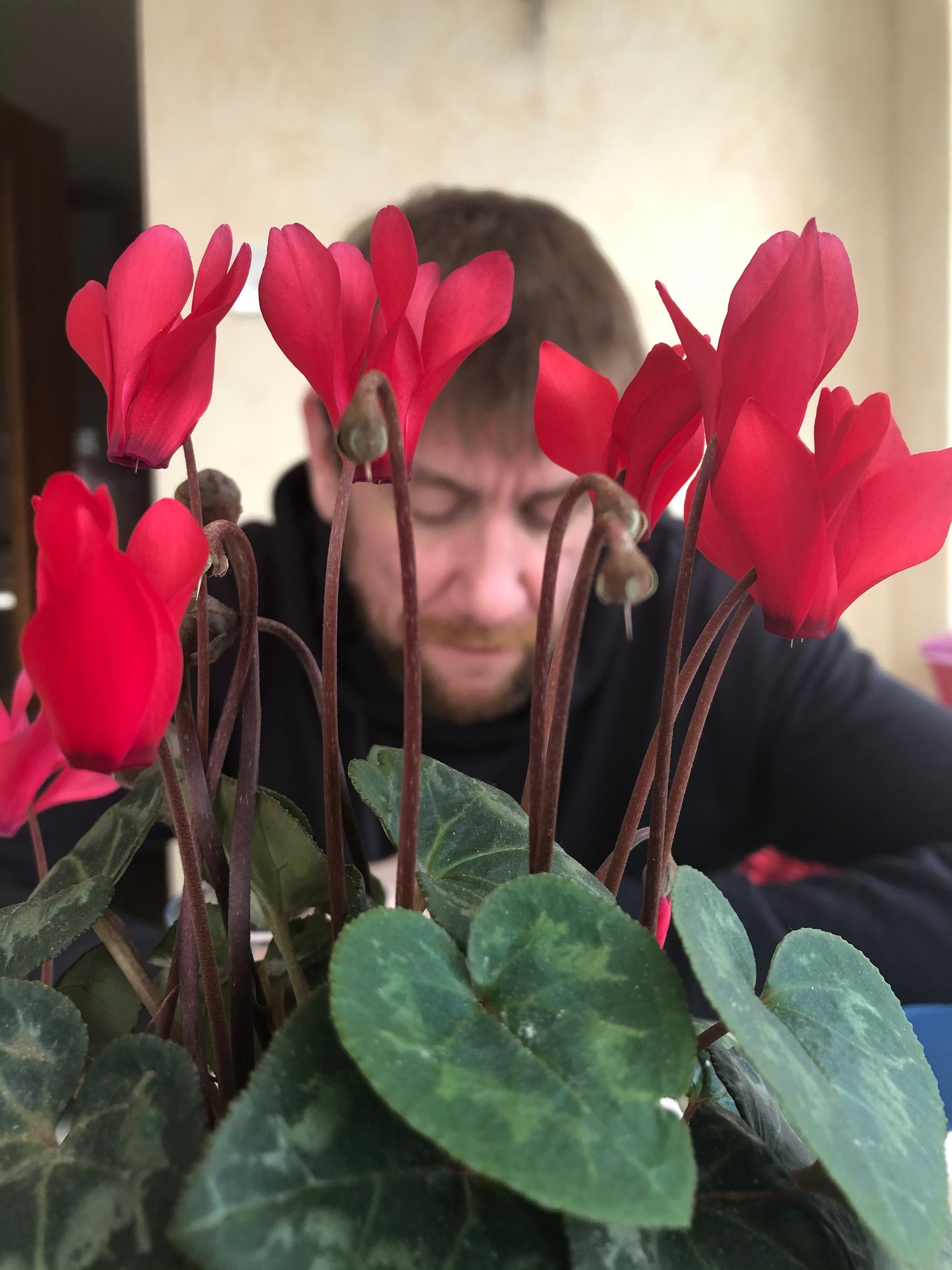 And that's plenty.