Letter of News: Books of Witches, Can*Con schedule and Menewood Review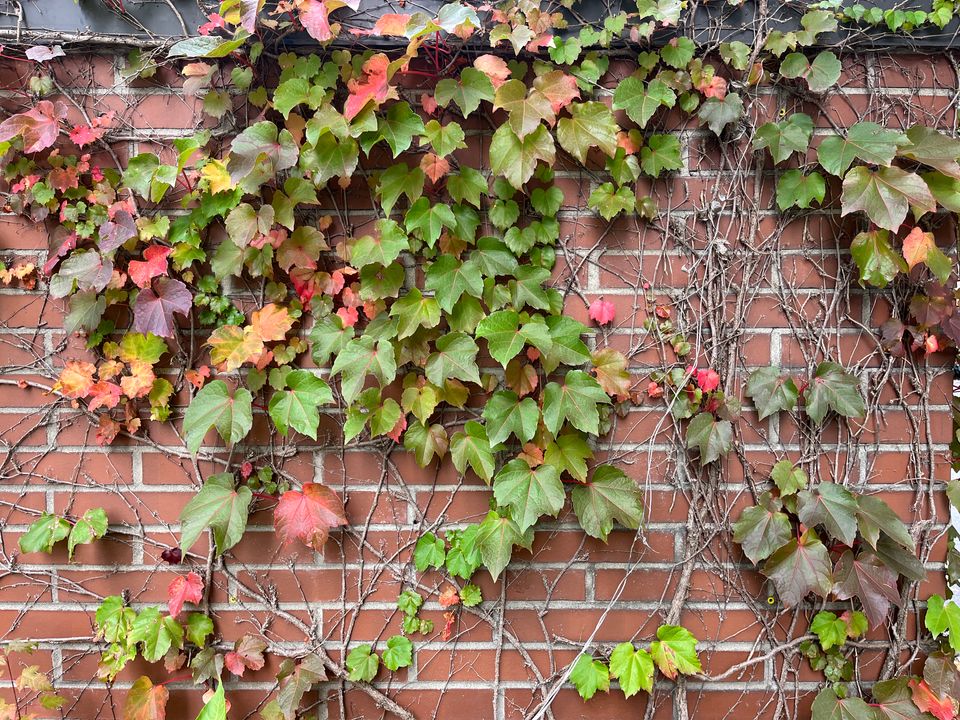 Dear Friends,
It's October! There's a great deal to share! Let's dive into it.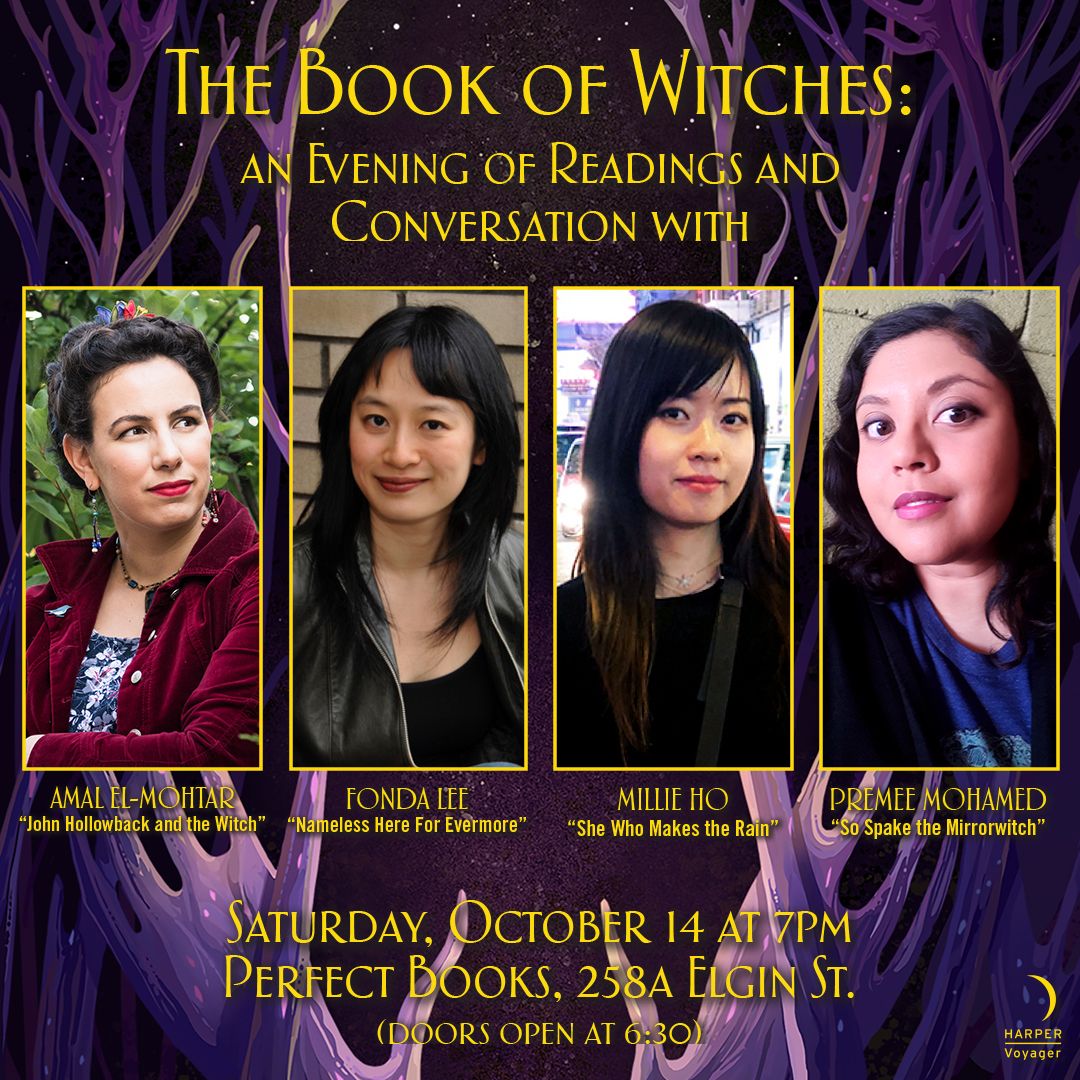 I'm thrilled to be taking part in an event with these luminaries! To celebrate The Book of Witches in this most traditionally witchy of months, Fonda Lee, Millie Ho, Premee Mohamed and I are congregating at Perfect Books in Ottawa to read from our works, talk about witches, and sign books. This event is totally free and open to the public, and I hope you'll join us!
That said, the reason we were able to put this together live and in person despite living very far apart is that we're all attending Can*Con, Ottawa's very own SFF convention! (Fonda Lee is this year's Author Guest of Honour, in fact, and if you haven't yet become a devotee of her Jade books and want a bite-sized and perfect novella I urge you to read Untethered Sky, which I adored and reviewed here).
All to say – I'm taking part in Can*Con programming, and we were just given our finalized schedules! You can find mine here.
Finally, today's a day I've been waiting for since 2013: Nicola Griffith's Menewood – her sequel to Hild – is out in the world, and I was lucky enough to give it a full review for the New York Times. Here's a gift link.
---
September was a winding path of a month, one that saw Stu and me travelling separately for a while. For the first time in so long that it never even occurred to me to reckon it, I found myself home alone, trying on rhythms of work and rest in this new stage of life. I cleaned the house, I read books for my next column, I poked at a new short story idea, and did a really fun collaborative thing that I'm excited to share once we get the go-ahead to do so.
But I also spent five days visiting my darling Caitlyn Paxson on Prince Edward Island / Epekwitk. I've exulted about Caitlyn and her newsletter here before; in addition to being a brilliant writer, folklorist and historic house enthusiast, she's been making a Wreath of the Month out of her incredible garden and surroundings for a couple of years now, and since I was visiting I got to take part in the ritual.
First, some crowns.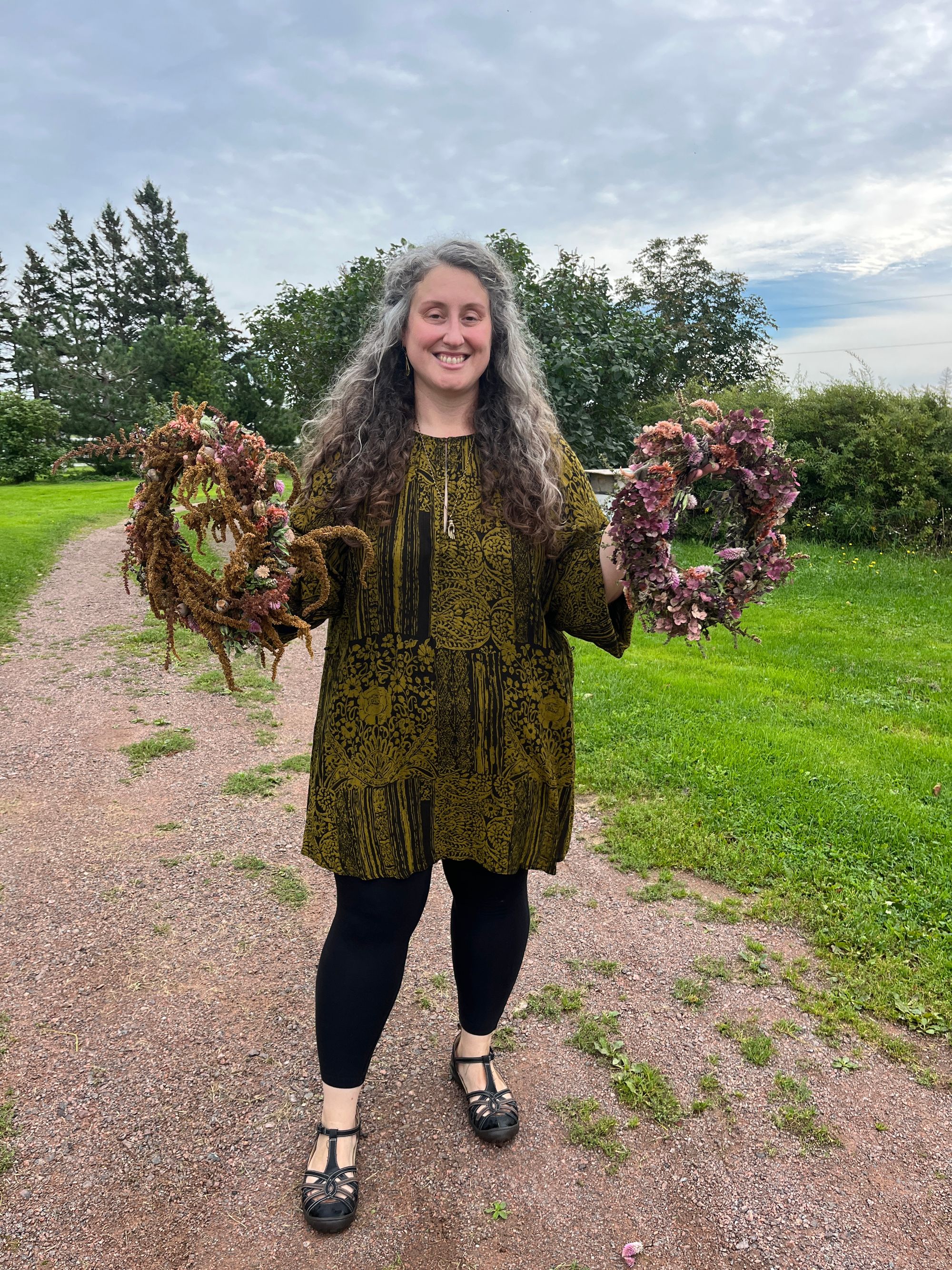 Then, some amaranth stalks.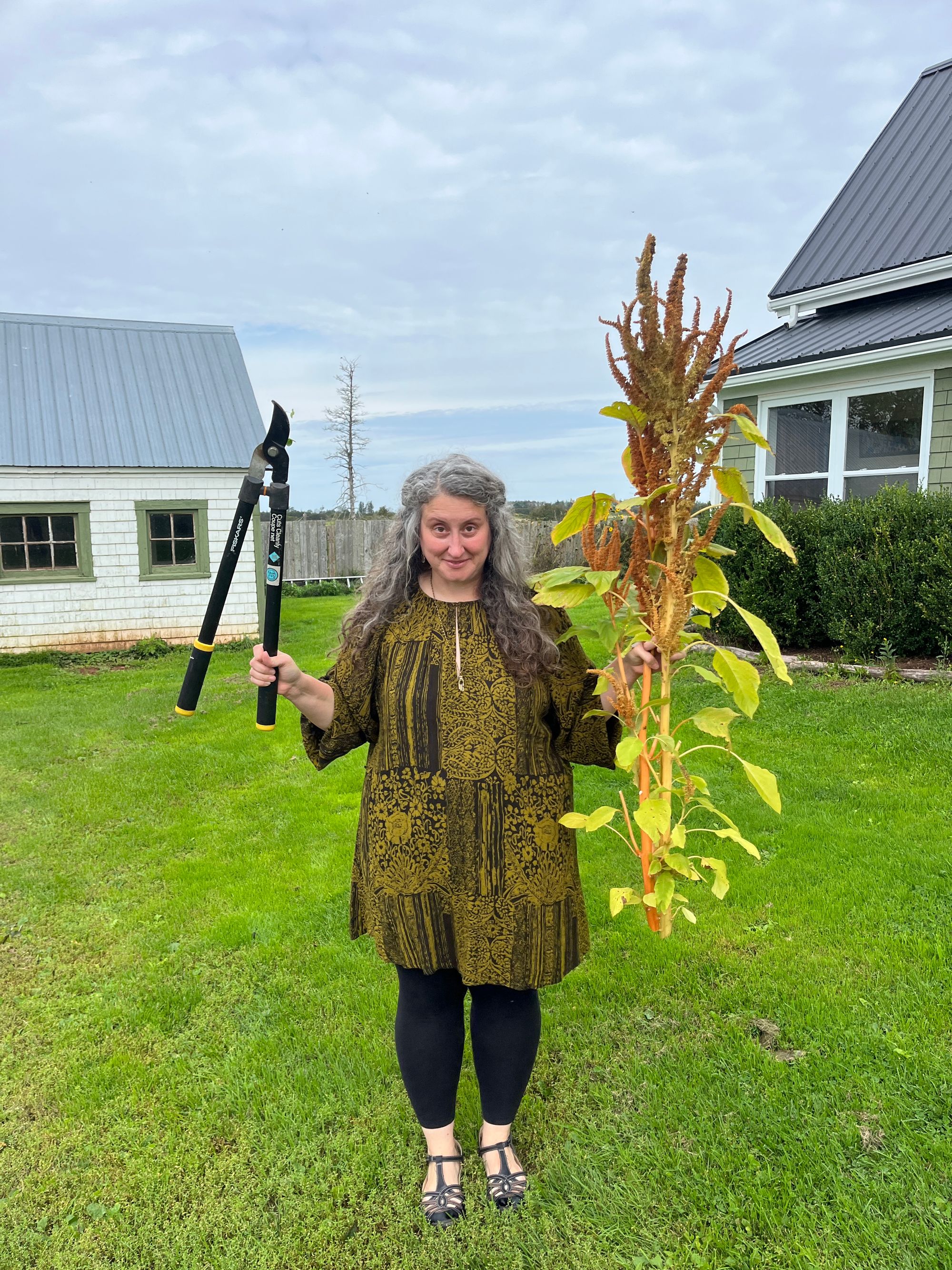 Finally – the sea.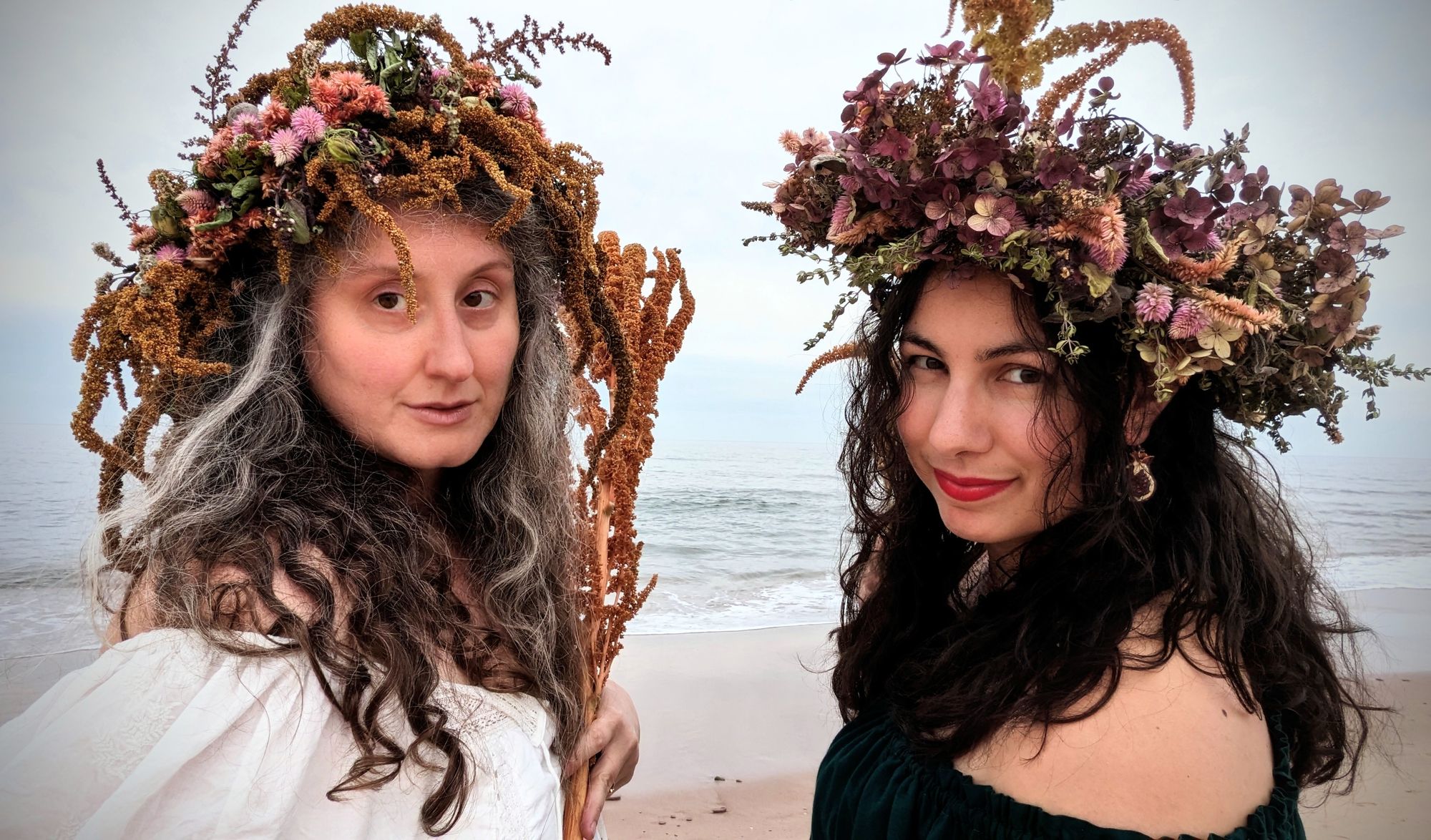 It was a beautiful visit, especially once the storm we'd been bracing for passed us over. On top of the usual pleasures of traipsing around a beautiful place in a friend's much-missed company, being fed extraordinary confections by her baking-wizard of a husband, we had a fantastic book event together at the Beaconsfield Carriage House, reminiscing about our friendship's origins (it's been fifteen years!), talking about writing, having a generally lovely time. Huge thanks to everyone who joined us, asked questions, and listened to me read from unpublished work!
I may have fallen in covetous love with some Morris wallpaper while visiting Beaconsfield, too.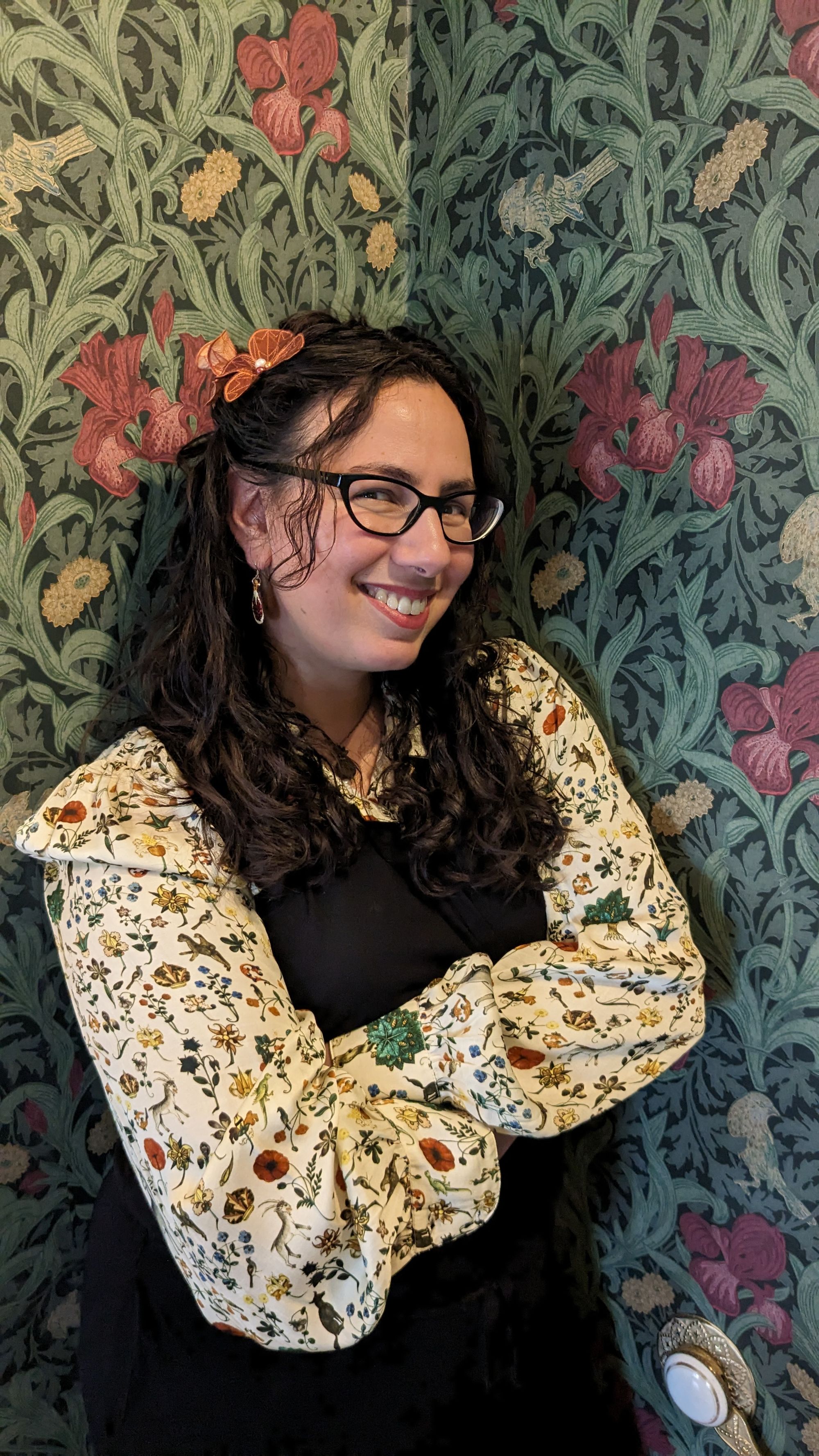 On top of all that, I finished reading three absolutely superb and very witchy books for fun in September: A Spell in the Wild by Alice Tarbuck, Lolly Willowes by Sylvia Townsend Warner, and The Haunting of Hill House by Shirley Jackson. I'm writing an essay entirely for myself about the latter two, because they feel like they're holding hands (whose hand was I holding?) – but all three made a beautiful seasonal triptych for me, and I want to talk more about them soon.
But for now, this is long enough. Welcome to October; I hope you read and eat things that thrill you, listen to music and watch television that delights you, and enjoy every beautiful fragrant crumb of Spooky Season as it lengthens towards your doors like a shadow.