World Fantasy Convention Schedule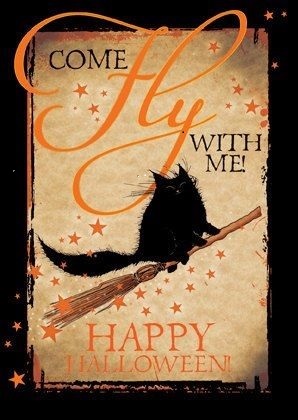 I'll be at the World Fantasy Convention in Columbus, Ohio this coming weekend, arriving Thursday afternoon and leaving Monday morning. Below is my schedule! Very much looking forward to conversations with splendid people.
A note on my reading: it's possible the pocket program may say something different, as there have been a lot of last-minute changes to the schedule. So far as I know it's Sunday at 10:00 AM, but I'll update here and on Twitter as possible.
A note on signing stuff: there's a mass autographing session from 8:00-11:oo PM on Friday, but feel free to bring stuff to my reading as well, if you're so moved!
I'm considering a few possibilities reading-wise — something from "Seasons of Glass and Iron," since there should be copies of The Starlit Wood in the dealers' room?  "A Tale of Ash in Seven Birds," forthcoming from The Djinn Falls in Love, because it's very short and I could read the whole thing? Or… Something secret and SUPER COMPLETELY NEW and possibly involving another person? Hmm.
At any rate, here's the schedule!
THURSDAY
8PM 
DELAWARE CD
Long Tail of the Tall Tale
Tall tales, like their fairy tale cousins, are reinvented in every culture around the world. These tales, handed down through generations, provide an amazing context for how humans relate to one another and to story. How have these oral traditions influenced today's fiction? Is there such a thing as a modern tall tale?
Max Gladstone, Anatoly Belilovsky, Mimi Mondal, Amal El-Mohtar, Kit Reed, Andy Duncan (m)
FRIDAY
5PM
DELAWARE CD
A Golden Age of Contemporary Asian Fantasy
This panel explores the growing body of work by writers from Asia and the diaspora, who interrogate, reinterpret, and develop the literary traditions of their countries and cultures of origin (among other literary traditions and cultures, including the "West") in a globalized context.
Brenda Clough, Mary Soon Lee, Rajan Khanna, Amal El-Mohtar, Don Pizarro, Mimi Mondal
SATURDAY
5PM
UNION AB
Old Stories, New Twists
In YA literature, retellings of fairy tales, myths, and literary works by authors including Jane Austen, Shakespeare, and CS Lewis are increasingly popular. What pleasure is there for readers and authors in these retellings and what do they tell us about changes within the genre? The panel will discuss the work of Robin McKinley, Shannon Hale, Julie Kagawa, Malindo Lo, Gregory Maguire, and other authors working this fruitful vein of fantasy.
Navah Wolfe, Jane Yolen, Cinda Williams Chima (m), Amal El-Mohtar, Juliet Marillier, Rani Graff
SUNDAY
10AM
UNION C: Reading
Hope to see you there!